What You Need to Know About Working Out While Fasting
Is it possible to exercise while fasting? This is one of the most common questions newcomers have regarding intermittent fasting. When you consider that fasting reduces your food intake and that you require energy (from food) for most workouts, this is a valid question. This begs the burning question, "is it safe to exercise while fasting?"
This article will teach you all there is to know about intermittent fasting and exercise. So continue reading.
Can You Workout While Fasting?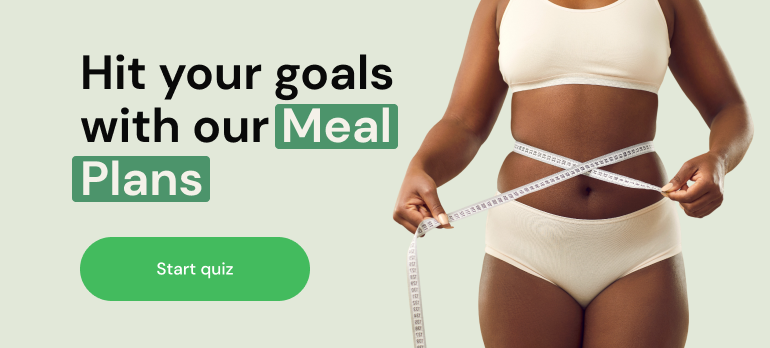 The answer is YES. You can work out while fasting. Most times, fasting is not enough to help you achieve your wellness goals, such as losing weight, boosting immunity, leading a healthy lifestyle, and so on.
The benefits of intermittent fasting are becoming more well recognized. Adding workouts to the mix, on the other hand, can help you leverage these advantages and push things to the next level. Don't forget that exercise offers its own set of advantages. As a result, exercising during fasting is quite advantageous.
If you don't exercise while following any weight-loss plan, you risk losing muscle as well as fat. The goal of any weight loss program, including intermittent fasting, is to burn fat. As a result, if you don't exercise, your body may believe you don't need your muscles and begin to break them down.
Do Exercises Differ While Fasting?
Exercises are generally different during fasting. Because intermittent fasting necessitates eating only during specific hours, you must determine when your workout will be most efficient. Most people do this first thing in the morning when they've just gotten out of bed because that's when they're most enthusiastic.
During fasting, you'll also need to limit the intensity of your workouts. While there are benefits to working out during fasting, there's a limit to how much you should push your body.
Also read – How Pedometer Can Help You Reach Your Goal
When to Work Out During Intermittent Fasting
Morning is the ideal time to workout when fasting. You are energetic at this time, and your sleep cycle doesn't get disrupted. Exercising close to night has been demonstrated to disrupt sleep cycles, so depending on your schedule, it's best to work out in the morning or afternoon.
After your workout, you should wait two to three hours before eating. This allows you to get the most out of fasting workouts, such as hormone optimization (working out while fasting makes you more insulin sensitive). As a result, Human Growth Hormone (HGH) aids in fat burning and muscular growth. If you have time in the afternoon to work out, do so during that time and wait 2-3 hours before eating.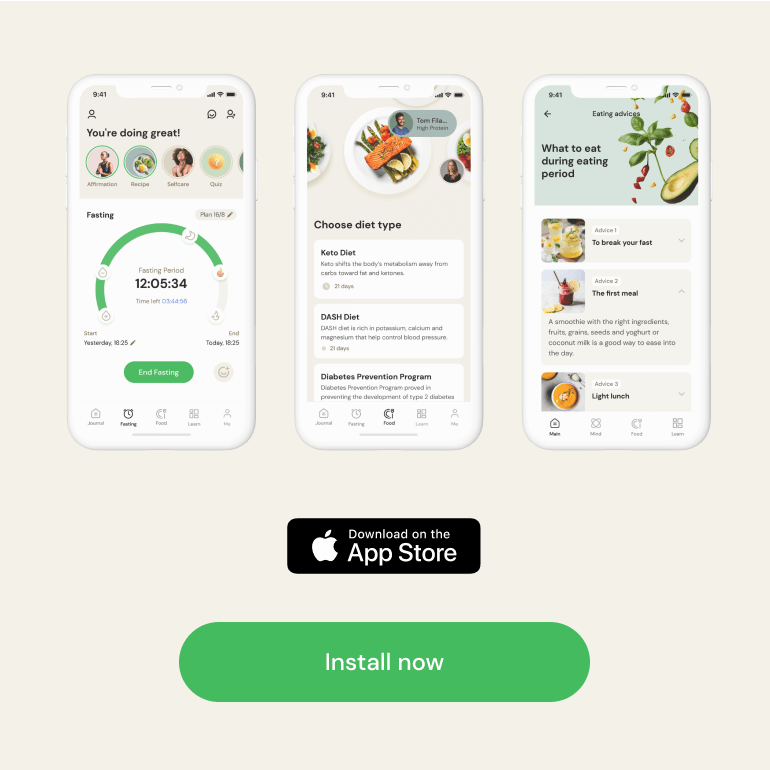 What exercises are allowed during fasting?
While you may do pretty much anything your body can manage while fasting, it's recommended to keep your workouts low-intensity. If you overwork yourself while fasting, your body may begin to break down muscle for energy, which is the exact opposite of what you want.
If you still want to work out at a moderate to high intensity, do so throughout your eating window, especially after you've broken your fast. Because moderate and high-intensity workouts demand more energy, they're best done when you're not eating.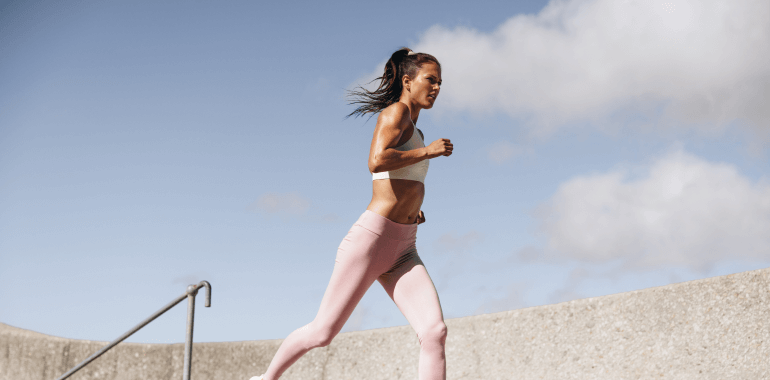 You may also do all your workouts during the eating window if that's the only free time you have to exercise. Remember to listen to your body and not overwork yourself. Stop working out if you start to feel exhausted or lightheaded.
Low-intensity workouts like walking, yoga, moderate pilates, and low-intensity cardio are good to undertake while fasting. Weightlifting and other high-intensity workouts are best done after a meal.
If you are new to intermittent fasting, take this quiz to get started. You can also check out our Lasta app, which is designed to make intermittent fasting and meal planning easy for beginners.
Diet is key – Refuel on Protein After your workouts.
Intermittent fasting is all about timing when you eat, as everyone who has tried it knows. However, if you want to get the most out of your fasting schedule, you must pay attention to what you consume. Fasting attempts can be ruined by overeating or consuming harmful foods.
Protein, healthy fats, and high-fiber carbs should all be included in your fasting meal plan. These foods provide everything your body requires and will help you recover from your workouts.
Stay hydrated – Hydration is everything.
Make sure to stay hydrated during fasting. Drink enough water, unsweetened tea, coffee, and other non-caloric beverages.
Cardio vs. Strength Training Workout While Fasting
While fasting, cardio workouts, especially low-intensity ones, are safe. Cardio will help you burn fat and attain your wellness objectives more quickly. It's recommended to undertake cardio close to mealtime so that you may refuel afterward. You should ideally wait 2-3 hours after cardio before eating. Intermittent fasting can be paired with strength exercises, such as lifting weights. However, you should do it after you've eaten.
The type of workout you undertake is determined by your physical capabilities. If you're not feeling particularly energized, a short walk would suffice. The trick is to pay attention to your body and avoid overexertion.
Potential cons of working out while fasting
There are potential negative effects of exercising while fasting, and they include:
Poorer performance: Studies suggest that intermittent fasting could decrease the performance of highly trained athletes. So, athletes may want to thoroughly evaluate intermittent fasting before doing it.
Struggle to build muscle: If your goal is to build muscle, intermittent fasting may not be the best option for you. Fasting is more effective at burning fat and maintaining muscle mass.
Lightheadedness: Exercising while fasting can lead to dangerously low sugar levels or blood pressure. And this can cause lightheadedness and cause you to faint. So, if you're feeling lightheaded, stop your exercise session.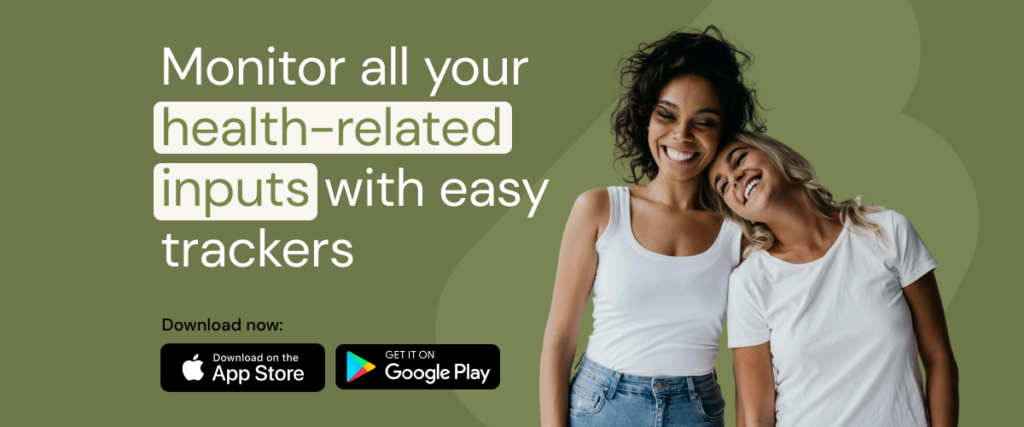 Final Thoughts
Exercising while fasting has certain benefits. The key is to keep the intensity of your workouts low. Ultimately, you know your body more than anyone else, and you shouldn't push yourself too hard when you are exercising during fasting.
For the most up-to-date posts and information on how to improve your health and lifestyle, sign up for our newsletter.
We are sorry that this post was not useful for you!
Let us improve this post!
Tell us how we can improve this post?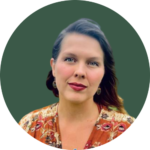 Kimberly Tytyk is a Certified Integrative Nutrition Health Coach (INHC) and a Certified International Health Coach (CIHC). Following decades of personal experience transforming her personal health and achieving remission of autoimmune thyroiditis and PCOS, Kimberly completed her formal coaching training in 2021 at the Institute of Integrative Nutrition. Her passions include deep nutrition, holistic and balanced living practices, regeneration, community-building, and finding bliss — usually in a cuddle with her husband and dog.