How to Lose Weight with Fasting?
There are a variety of reasons why you might want to lose weight, including improving mental health, reducing disease susceptibility, and increasing productivity. It's no secret that there are a variety of techniques to reduce weight, but intermittent fasting is one of the most popular these days.
Intermittent fasting is a type of eating regimen that involves eating at specific times and fasting at other times. Fasting focuses on 'when you eat,' rather than 'what you eat,' however, you should be aware of what you consume. As a result, many people find fasting to be more manageable than diet-specific weight loss strategies.
There's a growing body of data that shows that fasting can help you lose weight. The purpose of this article is to explain how to lose weight by fasting. This starts with understanding the different types of intermittent fasting and choosing or adapting one to your schedule.
Different types of intermittent fasting
Intermittent fasting comes in a variety of forms, all of which are quick and efficient ways to lose weight. The type you choose is influenced by your lifestyle and tastes. For people looking for natural ways to lose weight quickly, there are numerous types of fasting listed below:
The 16:8 approach, which is one of the most popular methods of intermittent fasting, entails eating for 8 hours and fasting for the remaining 16 hours. For many people, the 8-hour eating schedule is quite flexible and convenient.
You get to choose your 8-hour eating window, making the 16:8 technique simple to implement. You can eat between 9 am and 5 pm, 7 am and 3 pm, 2 pm, and 10 pm, and 12 pm and 8 pm, then fast the rest of the day. It's entirely up to you. Look into the 16:8 fasting method if you're looking for a simple way to reduce weight.
This method involves eating normally for five days and then cutting your calorie intake to a quarter (about 500 calories) of your daily needs for the remaining two days. You will need to track your calories to know exactly how much to cut down on your fasting days.
It's not easy cutting your calorie intake down to a quarter of what you take in normally, even if it's just for two days. Have a chat with your doctor to inquire if the 5:2 diet is for you.
Fasting for 24 hours on two non-consecutive days in a week is part of this approach. To pull off the Eat Stop Eat approach, you'll need a lot of willpower. To get the most out of the approach, you must not overeat after the fasting time. The Eat Stop Eat is obviously not for everyone.
Here, you fast every other day and eat whatever you like on fasting days. There is a version of this fasting that involves eating around 500 calories on fasting days.

To create a customized intermittent fasting plan based on your schedule, take this quiz.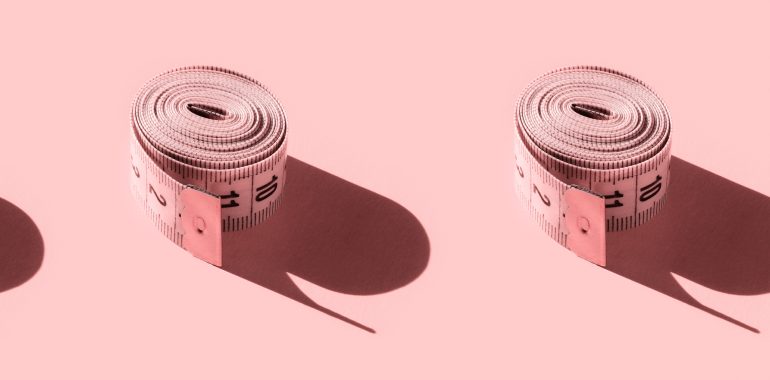 How to lose weight with fasting
Now that you know how to fast occasionally for weight loss, there are a few things you need to do in order to achieve your objectives. The first step is to stick to your fasting schedule, which might be more difficult to state than done. Intermittent fasting is an eating pattern that differs from what you're used to. Your body will take some time to acclimate to a new eating routine, but it will get easier with time.
Keep track of what you eat and prevent overeating during mealtimes. Reduce your sugar consumption and increase your intake of healthy foods such as vegetables, fruits, whole grains, lentils, beans, lean meats, and healthy fats.
Although intermittent fasting is beneficial for people who want to lose weight in a month or less without exercising, adding exercise to the mix will result in faster and longer-lasting effects. There are people who want to learn how to lose weight quickly on keto and fasting, but you should consult your doctor before doing so.
Also, read – How to Find Motivation to Lose Weight
How much weight can you lose in a day with fasting?
It's not just about how quickly you can lose weight; it's also about how safely you can lose weight. You should expect to lose up to or more than a pound per week if you use intermittent fasting; it differs from person to person. However, after a few weeks on the regimen, you'll notice tremendous improvements.
Setting yourself up for success with intermittent fasting
The following tips will help you stay consistent with fasting:
Motivate yourself.
Don't be afraid to experiment to choose the best fasting method for you.
Take it as a new habit.
Stay hydrated.
Get enough sleep.
Don't obsess over food.
Eat high-volume food.
Final Thoughts
Intermittent fasting has been shown to help people lose weight. However, if you want to receive the many benefits, you must do it correctly and consistently. You're not alone if you're unsure how to begin fasting. Everyone needs a little help now and then; check out the Lasta app to get started with intermittent fasting.
Subscribe to our email to stay up to date on the latest topics and advice on how to lose weight while maintaining your health.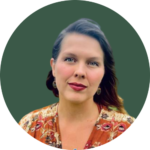 Kimberly Tytyk is a Certified Integrative Nutrition Health Coach (INHC) and a Certified International Health Coach (CIHC). Following decades of personal experience transforming her personal health and achieving remission of autoimmune thyroiditis and PCOS, Kimberly completed her formal coaching training in 2021 at the Institute of Integrative Nutrition. Her passions include deep nutrition, holistic and balanced living practices, regeneration, community-building, and finding bliss — usually in a cuddle with her husband and dog.