Dash Diet App For Planning Your Meals
The Dash Diet is a doctor-recommended lifestyle plan that aims to help individuals prevent, lower, and manage their hypertension, while also promoting natural and healthy weight loss.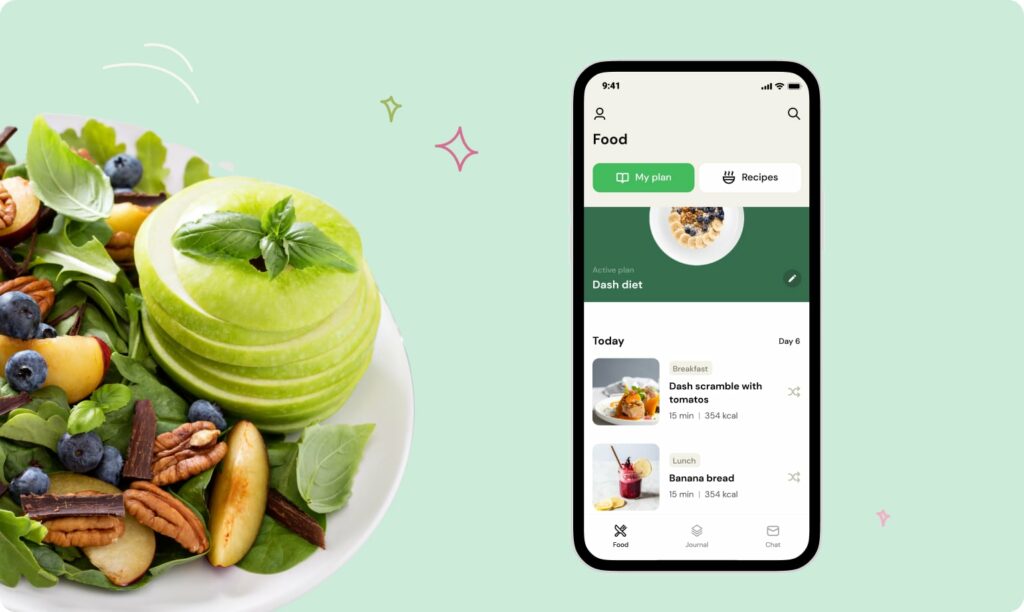 Your heart gets a head start on the Dash Diet
Developed by medical professionals, the plan has been scientifically proven to reduce blood pressure even more than typical low-sodium diets.
For those with hypertension looking to take action, there is an official Dash Diet app android that will provide personalized guidance and track progress.
Best Dash Diet App
The Lasta dash diet app iPhone provides users the ultimate flexibility to customize their plan to suit their lifestyle.
It allows:
personal settings
ingredients
preferences
Upon doing so, Lasta automatically re-calculates one's recommended calories and nutrients instantly. Lasta's convenience and accuracy make creating a custom diet plan effortless, making it the perfect choice to stay healthy in the most effective way.
Combination of the Dash Diet and Intermittent fasting
The Dash Diet is an excellent dietary strategy to work into your Intermittent Fasting plan.
Lasta offers a comprehensive diet plan tailored to you and your desired eating schedule. Whether you jump on the Intermittent Fasting bandwagon or are undecided, Lasta's meal suggestions and recipes give you the best options for meeting your dietary goals.
Dash meal planning app
Taking charge of your dietary habits is easier than ever, thanks to the Lasta Dash diet meal plan app. Simply input your dietary information into the app to get started on your journey towards healthier eating habits with Dash Diets.
You'll also be able to add notes about your feelings regarding diets so you can stay connected with the progress you make each day.
Lasta takes the stress out of planning each meal while sticking to a healthy diet and can help ensure you never go hungry throughout your day!
Today, get the best health and wellness app
With this tool by Lasta, you can access resources and meal plans from anywhere on your phone.
If lowering hypertension or losing weight the healthy way is your goal, the Lasta Dash Diet App might be perfect for you!