Daily, Weekly Paleo Meal Planner For Your Nutritious Meals
Lasta is the best paleo meal planning app to help you kickstart a healthy lifestyle on the Paleo diet! We offer carefully selected meal plans with easy-to-make recipes, covering all the essential components of the Paleo diet.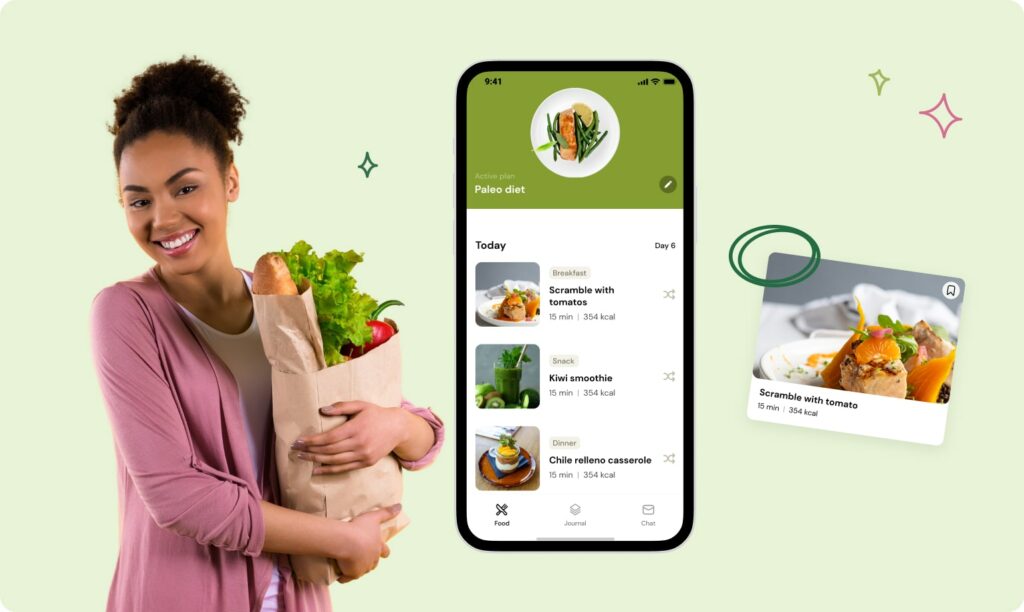 Meal planning app paleo eaters
Clean eating can be difficult, requiring researching new recipes, making grocery lists, and meal planning each day.
Many of us are often so busy balancing work, school, children's activities, and social lives that finding the time to fit in all this can seem impossible. Fortunately, we are here to help with the paleo diet app android and ios that takes care of all those tasks for you.
Not only will it save you time, but it will also help you save money. So simply download the app and let us do the rest!
Paleo recipes app
Finally, the convenience and clarity to succeed on the Paleo diet are here!
Lasta paleo diet app provides meal plans that help make clean eating simple. With hundreds of recipes for:
breakfast
lunch
dinner
snacks
All included within the app, you don't need to fumble around scouring for options too much longer.
Lasta paleo meal plan app for everyone
Planning healthy meals can be challenging, especially if you try to adhere to the Paleo diet.
The good news is that there is a way to customize your paleo meal plan for exactly how and what you want to eat – at home or on the go, from any device.
So quit wasting your time and energy wondering how to sustain a balanced diet – with just a few clicks, you'll get access to meals explicitly designed for Paleo-dieters.
Let's simplify the paleo diet.
Download our paleo app for iPhone and Android today for a complete guide that will give you freedom from worrying about what's good for your body so you can stay healthy and strong!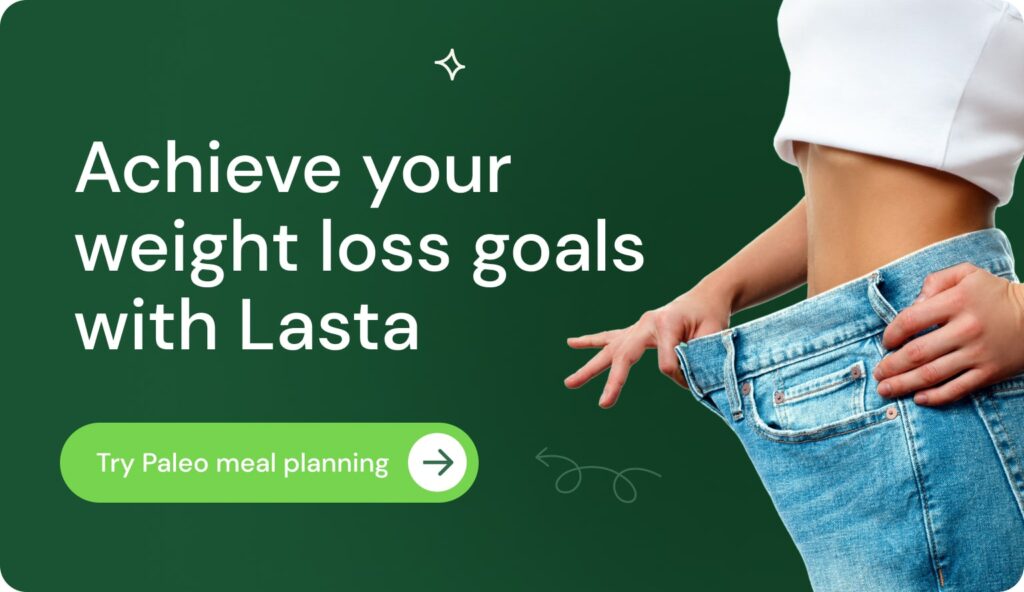 Additionally, with access from any device, you can manage healthy meals
wherever you go!
Simplify your life with a clean Paleo diet
With this program, you'll also get access to an array of benefits designed to help you achieve your goals driven by the Paleo diet.
All our meal plans are carefully tailored each week just for you, with hundreds of clean eating recipes to choose from and the ability to switch out any that don't fit your preferences.
A wealth of information about the Paleo diet is available, so you can use it to learn more about what this lifestyle entails and how best to apply it for successful results.
With Lasta Paleo meal planning app, transitioning to a Paleo diet has never been easier
The paleo app adapts based on your individual needs, dietary restrictions, and preferences, so you'll be sure to get delicious, customized meals that you'll love every day of the week.