Sweet Potato Nutrition Facts
A 124 g serving of cooked sweet potatoes contains approximately 98.7 g of water.
The following table shows the nutrient of sweet potatoes and the recommended daily intake for adults.
The exact requirements will depend on age, gender, and activity levels.
Table Of Contents
Nutrition facts sweet potato:
| Nutrients | Amount in 124 g serving | Daily intakes recommended for adults |
| --- | --- | --- |
| Energy (calories) | 108 | 1,600–3,000 |
| Protein (g) | 2 | 46–56 |
| Fat (g) | 3 | 360–1,050 g, depending on energy ne |
| Carbohydrate (g) | 18.7, of which 6.77 g is sugar | 130 |
| Fiber (g) | 2.48 | 22.4–33.6 |
| Iron (mg) | 0.7 | 8–18 |
| Calcium (mg) | 50.8 | 1,000–2,000 |
| Magnesium (mg) | 19.8 | 310–420 |
| Phosphorus (mg) | 50.8 | 1,000–1,200 |
| Potassium (mg) | 259 | 4,700 |
| Sodium (mg) | 306 | 2,300 |
| Selenium (micrograms [mcg]) | 0.9 | 55 |
| Vitamin C (mg) | 12.8 | 75-90 |
| Folate (mcg) | 7.44 | 400 |
| Choline (mg) | 14.4 | 425-550 |
| Vitamin A, RAE (mcg) | 823 | 700-900 |
| Beta-carotene (mcg) | 9,470 | No data |
| Vitamin K (mcg) | 5.1 | 90–120 |
| Cholesterol (mg) | 1.24 | |
Sweet potatoes also contain B vitamins, calcium, and other essential vitamins and minerals. Eating sweet potato peel can increase its nutrient value. The color of its skin varies from white to yellow and purple to brown. However, whatever the color, it will provide additional nutrients. The protein in sweet potato is within 2g or more.
Also read – Psychology of Eating: How Food Affects Mood
Some variants of sweet potatoes include:
White sweet potato
Brown sweet potato
Yellow sweet potato
Purple sweet potato
Cooked Sweet Potato
Are you thinking of boiling sweet potatoes? Roasting sweet potatoes may be the most popular way to cook these tubers. But here's the thing: cooking is the fastest! This technique is much quicker than grilling and is excellent for including them in a filling or garnishing another recipe. Most people think about roasting sweet potatoes when cooking this vegetable. But do you need the fastest way to cook sweet potatoes? It's boiling all the way through.
Some advantages and disadvantages of this method:
Boiled sweet potatoes are great when you want to make an enchilada, taco filling, or pizza topping and don't want to turn on the oven. Also great for mashed sweet potatoes or as a quick side dish.
The potatoes come out perfectly tender and moist. To flavor the best, you will need to season with some olive oil, butter, salt, and pepper.
Boiling doesn't caramelize like roasting, and the flavor isn't as sweet. You won't get those nice golden edges like baked potatoes.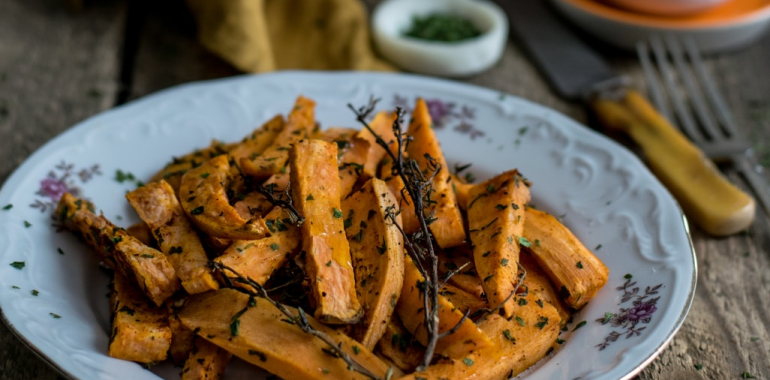 Sweet Potato Recipes
Ingredients
Four washed and peeled sweet potatoes
Four tablespoons of butter
Kosher salt
Freshly ground black pepper
Directions
Preheat the oven to 425º. Pick the sweet potatoes with a fork on a baking sheet lined with parchment paper.
Cook until tender, 45 to 50 minutes.
Let it cool, slice the top with a knife, and brush with a bit of butter.
Season with salt and pepper before serving.
Fried Sweet Potato Nutrition Facts
Serving Size- 1 cup
Calories- 344
| | | |
| --- | --- | --- |
| | Amount Per Serving | % Daily Values |
| Total Fat | 17.86g | 23% |
| Saturated Fat | 3.61g | 18% |
| Trans Fat- | | |
| Polyunsaturated Fat | 5.603g | |
| Monounsaturated Fat | 7.808g | |
| Cholesterol | 0mg | 0% |
| Sodium | 679mg | 30% |
| Total Carbohydrate | 44.01g | 16% |
| Dietary Fiber | 6.2g | 22% |
| Sugars | 14.27g | |
| Protein | 3.4g | |
| Vitamin D- | | |
| Calcium | 68mg | 5% |
| Iron | 1.8mg | 10% |
| Potassium | 572mg | 12% |
| Vitamin A | 1956mcg | 217% |
| Vitamin C31.8mg | 31.8mg | 35% |
*% Daily Value (DV) shows how much a nutrient in a serving of food contributes to a daily diet. 2,000 calories per day are used for general nutritional advice.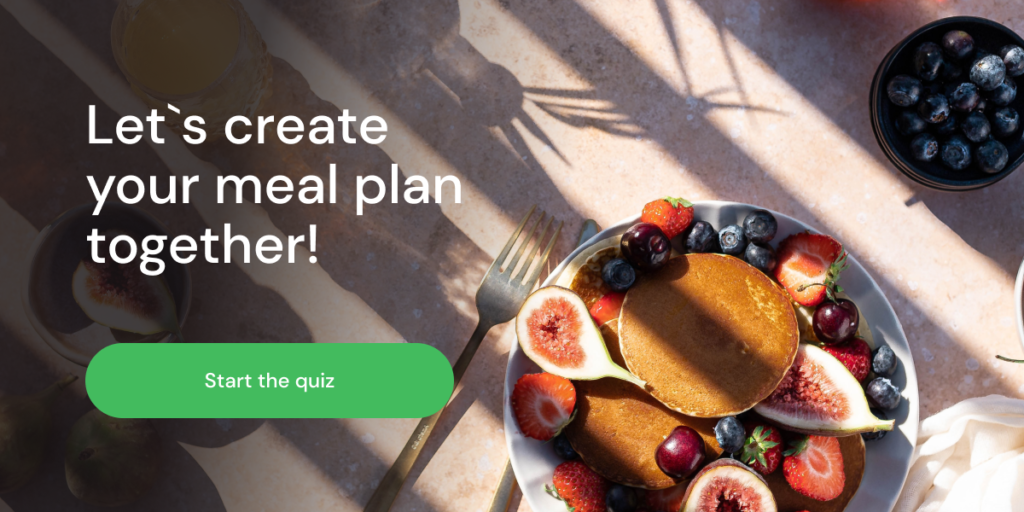 Are Sweet Potatoes Healthy
There are hundreds of types of sweet potatoes. Some have white or cream-colored flesh.
Others are yellow, red, or purple. The "Covington" is the variety you are most likely to find in the store. It has pink skin and bright orange flesh.
A single sweet potato gives you 400% of the vitamin A you need every day. This helps keep your eyes healthy and your immune system, your body's defense against germs. It's also good for your reproductive plans and organs like your heart and kidneys.
Sweet potatoes are rich in:
B vitamins
Vitamin C
Calcium
Iron
Magnesium
Phosphorus
Potassium
Thiamin
Zinc
Natural compounds called carotenoids to give sweet potatoes their rich color. Carotenoids are also antioxidants, meaning they have the power to protect cells from daily damage.
Also read – How to Stop Overeating
Is a sweet potato a vegetable? Sweet potatoes are starchy vegetables because of their high-carb content, which provides an energy boost.
Health Benefits
Sweet potatoes have earned the name "superfood" due to the number of nutrients they contain. Studies show they can help with:
Cancer. Carotenes in sweet potatoes may reduce cancer risk. Purple sweet potatoes are rich in compounds called anthocyanin that could reduce the chances of getting colorectal cancer.
Diabetes. Compounds in sweet potatoes might help control blood sugar. When boiled, sweet potatoes have a low glycemic index (GI), which means they won't raise your blood sugar as quickly as high-GI foods.
Heart disease. Sweet potatoes can lower LDL cholesterol, reducing the chances of heart problems.
Macular degeneration. High amounts of beta-carotene and vitamin A, found in sweet potatoes, can reduce the chances of getting this eye disease, which is the most common cause of vision loss.
Obesity. Purple sweet potatoes can help reduce inflammation in your body and prevent the growth of fat cells, which can help you lose weight.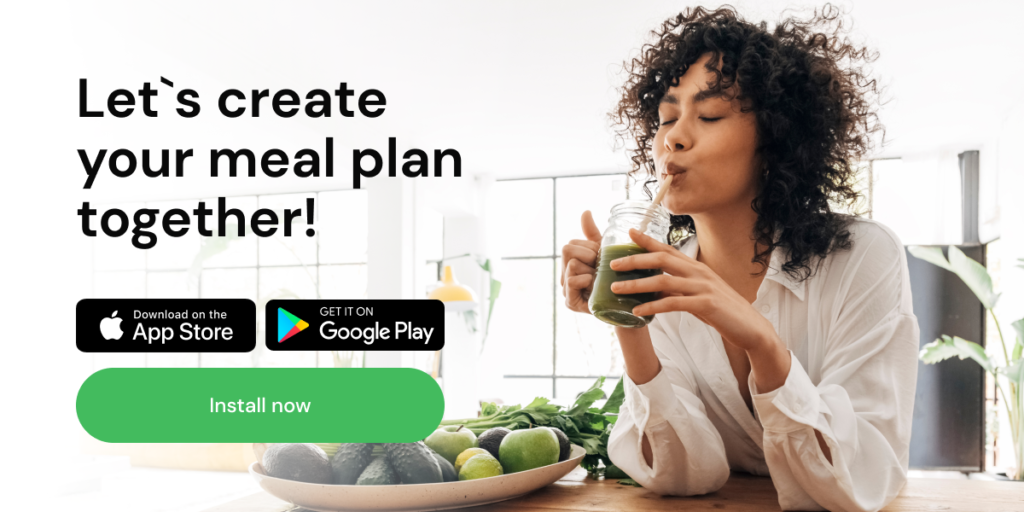 Does Sweet Potato Have Fiber
Sweet potatoes are rich in fiber, especially if you keep the skin on; sweet potatoes make an excellent base for vegetarian meals and are versatile enough to be used in snacks, desserts, smoothies, and other dishes.
A medium-cooked skinless sweet potato has about 105 calories and 4 grams of dietary fiber. Mashed sweet potato pulp has about 3 grams of fiber in 1/2 cup, and a slice of sweet potato pie has only 1 gram of fiber.
A medium-baked sweet potato has almost the same amount of soluble and insoluble fiber, about 2 grams of each type. While soluble fiber can help lower cholesterol levels, insoluble fiber helps food pass through the stomach and intestines and is especially beneficial for good intestinal health.
We are sorry that this post was not useful for you!
Let us improve this post!
Tell us how we can improve this post?