Why You Should Start Eating Vegetables For Breakfast
Introduction: Why Is It Important to Start Your Day With a Healthy Breakfast?
Starting your day with a healthy breakfast is an integral part of leading a balanced lifestyle. By consuming a breakfast full of nutritious ingredients, such as fresh fruits and vegetables, whole grains, and lean proteins, you can provide your body with the energy it needs to get through the morning.
Breakfast vegetable sides are an easy way to kickstart your day with all the needed vitamins, minerals, and fiber while keeping breakfast calorie-smart. As it turns out, there's no need to create a unique menu as many cultures simply eat the same kind of food they would for lunch or dinner at breakfast time.
This is especially beneficial to those who don't fancy sweet breakfast items, as breakfast vegetable sides provide all the needed healthy nutrition without compromising taste or flavor. In addition, there's never been a better way to stay energized and satisfied throughout the entire morning program!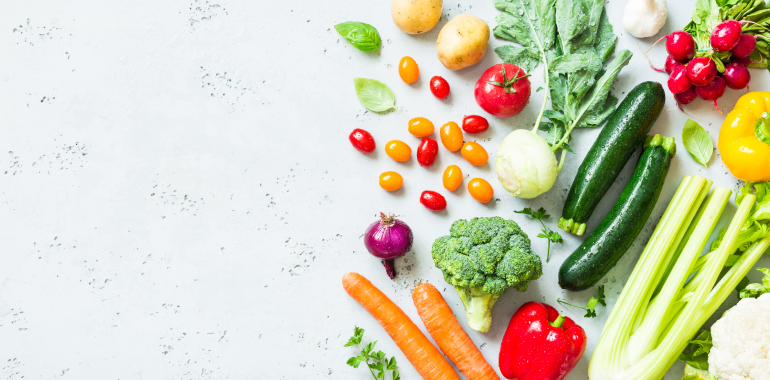 Health Benefits of Eating Vegetables for Breakfast
Does eating vegetables at breakfast strike you as odd? You may already be aware of the health benefits of veggies, but do you know why eating them for breakfast is a wise choice?
In actuality, breakfast is made healthier and more satiating by vegetables. For many years, people have substituted vegetables for meat in their diets to reduce their food expenses.
Here are some things to keep in mind:
Vegetables are low in calories and carbs.
Dishes made with vegetables offer more than just tasty food. They are also loaded with antioxidants, vitamins, and minerals, all of which your body needs to remain healthy.
Breakfast veggies have a high fiber content. One of the most excellent methods to keep a healthy weight is to consume a diet high in fiber, but not all fiber is made equal.
Fight inflammation
Though chronic inflammation can occasionally be beneficial, too much is terrible for our systems. One of the best meals to eat to reduce inflammation is vegetables. They are a good source of phytochemicals and antioxidants, which benefit your health.
Add more fiber
Most of us need to catch up to the recommended daily fiber intake, which is 25g for women and 38g for men. However, you can obtain enough of this vital vitamin by consuming high-fiber foods like whole grains, fruits, legumes, nuts, and, yes, vegetables. Fiber benefits your heart and digestive system, helps you feel full and lowers your risk of acquiring diabetes. Since fiber is present in all veggies, pick a variety to get your fill.
Increasing blood pressure
According to the CDC, high blood pressure affects over half of all Americans. Overeating salt is not suitable for your diet or blood pressure. However, consuming more foods high in potassium helps lessen the harm caused by a high-sodium diet. Among other nutrients, veggies like spinach and beets provide potassium, and the fiber in veggies is good for your heart.
Support your eyes
According to the American Optometric Association, if you gaze at a computer or phone all day, which might strain your eyes, eye health may be front of mind. Eat good vegetables for breakfast if you want to safeguard your eyes; you should also take breaks from your screen and visit an eye doctor. Two carotenoids, lutein, and zeaxanthin help lower the risk of age-related macular degeneration (AMD).
Enhance your skin
In addition to drinking plenty of water and getting enough sleep, you may take care of your skin by watching what you eat. Lycopene, found in tomatoes, can help shield your skin from sunburn (sunscreen is important too). Avocados and kale can maintain the elasticity of your skin.
Keep your mind active
Including veggies in your diet is the best course of action if you want to maintain your mental sharpness. The MIND Diet, developed by researchers to lower the risk of Alzheimer's disease and dementia, includes vegetables, particularly leafy greens. They provide essential nutrients for your brain through antioxidants and folate.
Increase your immunity
It's no secret that your immune system is influenced by the foods you eat. For example, numerous vegetables include vitamin C, a crucial ingredient that supports a robust immune system. However, people are frequently shocked to hear that broccoli and bell peppers have more vitamin C than an orange.
How to Eat Vegetables for Breakfast to Lose Weight
The majority of American breakfast alternatives, including our beloved pancakes with maple syrup on top and even our breakfast cereals, are laden with sugar. And as the majority of us are aware, sugar has no nutritional benefit for us. On the contrary, it may exacerbate or even create anxiety. Who wants to begin their day in such a way?
The American Heart Association advises men and women to limit their daily intake of refined sugar to 150 calories for males and 100 calories for women.
We all get serious about increasing our vegetable intake because only 9% of Americans eat enough. You may start the day off right if you add vegetables to your breakfast. In addition to being very tasty, it is also relatively easy to do.
Still, trying to figure out how to add vegetables to breakfast? So, here, we've compiled several easy ways to include more vegetables in your morning meals to lose weight.
Eating vegetables for breakfast can be an easy and effective way to start the day on a nutritious note while also working towards weight loss goals. Finding the right combination of delicious and satisfying veggies may take some experimentation, but some tricks can help you get past any hesitation.
Try starting with a favorite, like spinach, kale, or tomatoes, as the base.
Then add more distinct flavors such as mushrooms, bell peppers, or even garlic to create an abundance of flavor.
Add nutritional fat sources like nuts and seeds, or combine them with a protein source for staying power, like cottage cheese or Greek yogurt.
Finally, dress in olive oil, vinegar, or your favorite seasonings for added flavor.
Eating veggies for breakfast is an easy way to jumpstart your day with better nutrition and jumpstart your goal of losing weight.
Is It Healthy to Eat Raw Vegetables for Breakfast?
Eating raw vegetables for breakfast is becoming increasingly popular as people make healthy lifestyle choices. This meal can provide excellent nutrition, including fiber, vitamins, and minerals.
The higher vitamin content of vegetables is one of their main advantages. However, when exposed to heat, some nutrients, such as vitamin C, begin to degrade, or they may seep out of your vegetables and into the cooking liquid. Thus, boiling cauliflower will probably contain less vitamin C than raw cauliflower.
However, it is essential to consider other factors when deciding whether or not eating raw vegetables in the morning is a good choice. Not everyone can digest them quickly, and when paired with an incomplete meal, they may not be enough to take you through until lunchtime.
If you opt for consuming raw vegetables, it may be beneficial to ensure that other protein sources, such as nuts and seeds, are included in a rounded meal. Additionally, everybody's needs differ based on lifestyle and goals, so consulting a health professional before adopting this diet may be beneficial.

5 Easy Tips on How to Start Eating Vegetables for Breakfast
Increase smoothie volume with vegetables
Vegetable addition to smoothies might be a beneficial weight-management practice. The secret is to boost volume by putting a few handfuls of vegetables, such as zucchini or cauliflower, or leafy greens like spinach and kale, into a blender.
Vegetables are not only high in nutrients and low in calories, but they are also bursting with nutrients that support and energize the metabolism.
Salads
If a traditional cooked meal is your go-to option for breakfast, mix it with a lot of vegetables to make a delightful salad packed with nutritional components. For example, a large bowl of flavorful watercress or aromatic spinach goes nicely with crispy bacon bits, boiled eggs, and mushrooms.
Add some avocados, cherry tomatoes, cucumbers, and bell pepper slices for a healthy breakfast that will make your day the perfect start.
Add vegetables to pancakes
Something to consider: If it tastes nice in quick bread, breakfast vegetable sides will also taste excellent as pancakes. Consider blueberries, pumpkins, chocolate chips, and bananas. Right? Both zucchini and carrot pancakes are logical choices. We do not make the regulations.
Add vegetables to an omelet or frittata
Use omelets and frittatas to ease yourself into eating vegetables for breakfast. If you're in a hurry, a baby spinach omelet may be prepared in about 15 minutes. A frittata or quiche will save your mornings if you organize for the next week. Additionally, frittatas can be a great way to use leftover vegetables in your fridge.
Make a loaded sweet potato
Love having oatmeal for breakfast? Instead, consider a warm-cooked sweet potato. It is packed with fiber and complex carbohydrates like your bowl of oats. The best part is that you may choose any toppings. You can keep it on the sweeter side with a dollop of plain yogurt and chopped nuts or seeds or savory with sautéed greens and beans.
What Vegetables Are Good for Breakfast?
Fruits and vegetables are high in fiber and packed with nutrients like vitamins and minerals that could speed your metabolism and help you lose abdominal fat. By including these in your diet, you can live a long and healthy life in addition to losing weight.
The adage "abs are built in the kitchen" is not hyperbole, and incorporating these vegetables into your diet will hasten the process of achieving your physical goals. In addition, vegetables are stuffed full of fiber, which helps keep you full.
Because the fiber takes a while to digest, it helps you avoid overeating. In addition, vegetables in season locally are a rich supply of vitamins, minerals, and antioxidants crucial for weight loss.
Three good vegetables for breakfast to include in your diet to quickly lose belly fat are listed below:
1. Spinach and other green vegetables
In addition to being incredibly healthy, spinach and other leafy green vegetables like kale, lettuce, etc., are excellent for burning belly fat. Studies have been done on spinach's ability to burn fat, and the highly healthy vegetable has won this area. So, add some cooked or blanched spinach to your breakfast or lunch to prepare your body for an extensive fat burn.
2. Cauliflower And Broccoli
With high-quality fiber and a wealth of nutrients that promote health, broccoli also contains phytochemicals that support the body's ability to burn fat. The same holds with couscous. In addition to being complete, cauliflower includes the phytonutrient sulforaphane and healthy doses of folate and vitamin C and helps prevent bloating.
3. Cucumbers
Because they are filled with water and fiber, cucumbers fill you up and help your body cleanse, so you won't need to eat as frequently. They are commonly used to create juices that burn fat since they contain very few calories and can thus be eaten as a nutritious mid-meal snack.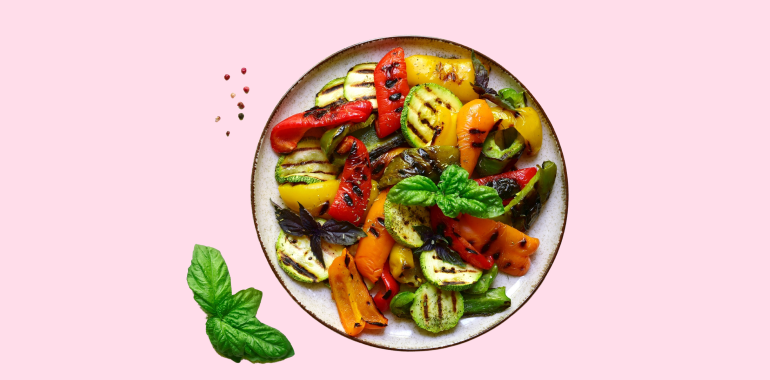 5 Best Vegetables Recipes for Breakfast to Boost Your Energy
What makes a tasty breakfast? A balanced diet that includes some lean protein, some slowly absorbed carbs, and some fruit or vegetables.
It is acceptable to have a vegetarian omelet with a slice of whole-grain bread, as well as a bowl of high-fiber cereal with fresh fruit, reduced-fat or soy milk, and a few almonds or walnuts on top:
Broccoli Melt With Fried Egg.
Mint Pineapple and Spinach Smoothie.
Shredded Kale Salad With Greek Yogurt.
Spinach Burrata Omelet With Avocado Salad.
Grilled Corn, Tomato, And Avocado Salad.
Conclusion: Why You Should Start Eating Vegetables For Breakfast
Every breakfast should contain at least one vegetable—many breakfast vegetables are both healthy and easy to prepare. In addition, eating breakfast vegetables can provide you with essential vitamins, minerals, and antioxidants that may help protect against disease and improve your overall health.
Adding breakfast veggies to your meal can fill up nutritious food without consuming too many calories. Instead of relying on high-calorie sides for breakfast, eating breakfast vegetables such as sweet potatoes, spinach, bell peppers, mushrooms, onions, and tomatoes will give you the energy needed to start your day off right.
Start incorporating breakfast vegetables into your meal today and reap the benefits of good nutrition.