How To Break Intermittent Fasting?
Many of you are wondering how to break intermittent fasting and how to break my fast. The meal you eat won't determine the success of your diet, but it can dictate how you feel throughout the day.
The first meal you have to end intermittent fasting should be one that is nutritionally dense. This means that it should have protein, carbohydrates, healthy fats, and fiber, and be high in vitamins and minerals. Try to aim for a meal that contains a lean protein such as chicken, turkey, or fish, unrefined carbohydrates like whole wheat bread, brown rice, or quinoa, and healthy fats like olive oil, nuts, and seeds, or avocado.
Some examples of what to eat after fasting include:
Chicken stir-fry with mixed veggies over brown rice
Fruit smoothie with protein and greens
Yogurt with fruit, granola, and mixed nuts
Whole-wheat bagel with lox and cream cheese with a side of fruit
Egg scramble with whole wheat English muffin
Make sure you are also drinking water and liquids with your meal. It is easy to become dehydrated, especially while fasting, so it is important to be mindful of how much water you are consuming.
Also, read – Are Healthy Foods Really More Expensive
Fruits and vegetables are great fast-breaking foods because they are very nutrient-dense. By incorporating a lot of food like this, you are complimenting your intermittent fasting with a healthy lifestyle, which will help you achieve your health and wellness goals.
Asked by: Marie L.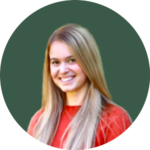 With a Ph.D. in nutritional biology, Dr. Richardson is an expert in the field of nutrition, particularly intermittent fasting. Her dissertation project was an intermittent fasting study in athletes, which is where she gained substantial knowledge on the topic. She has contributed to a number of peer-reviewed articles spanning a wide array of topics and works as a freelance writer trying to make scientific knowledge accessible to the public.