CBT Is a Game Changer When It Comes To Weight Loss
Hey, I'm Mike, 33, and I've had eating disorders for as long as I can remember.
As an overweight kid, I was harassed at school all the time and found food as a coping mechanism. So, instead of communicating and resolving the issue, I ate my feelings.
As a teen, I felt the need to fit in, so I lost weight. When I limited sugary and fatty foods, it started working, but the cravings for my favorite foods were literally driving me mad. After 1 month of severe restrictions, I gave up and binged for the first time. I felt so guilty and desperate at that time that I thought I would never cope with that. But I did – by introducing more restrictions. As a result, I lost some extra lbs, but, still overweight, I seriously harmed my mental and physical health.

For the next decade, it was almost the same – bingeing and punishment, medications, constant feelings of guilt, disgust, and desperation.
Once, a friend sent me a TED video where a weight loss expert spoke about the psychological aspects of weight loss and the habits that define your progress. I got curious, dug into this topic, and discovered that there's a psychological therapy treatment for eating disorders as I have. I learned about other people with the same problem. Their success stories gave me hope. So I decided to try cognitive behavioral therapy.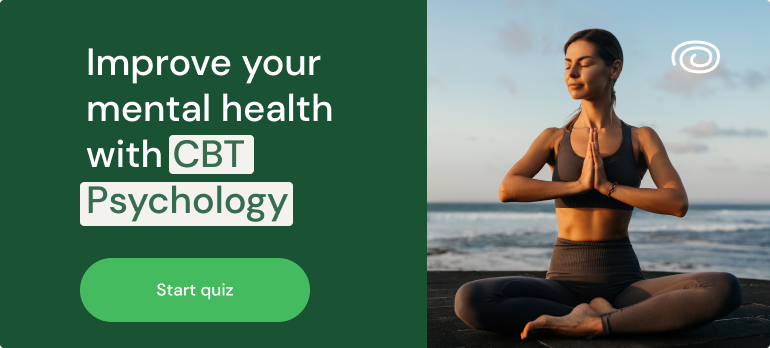 I was looking for online CBT courses as I don't have enough time to commute to the therapist. So I focused on wellness apps and ran into Lasta after reading several reviews.
I changed my eating habits with CBT therapy by tricking my brain into gaining joy from other things but food. It needed me to track my mood-food relationship every day. It was tough to start with, but later on, I got used to it.
I already got my first results in a few weeks. I felt free of food addiction and capable of changing my life. Within a couple of months, I could easily define my physical hunger from my emotional needs and cover them correctly. I lost weight after I stopped eating my feelings. I am 187 lbs now, about 40 lbs lighter than before I started the course.
I still have goals to hit, but I feel so good already. I bet you should try CBT psychology at least once in your life!
success-stories