15 Best Nutrition Apps of Today – Fueling Your Wellness Journey 
Intro: Revise 15 Best Nutrition Tracking Apps Review
We live in a world teeming with culinary temptations, where a delightful dance of flavors and aromas beckons us at every corner. But with this comes a challenge – the quest to maintain a balanced and healthy diet. In this labyrinth of nutrition, understanding what fuels our bodies is a pursuit that often seems elusive. Enter the realm of technology, where innovation meets necessity, bringing forth the best nutrition apps.
It's time for a fresh perspective, a revised and rejuvenated look at the marvels of modern nutrition tracking. In this Lasta review, we launch an exciting exploration, reevaluating these virtual companions, examining new features, improved interfaces, and enhanced customization.
So, let's discover the perfect blend of technology and well-being together, all served on a digital platter.
| | | | | | |
| --- | --- | --- | --- | --- | --- |
| App | Personalization & Dietary Preferences | Nutrient Tracking & Analysis | Meal Planning & Recipes | Integration with Fitness & Lifestyle | Price & Subscription Options |
| 1. Lasta | ★★★★★ | ★★★★★ | ★★★★★ | ★★★★★ | Subscription |
| 2. Noom | ★★★★☆ | ★★★★☆ | ★★★☆☆ | ★★★★☆ | Subscription |
| 3. Lifesum | ★★★★☆ | ★★★★☆ | ★★★★☆ | ★★★☆☆ | Free/Pro |
| 4. Lose It! | ★★★☆☆ | ★★★★☆ | ★★★☆☆ | ★★★☆☆ | Free/Paid |
| 5. Fooducate | ★★★☆☆ | ★★★☆☆ | ★★★☆☆ | ★★☆☆☆ | Free/Pro |
| 6. MyFitnessPa | ★★★★☆ | ★★★★★ | ★★★★☆ | ★★★★☆ | Free/Pro |
| 7. Eat This Much | ★★★☆☆ | ★★★☆☆ | ★★★★☆ | ★★★☆☆ | Free/Pro |
| 8. MyNetDiary | ★★★★☆ | ★★★★☆ | ★★★☆☆ | ★★★☆☆ | Free/Paid |
| 9. WW | ★★★☆☆ | ★★★☆☆ | ★★★☆☆ | ★★★☆☆ | Subscription |
| 10. Mealime | ★★★★☆ | ★★★☆☆ | ★★★★☆ | ★★★☆☆ | Free/Pro |
| 11. PlateJoy | ★★★★★ | ★★★☆☆ | ★★★★☆ | ★★★☆☆ | Subscription |
| 12. Yazio | ★★★☆☆ | ★★★★☆ | ★★★☆☆ | ★★★☆☆ | Free/Paid |
| 13. Freeletics Nutrition | ★★★★☆ | ★★★☆☆ | ★★★★☆ | ★★★★☆ | Subscription |
| 14. Yuka | ★★★☆☆ | ★★★☆☆ | ★★★☆☆ | ★★☆☆☆ | Free |
| 15. NuMi | ★★★☆☆ | ★★★☆☆ | ★★★☆☆ | ★★★☆☆ | Free/Paid |
1. Lasta
Rating: 9.7/10
Award: Best Holistic Nutrition Guidance
Nominations: Most Intuitive Interface, Top Dietitian Integration
2. Noom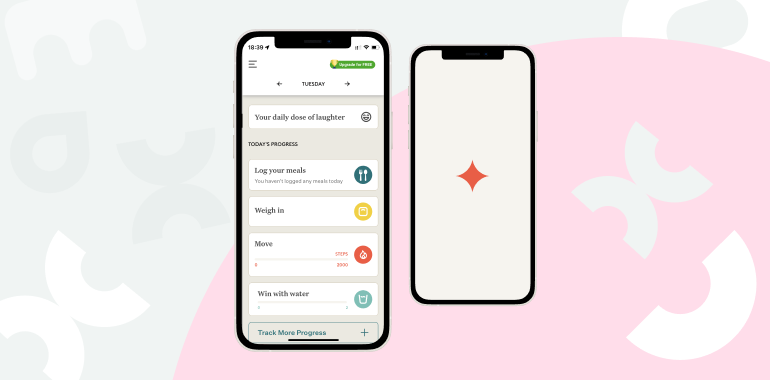 Rating: 9.6/10
Award: Best Behavior Change Approach
Nominations: Innovative Psychological Techniques, Excellent Community Support
3. Lifesum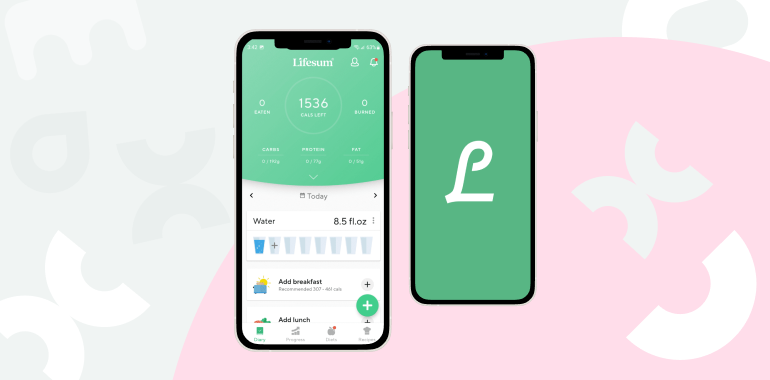 Rating: 9.5/10
Award: Best Tailored Meal Plans
Nominations: High Nutritional Accuracy, User-Friendly Experience
4. Lose It!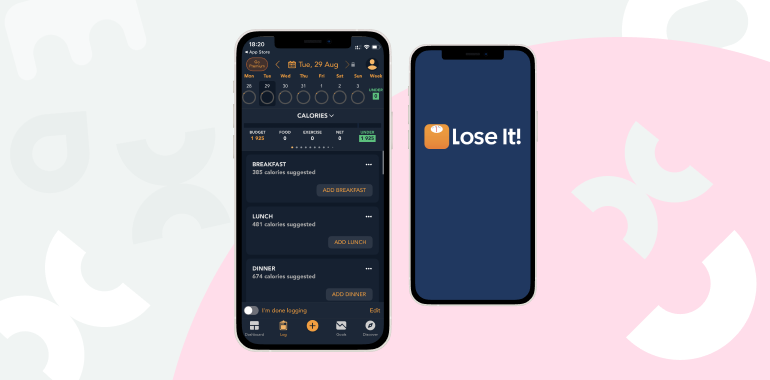 Rating: 9.4/10
Award: Top Weight Management Tool
Nominations: Comprehensive Food Tracking, Effective Nutritional Insights
5. Fooducate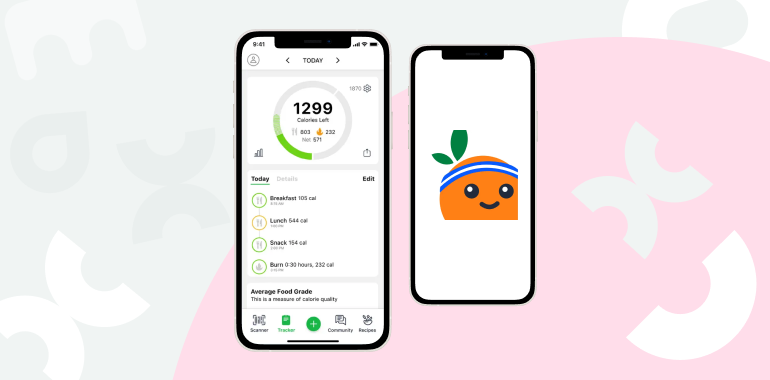 Rating: 9.3/10
Award: Best for Nutritional Education
Nominations: Extensive Ingredient Analysis, Community Engagement Excellence
6. MyFitnessPal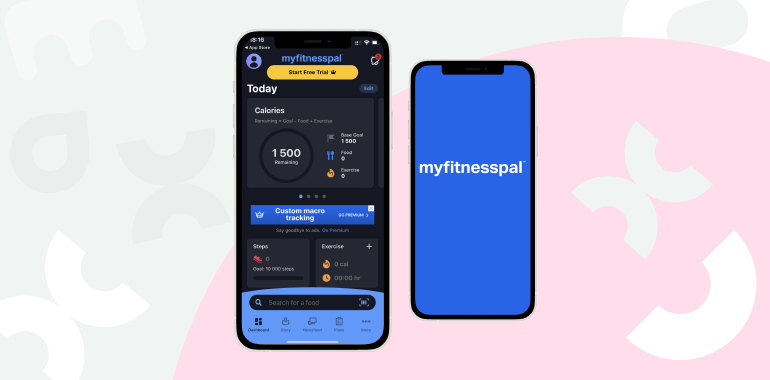 Rating: 9.2/10
Award: Most Versatile Nutrition Tracker
Nominations: Large Food Database, Robust Feature Set
7. Eat This Much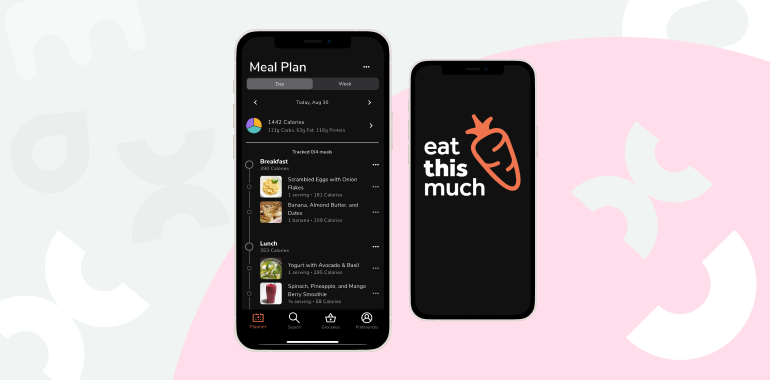 Rating: 9.1/10
Award: Top Automated Meal Planner
Nominations: Customization Flexibility, Great for Different Dietary Needs
Also, read – Lasta Vs. EatThisMuch Review
8. MyNetDiary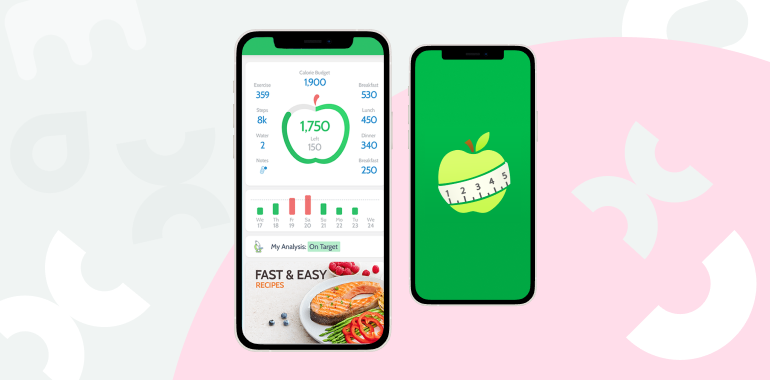 Rating: 9.0/10
Award: Best Family Nutrition App
Nominations: High-Quality Health Insights, Strong User Engagement
9. WW (Weight Watchers)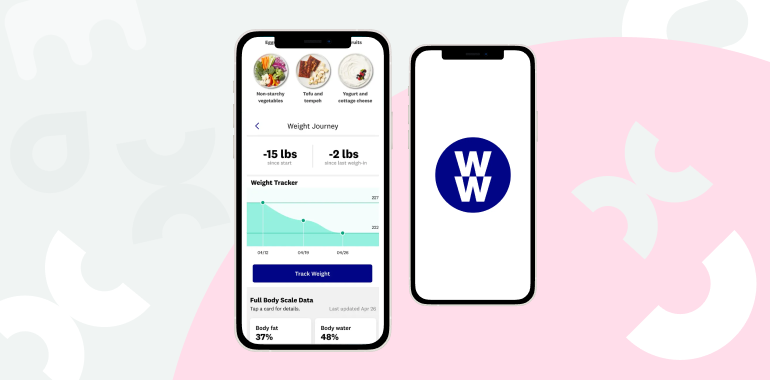 Rating: 8.9/10
Award: Best Supportive Community
Nominations: Personalized Weight Loss Plans, Proven Success Rat
10. Mealime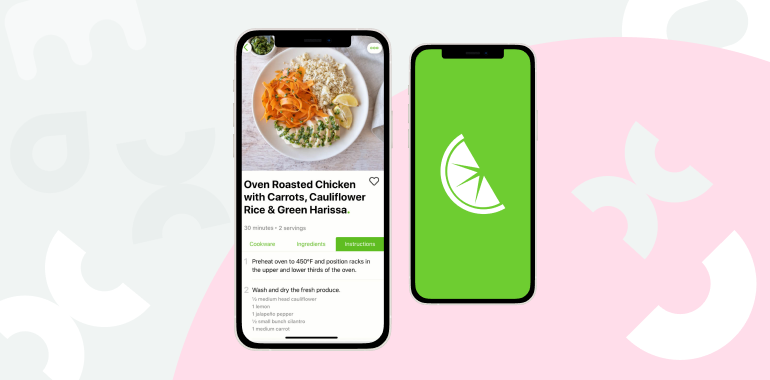 Rating: 8.8/10
Award: Best for Cooking Enthusiasts
Nominations: Easy Recipe Access, Thoughtful Grocery Planning
11. PlateJoy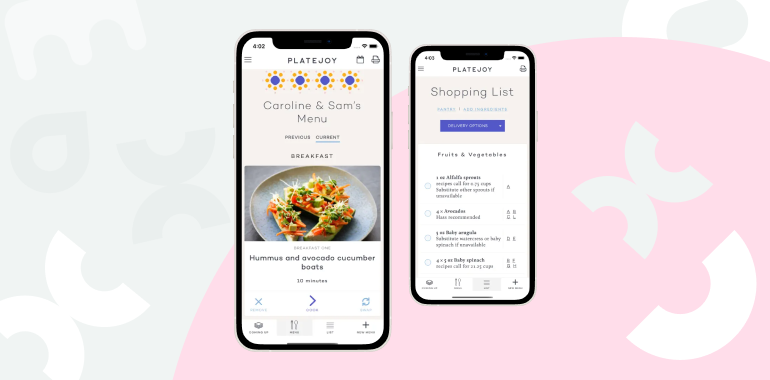 Rating: 8.7/10
Award: Most Convenient Meal Prep
Nominations: Creative Recipe Ideas, Excellent Integration with Health Devices
12. Yazio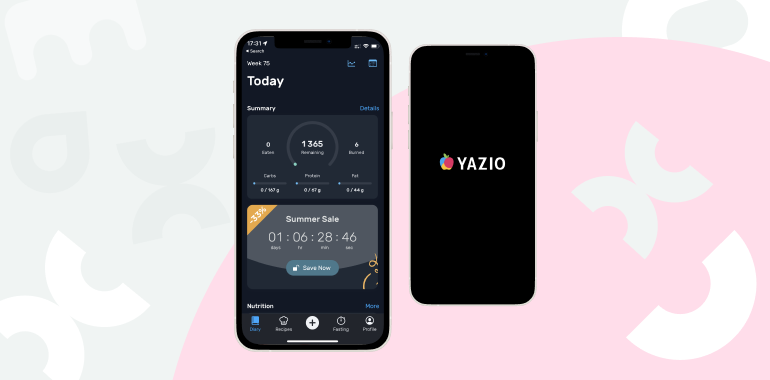 Rating: 8.5/10
Award: Best Personalized Nutritional Insights
Nominations: Comprehensive Tracking, Strong Customer Support
13. Freeletics Nutrition
Rating: 8.4/10
Award: Top for Athletic Nutrition
Nominations: Expert Exercise Pairing, High Protein Focus
14. Yuka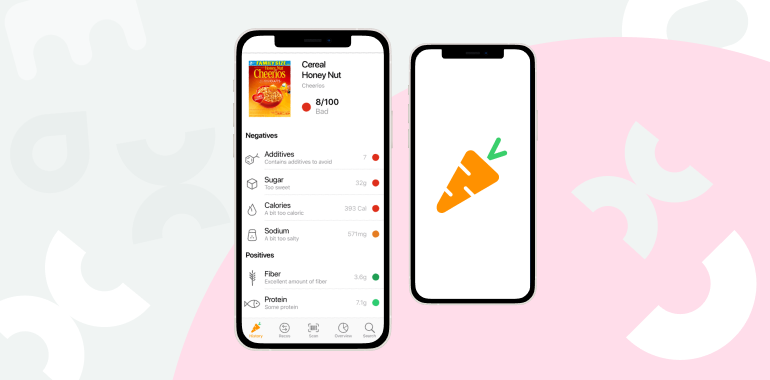 Rating: 8.2/10
Award: Best for Ingredient Transparency
Nominations: In-Store Product Scanning, Consumer Protection Focus
15. NuMi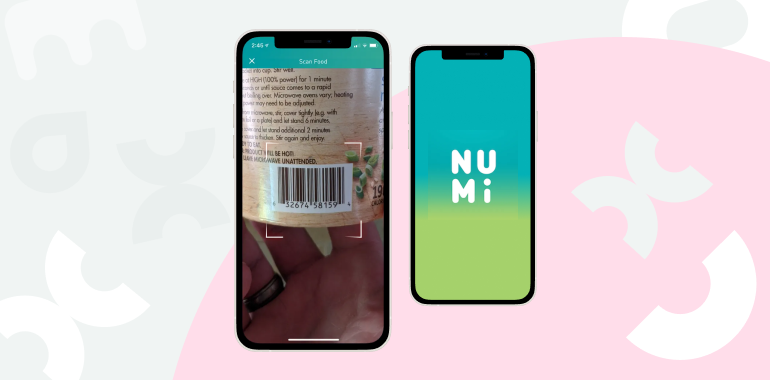 Rating: 8.1/10
Award: Most User-Centric Design
Nominations: Quick Logging, Simplified Nutritional Guidance
How Can Nutrition Plan Apps Guide You to Your Ideal Form?
Carbs, proteins, fats, minerals – it's enough to make anyone's head spin! But what if you had a personal nutritionist right in your pocket?
Nutrition plan apps are like having a dietitian at your beck and call. Once you enter your personal data – age, weight, activity level, and dietary preferences – the app crafts a customized meal plan.
The library of foods and recipes available in most of these apps is immense. They usually cover various diets, from vegan to ketogenic, and offer recipe suggestions based on your nutritional needs.
Moreover, imagine a friend who reminds you to stay on track with your dietary goals. These apps send alerts and reminders, help you track your meals, and provide insights into your nutrient intake. It's like a personal diary, but one that offers advice and statistics.
Also, read – 12 Best Intermittent Fasting App Today To Lose Weight Easily
Best Nutrition Apps for Weight Loss: How to Сhoose The Top One for You
If you're reading this, you're probably curious, eager, and maybe a touch baffled by the world of nutrition apps. It's a jungle out there, isn't it? But worry not; Lasta is here to be your guide. By the end, you'll not only have a clear understanding of what to look for in a nutrition app, but you might even feel like a bit of a tech-savvy nutritionist yourself!
Define Your Goals: The What and the Why
The first thing to consider in your quest for the perfect nutrition app is what you want to achieve. Want to lose weight? Gain muscle? Maintain a balanced diet? Understanding your goals will guide your choice. The best apps offer personalization, so the more specific you are, the better the app can cater to you.
Features, Features, Features!
Do you love graphs and charts? Or maybe you're more into cute, encouraging notifications? Different apps offer various features, such as
Meal Tracking. Log what you eat, and analyze nutritional value.
Exercise Integration. Sync with your favorite fitness apps.
Community Support. Connect with others on the same journey.
Recipe Suggestions. Enjoy personalized, healthy meal ideas.
Accessibility and Usability. A complicated app to use is like a kale smoothie without any sweet fruits – just not appealing!
Reviews and Ratings: Your Fellow Adventurers' Wisdom
It's always wise to consult others who've tread the path before you. Look at user reviews and ratings to understand how others like the app. They'll point out the pros and cons you might not have considered!
Free vs. Paid: The Golden Question
Some apps offer great free versions, while others may require a subscription for the whole experience. Think about your budget and what you're willing to invest in your health journey.
Privacy Considerations: Keep Your Secrets Secret
Remember, these apps will have intimate details about your health. Check their privacy policies to make sure they're up to snuff.
Test and Taste: Try Before You Buy
Many apps suggest free trials or free versions with limited features. Test a few of them, play around, and find the one that feels like it was cooked just for you.
Most importantly, remember that this is a tool to support you, not stress you. Have fun exploring, and choose the app that feels like a friendly companion on your health journey.
Whether you're an Apple fan or an Android enthusiast, armed with this knowledge, you can bravely venture into the app store and find the perfect nutrition app for you.
15 Top Nutrition Apps – Rise to the Peak of Health
Lasta: Turning Nutritional Insights into Personalized Health Trip
Lasta, as a nutrition app, tosses up a delectable dish of features that may woo the wellness-seekers among us. It's designed to revolutionize the way people interact with their food. While there are a few wrinkles, it's undoubtedly a promising entrant in the health app arena. By providing personalized meal plans, tracking nutritional intake, and offering live chat support with experts, it aims to make the path to healthy eating smoother.
If you want to transform your eating habits without turning your life upside down, try Lasta. Just be prepared to shell out a little cash and keep your Wi-Fi on.
Pros
Personalized Meal Plans. By inputting your goals, dietary preferences, and allergies, Lasta crafts meal plans that are as unique as you. A high-five to individuality!
Mindful coaching. Personalized coaching without having to leave your house. They will gently lead you toward your objectives with CBT, Yoga, Mindful eating practices, etc.
Nutrition Tracking. From fat to calorie, this app keeps tabs on all. It's like having a food diary that doesn't judge.
Interactive Community. Share recipes, victories, or just a good foodie laugh with fellow Lasta members. It's like a wellness party!
Expert Support. It's like having a nutritionist at your dinner table.
Cons
Subscription Cost. Quality comes at a price and might be too steep for some wallets.
Limited Offline Access. Without the Internet, some features are as accessible as a locked refrigerator.
Noom: Beyond Dieting – The Psychology of Nutritional Success
In the jungle of health and fitness apps, Noom has emerged as a unique beast, roaring with personalized coaching, psychological approaches, and community support. It's a lifestyle enhancer. Have a customized coach without leaving your home. They won't yell like a drill sergeant but will guide you gently toward your goals.
With friendly fonts and engaging quizzes, Noom turns the mundane into fun. But the app isn't without its complexities, and navigating can sometimes feel like a maze.
Pros
Personalized Coaching. Guidance without the glare of gym lights.
Psychological Insight. Addressing the 'why' behind the 'bite.' Using cognitive-behavioral therapy techniques, Noom aims to change your relationship with food. It's not just what you eat; it's why you eat!
Community Spirit. Because losing weight should never be lonely, join groups, share experiences, and make friends. It's a weight-loss party, and everyone's invited.
Food Color Coding. Red, yellow, green – it's like traffic lights for your diet. This coding system categorizes food according to calorie density, making choices more manageable.
Cons
Price Tag: A bit like dining at a gourmet restaurant every month.
Complex Navigation: Sometimes feels like finding your way through grandma's old recipe book.
Also, read – Lasta Vs. Noom Review: Navigate the best choice
Lifesum: Your Life's Sum of Health – Tracking, Tips, and More
Lifesum nutrition app is a delightful app that marries technology and nutritional science to guide you towards a healthier life. From weight loss to muscle gain, Lifesum sewers plan that fits your goals. Lifesum's interface is fresh and colorful with beautiful visuals and an intuitive design.
With customization at its heart, it's like having a dietitian, a chef, and a gym buddy rolled into one app. However, the limitations in the free version and the premium price might deter some food explorers. The right tool can make or break your health journey. Lifesum could be the right tool for many.
Pros
Customization. Lifesum offers custom meal plans whether you're a keto enthusiast, a vegan warrior, or a balanced diet admirer.
Integration with Exercise Apps. Having a gym buddy who never cancels – it's like playing well with others in the fitness playground.
Water Tracking. Stay hydrated with gentle nudges from your pocket Aquaman. And never forget to quench your thirst again.
Trackers Calorie. This app doesn't just track calories; it's a meticulous food scientist in your pocket.
Cons
Premium Price. Quality at a cost that might make your wallet feel.
Limited Free Features. A bit like a fancy restaurant with only one dish on the house menu.
Lose It!: Shed Pounds with Confidence
Lose It! app is like a digital compass for those looking to shed pounds or simply keep track of their eating habits. It's about understanding your relationship with food.
With a clean and user-friendly design, "Lose It!" makes tracking your progress easy. But like any digital feast, there might be a few undercooked parts. However, be prepared to navigate some pesky ads if you're using the free version, and take some of the data.
The app offers many parts that could make it a valuable partner on your path to weight loss or maintaining a healthy lifestyle.
Pros
Comprehensive Food Database. Like a nutrition encyclopedia.
Integration with Fitness Tools. Integrates with various fitness apps, turning your phone into a personal trainer.
Encouraging Community. Never feel alone on your weight loss adventure. Join groups and challenges – who says weight loss can't be a team sport?
Personalized Weight Loss Plans. Input your goals, and "Lose It!" will create a roadmap. It's like having a personal GPS for weight loss.
Cons
Ads in Free Version: They can pop up like unexpected calories at a buffet.
Accuracy Concerns: Not always spot-on.
Fooducate: Smart Choices Made Simple
Think of Fooducate as the friendly nutrition teacher you never had. This app doesn't just tell you what's in your food; it educates you, turning shopping aisles into learning lanes.
Fooducate serves a platter filled with education, interaction, and motivation. However, those sampling the free version might find their plate a bit empty, and the occasional grading glitch could leave a sour taste.

With a good interface, navigating Fooducate is a breeze for most. Fooducate brings that understanding closer, but make sure it's the right fit for your taste buds and curiosity level.
Pros
Educational Focus. From A to D, Fooducate grades products like a keen-eyed teacher. A spoonful of wisdom with every bite.
Personalized Diet Recommendations. Tell Fooducate your goals, and it will craft a meal plan, like a dietitian with a chalkboard.
Product Grading. Makes shopping a learning journey.
Exercise Tracking. Keeps tabs on your physical activity; think of it as gym class for your phone.
Community Connection. Share thoughts and recipes with fellow food pupils. Cooking up friendships along the way.
Cons
Limited Free Content. Like a buffet with too many items behind a velvet rope.
Occasional Inaccuracies. Sometimes a misstep in the grading.
Also, read – Lasta Vs. Lose It Review
MyFitnessPal: An Ally in Fitness
Meet MyFitnessPal, your new friend on the path to fitness. It's like a personalized coach, nutritionist, and motivational speaker all rolled into one. With a sea of features, it promises to guide you on your health journey.
MyFitnessPal is easy on the eyes and mostly intuitive. With its extensive food database and integration capabilities, it's like having a multi-tool for your health. However, those who crave simplicity might find themselves lost in this digital buffet, and the ads in the free version can be as unwelcome as calories in a dessert.
MyFitnessPal may just be the robust tool you need, but make sure to sample it first to see if it suits your taste.
Pros
Massive Food Library. An edible encyclopedia at your fingertips. MyFitnessPal is like a library of edibles; odds are, if you can eat it, you can track it.
Fitness Integration. Sync it with various fitness apps. Syncing with other apps like a digital handshake.
Supportive Community. Because every hero needs a cheering squad. Share, care, and cheer with fellow fitness enthusiasts.
Customized Goals. Tailor your fitness journey with specific goals, whether shedding pounds or building muscle.
Cons
Ads in the Free Version. Pop up like unexpected guests at a dinner party.
Overwhelming for Some. It might feel like juggling diet, exercise, etc.
Eat This Much: Virtual Nutritionist Crafting Perfect Meals
Imagine having a personal chef who understands your dietary preferences, health goals, and even your grocery budget. Welcome to "Eat This Much," an app that aims to be just that. Navigating "Eat This Much" is generally smooth. The interface is user-friendly, but some might find certain features a bit underdone.
Those sampling the free version might find their options limited, and the occasional repetition of dishes might lack flavor for some. Your personalized meal-planning adventure could be just a download away.
Pros
Automated Meal Planning. Tell "Eat This Much" about your dietary desires, and it'll whip up meal plans faster than a short-order cook, like having a culinary wizard on speed dial.
Versatile Tracking. Detailed enough to please the most finicky food critic.
Grocery Assistance. Shopping is made easy as if guided by a seasoned store manager.
Recipe Variety. From gourmet feasts to quick snacks, it's like a cookbook in your pocket.
Cons
Limited Free Features. The full-course meal comes at a premium.
Occasional Lack of Variety. Sometimes repeats dishes.
MyNetDiary: Your Digital Dietitian
MyNetDiary is like a personal dietitian sitting at your dining table. It's designed to be your go-to source for all things nutrition, tracking, and health. But does it live up to its appetizing appearance?
It offers a clean and intuitive experience, though some users might find certain features a tad complex, akin to a dish with one too many spices.
MyNetDiary offers a rich, satisfying array of features that can be a boon for anyone looking to navigate the complex world of nutrition. However, the intricacy and cost might make it a less appealing choice for those looking for a simple, budget-friendly solution.
Pros
Robust Food Logging. Like a world tour of edible delights.
Personalized Diet Plans: Personalized, like a meal made just for you. Serve up your goals, and it'll dish out the plans.
Integration with Other Devices: It connects with various gadgets, making it a team player in your health squad.
Exercise Tracking. MyNetDiary can track your moves, almost like a personal fitness coach.
Cons
Complexity for Some. A maze for the uninitiated, like a confusing recipe.
Subscription Cost. Premium features come at a price.
WW: Time-Tested Approach to Modern Wellness
With a name synonymous with weight loss, WW's transformation into a more holistic wellness platform brings a new approach to the proverbial fitness table.
It's a wellness compass designed to guide you through the complexities of health. With a balance of physical, dietary, and mental tools, it's like having a seasoned crew at your disposal. Navigating WW is generally a breeze, but some may find hidden complexities, like unforeseen currents. However, this journey is not without its costs, and the occasional complexity might feel like unexpected turbulence.
Pros
Customized Points Approach. Tailored guidance, totally personalized.
Community Engagement. A virtual crew of like-minded travelers keeps you motivated. Sail together, succeed together.
Holistic Focus. Mind, body, and soul sailing in harmony. Encourages mental well-being, steering the mind as well as the body.
Personalized Points System. WW's points are your currency for wellness, tailored to your body's needs.
Track Food and Exercise. Log meals and workouts – record a journey.
Cons
Subscription Cost: Quality guidance, but at a first-class ticket price.
Occasional Complexity: Sometimes, it feels like navigating through a fog.
Mealime: Simplifying Meals, Amplifying Health
The Mealime app wants to turn your kitchen into a stage and make you the star. This app aims to simplify meal planning, grocery shopping, and cooking by providing tailored recipes that fit your diet and preferences. But does it deserve a standing ovation or just polite applause?
Mealime strives to be your digital chef, and for the most part, it succeeds in setting the culinary stage for a delightful dining experience. Its ability to customize and streamline your food journey makes it a potential star in your app collection.
However, the constraints of the free version might leave some users feeling a bit hungry, and the occasional complexity might require more than a pinch of patience.
Pros
Personalized Meal Plans. Mealime tailors recipes like a custom-made chef's coat.
Streamlined Grocery Lists. It organizes shopping like a pro pantry manager.
Step-by-Step Cooking Guidance. Instructions are clear enough to make a novice feel like a gourmet chef.
Dietary Preference Adaptation. Vegetarian, low-carb, or gluten-free? It caters to all.
Tailored Recipes. Designed for your taste buds, like a personalized tasting menu.
Cons
Limited Free Version. The gourmet experience requires a premium membership.
Occasional Complexity. Some recipes might feel like a culinary obstacle course.
PlateJoy: Experience the Joy
PlateJoy wants to be the navigator in your daily meals. This app combines personalized meal planning with grocery list creation, all in sync with your health goals and dietary preferences.
It's like a culinary conductor, guiding you through the complexities of meal planning, shopping, and dietary diversity, offering a satisfying and harmonious experience. However, the app may hit a few sour notes with its subscription-only access, and some users might find certain features a bit complex.
Pros
Customized Meal Planning. Your preferences and health goals guide PlateJoy's experts.
Integrated Grocery Lists. Synced with local stores, like a seamless food supply chain. Efficiency that resonates well with busy lives.
Diverse Diet Options. From vegan to Paleo, it accommodates various nutritional symphonies.
Health Tracking Integration. Works with fitness trackers.
Highly Personalized Menus. Tailored to taste.
Cons
Subscription-Only Access: No accessible seats.
Occasional Complexity: Sometimes feels like reading without practice.
Yazio: Custom Plans, Fresh Idea Adventure
Yazio aims to be your compass, leading you through calorie counting, macro tracking, and personalized fitness plans. Navigating it is primarily a smooth trek, though some might find a few trails less well-marked, leading to occasional confusion.
Its comprehensive approach and personalized touch successfully plotted a course many explorers will find invigorating. However, those looking for a free trek might find the path limited.
Pros
Personalized Fitness Plans. Custom trails to suit your fitness level and goals.
Health and Body Stats. A dashboard that reflects your progress, like checkpoints along the way.
Integration with Other Devices. Connecting with various fitness gadgets for a unified exploration.
Comprehensive Nutrition Tracking. A detailed guide through the caloric wilderness.
Cons
Limited Free Version. Some trails are only accessible with a premium guide.
Occasional Complexity. Sometimes feels like navigating without a compass.
Freeletics Nutrition: Good Guide for Every Athlete's Need
Freeletics Nutrition aims to be a personal nutrition coach on your device. By crafting personalized meal plans and adapting to your taste preferences, it's on a mission to sprint you towards your fitness goals. But is it a medalist or just a contender?
Navigating "Freeletics Nutrition" is generally smooth, although some users may trip over occasional usability hurdles. Its adaptive approach, diverse recipes, and unified fitness focus make it a strong contender in the race toward wellness. However, the subscription requirement and occasional complexities might slow down some users.
Pros
Highly Personalized Plans. A diet that evolves with you, like a training regimen.
Wide Range of Recipes. A culinary stadium filled with options.
Integration with Freeletics Training. A combined fitness approach.
Nutrition Tips and Insights: Knowledge like a coach's life talk.
Cons
Subscription Required for Full Access. The finish line might be behind a paywall.
Occasional Usability Issues. Like running through an obstacle course.
Also, read – Sweeten Your Success: Embrace the No Sugar Challenge
Yuka: Scan, Analyze, Eat Healthy
Yuka, just like one of the best free nutrition apps, steps in as your nutrition detective, scanning products and revealing what lies beneath the packaging. It offers a swift and informative approach to uncovering the secrets of supermarket products. Its scanning ability and insightful analysis are like having a seasoned investigator at your side.
The limited database in some regions and occasional inaccuracies might leave some cases unresolved.
Pros
Product Scanning. A quick scan deciphers the product's nutritional value.
Nutrition and Ingredient Analysis. A detailed briefing on what's inside.
Alternative Suggestions. Yuka suggests a better option if a product is guilty of poor nutrition.
User-Friendly Interface. Easy to use, like a well-written detective's notebook.
Cons
Limited Database in Some Regions: Some mysteries remain unsolved.
Occasional Inaccuracy: Sometimes leads you down the wrong.
NuMi: Nurturing Your Nutritional Needs
"NuMi" presents itself as the top of nutrition, a blend of meal tracking, personalized plans, and wellness support. But does it conduct a captivating performance or lose the rhythm?
It's a composition that many will find pleasing to the palate and beneficial for the body. However, the subscription requirement for specific features and occasional interface issues might strike a discordant chord with some users.
Pros
Personalized Meal Planning. Tailored compositions to suit your taste and goals.
Smart Tracking Tools. An outfit of trackers for calories, exercise, and more.
Integration with Nutrisystem. Combine with an established weight loss program.
Community Support. A choir of fellow users to uplift and inspire.
Cons
Subscription Tied to Nutrisystem. Some features might play behind a paywall.
Occasional User Interface Issues. Sometimes hits a flat note.
To Sum Up
In this comprehensive celestial survey of the 15 best fitness and nutrition apps, we've charted a course through the nebulae of nutrients, the black holes of bad habits, and the supernovas of superfoods. With its unique constellation of features, each app gleams with potential, waiting to become a part of your daily life, transforming abstract nutritional data into a tangible roadmap.
Strap in, power up, and let these apps pilot you through the fascinating nutrition universe toward a future of vitality and vigor. The way of wellness awaits you; make the most of your explorations!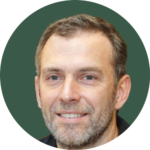 William is from Canada, he is passionate nutrition & wellness writer. William understands that the topic of wellness is still not well understood, so his goal is to enlighten and teach people how to live healthier and happier in their bodies.