Lasta Vs. Lose It Review
Lose It App
Lose It app is one of the top weight loss apps on the market, with 112,754,632 total pounds lost by its members. The weight loss app has been listed on People and Women's Health and gained a massive social media following with over 170,000 likes on Facebook.
The headquarters is located in Boston, Massachusetts. Teague started losing weight because he was looking for an easy way to help people achieve their health and weight loss goals by tracking meals and calories throughout the day.
Now that he has learned the basics of this meal-tracking app let's take a look at some of the highlights of choosing to Lose It app as his dinner companion.
Highlights:
An easy-to-use app to track weight loss and calories/meals
Lose It Basic is completely free to download
Lose It Premium costs $3 per month and offers even more community monitoring and support tools
Intermittent fasting tracker
The smart camera feature scans food barcodes to add to your daily food log
Inexpensive compared to other weight loss programs like WW or Noom
Helpful guides on the Lose It website
The website shares weight loss success stories from other users.
Lose It Premium syncs with other health-related apps to get an overview of your goals
Lose It App Review
Losing weight can be confusing, and many trends in the diet world have been over the years. One successful method many people use includes tracking meals and calories in one place to be accountable for your goals. This is precisely what the Lose It app does. There are two different versions available for download.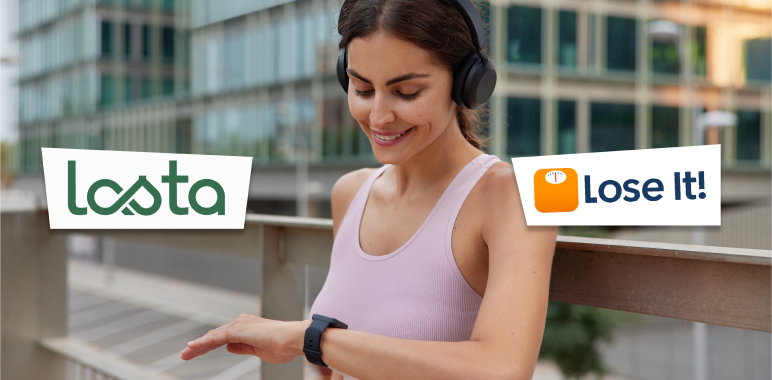 Lose It Basic Review
Want to get a taste of the Lose It app and see what it is all about without opening your wallet? Lose It Basic Edition is free to download on Apple and Android devices. It has some effective properties for keeping track of meals and calories throughout the day.
With the Lose It Basic app, you can enter vital information, such as your weight and various health or weight loss goals. It will help you keep track of the calories from your meals and the calories burned during exercise.
For those who eat on the go or grab something from the store that has a barcode, Lose It Basic also has a barcode scanner. This is a great way to simplify quick snack registration. It is also an app for intermittent fasting.
You can also experience a sense of community with Lose It Basic, as you can access their Facebook and Twitter communities. This can be helpful for people who like to connect with other users and hear about their weight loss journeys. Lose It Basic Edition is free and available for download to your electronic device.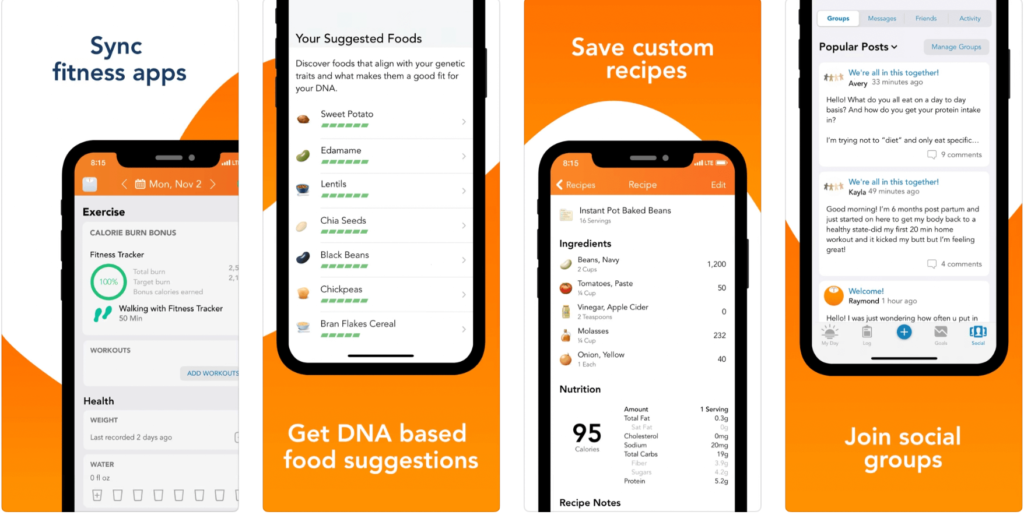 Lose It Premium Review
The Lose It Premium version of the slimming app has all the same features as Lose It Basic but with additional features. Lose It Premium has a water tracker. The app can even send you reminders if you don't meet your hydration goal for the day.
With its meal and calorie tracking, Lose It Premium has an algorithm that will alert you to any essential patterns that appear. This can be a beneficial insight into your eating habits and weight loss goals.
Lose It Premium also has the functionality to connect to other health-related apps. If you want to connect it with Apple Health or Fitbit, this is an option with Lose It Premium. The app's premium version also has a space to write your thoughts and another with access to many healthy recipes. You can even receive a weekly report by email that breaks down your journey towards your weight loss goals and healthy eating. The Lose It Premium app currently costs $ 40 per year, which equates to around $ 3 per month.
Lose It App For iPhone
Lose It calorie-counter app that helps you reach your weight loss goal. Get the app, set your goals, and track food and exercise for weight loss.
Lose It Premium Features

Barcode Scanner – Quickly scan food barcodes or search our database to keep track of the food you've eaten.
Snap It – Record food by simply taking a photo of your food. Tap the camera icon to track food as quickly as taking a picture.
Nutrient Tracking: Track more than just calories, including macros, protein, water, carbs, sugars, body measurements, sleep cycles, and more.
Fitness app syncs: Connect trackers, apps, and devices like Fitbit trackers, Misfit trackers, Fitbit scales, Garmin trackers, Withings scales, Google Fit, Healthkit, and more.
Flexible budgets – Schedule high and low days to make your plan fit your lifestyle.
Meal Planning & Goals – Meal Goals help you calculate suggested calories per meal based on your goal, while Meal Planning allows you to customize feed and snack names for more accurate records.
To improve the appearance of Lose It! with themes that speak of your personality.
Recipes: Personalize your weight loss journey with the breakfast, lunch, and dinner you create yourself.
Is Lose It app free?
Basic is free, but you can upgrade to Premium to unlock great additional features. Premium members report three times the weight loss of free members. Suppose you purchase a Premium or Boost subscription; the purchase will be charged to your iTunes account. The annual subscription will automatically renew unless auto-renew is turned off at least 24 hours before the end of the subscription period. The automatic renewal of your premium subscription can be turned off or managed in your iTunes settings. Any new free trial is lost after purchase.
Lose it login:
Science-Based CBT Psychology App
Lasta's CBT Psychology app includes:
30-day guided course on CBT and healthy living
Various audio formats with content summaries for the best learning experience
A library with meditation tracks
Resources that encourage people to learn, grow, and succeed
24/7 customer service reachable by email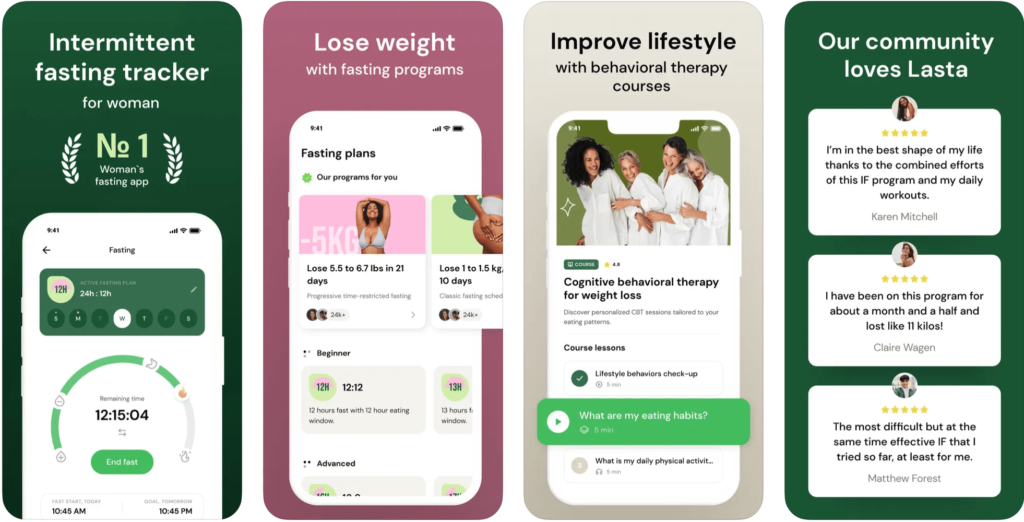 Lasta Weight Loss App with Healthy Approach
Another popular weight loss app is the Lasta app. Users love Lasta for the valuable offscreen tips it provides on weight loss and living a healthy lifestyle. Lasta supports and educates users on three essential components of weight loss that are critical to long-lasting results: intermittent fasting, meal planning, and behavioral psychology.
Are you trying to lead a healthy lifestyle? Looking for an app to guide you and hold you accountable? Now is the time to stop your search because Lasta is for you! Lasta's all-in-one easy-to-use app features weight tracking, blood pressure and cholesterol management, and fitness tracking.
Not only does Lasta serve as a weight loss and health tracker, but it serves as your own wellness assistant by asking you questions about your overall health and providing personalized recommendations to help you stay on top of it.
Personalise Lasta meal plans by your own
Meal planning can be exhausting, but Lasta makes it easy! Lasta's meal planner includes meal plans created by registered dietitians that are seamlessly integrated into the app. Use Lasta to track your meals and make changes to your weight loss goal on the go.
Are you a man searching for a weight loss app that is right for you? Lasta is the best weight loss app for women. With Lasta, take advantage of customizable meal plans to discover which foods are ideal for you and your wellness goals. You can finally take the guesswork out of popular diets like Keto, Paleo, Vegan, etc. Browse the Lasta app's meal app collection and customize them to fit your busy schedule.
Lasta Healthy Quiz
There's more… Lasta helps you determine whether you might have a food addiction, a behavioral disorder that promotes excessive consumption of foods high in fat or sugar. Brain imaging and other scientific research have proven that people with food addiction's brain processes are comparable to those who are addicted to other substances, such as drugs or alcohol.
Instructions: Answer the questions about how you have behaved and felt over the past six months. Please take your time and answer honestly to get the most accurate results.
This online assessment is not a diagnostic tool. Only a qualified medical professional, such as a doctor or mental health professional, can help you determine the best treatment.
Mindful Eating App to Change Your Eating Habits
Mindful eating is the practice of eating slowly, focusing on the eating experience, and being more in tune with your hunger, fullness, and satisfaction cues. Using an app like Lasta is a helpful tool to draw more attention to these aspects of mindful eating in your life.
Many weight loss apps claim to focus on mindful eating, but the best apps are those aimed at making the food experience known by observing the speed you eat and your emotions and decision-making process on food.
Here are tips to help you choose:
Pay attention to apps that involve documenting or tracking what you eat. This process can be problematic for some people, as it can start to feel like a food diary for counting calories.
Some apps claim that they will help you lose weight. If weight loss due to using the app is advertised, it's not mindfulness-based. Mindfulness and mindful eating focus on bringing awareness to the moment and not the future. Since weight loss goals are for the future (and for many people, not helpful or achievable anyway), they don't quite fit the concept of awareness. The same goes for calorie counting. Lasta is different; it is your wholesome assistant in your wellness journey.
Some apps include developer information and "additional support." These are good signs that the app is credible. Having access to more professional help is very important and helpful in your journey.