Find Your One Between 15 Best Calorie Tracker App to Achieve Ideal Forms
Introduction: Check Out Lasta Review of 15 Best Calorie Trackers
In the fast-paced hustle and bustle of our daily lives, staying in tune with our bodies can often feel like an impossible task. As we juggle careers, family, hobbies, and more, understanding our nutritional intake becomes a complex puzzle that's not so easy to solve. That's where the incredible window of calorie trackers comes to the rescue!
Whether you're a fitness enthusiast aiming for peak performance, a busy parent on the go, or just someone seeking a healthier lifestyle, the modern world offers calorie-counting apps to help you. The selection can be overwhelming, from sleek wearables that monitor your every move to intuitive smartphone apps that break down your daily meals. So how do you find the one that's just right for you?
Check out Lasta's latest review of the 15 Best Calorie Trackers, meticulously curated and evaluated to help you unlock the door to a fitter, happier, and more informed you!
| | | | | | |
| --- | --- | --- | --- | --- | --- |
| App | User Interface | Food Database | Customization | Community Support | Price & Subscription |
| Lasta | ★★★★★ | ★★★★★ | ★★★★★ | ★★★★★ | Subscription |
| My Fitness Pal | ★★★★★ | ★★★★★ | ★★★★☆ | ★★★★☆ | Free/Pro |
| Lose It! | ★★★☆☆ | ★★★★☆ | ★★★★☆ | ★★★☆☆ | Free/Pro |
| YAZIO | ★★★★☆ | ★★★☆☆ | ★★★☆☆ | ★★★★☆ | Subscription |
| Cronometer | ★★★★☆ | ★★★★★ | ★★★☆☆ | ★★★☆☆ | Free/Pro |
| Noom | ★★★☆☆ | ★★★☆☆ | ★★★☆☆ | ★★★☆☆ | Subscription |
| Lifesum | ★★★★☆ | ★★★★☆ | ★★★★☆ | ★★★★☆ | Free/Pro |
| MyPlate | ★★★☆☆ | ★★★☆☆ | ★★★☆☆ | ★★☆☆☆ | Subscription |
| FatSecret | ★★★☆☆ | ★★★★☆ | ★★★☆☆ | ★★★☆☆ | Free/Pro |
| Nutritionix Track | ★★★★☆ | ★★★☆☆ | ★★★☆☆ | ★★★☆☆ | Subscription |
| Autopilot Diet Calorie Counter | ★★★☆☆ | ★★★☆☆ | ★★☆☆☆ | ★★☆☆☆ | Subscription |
| My Macros+ | ★★★☆☆ | ★★★☆☆ | ★★★★☆ | ★★★☆☆ | Free/Pro |
| MyNetDiary | ★★★★☆ | ★★★★☆ | ★★★★☆ | ★★★★☆ | Free/Pro |
| Calory | ★★★☆☆ | ★★★☆☆ | ★★★☆☆ | ★★☆☆☆ | Free/Pro |
| NutraCheck | ★★★☆☆ | ★★★☆☆ | ★★★☆☆ | ★★★☆☆ | Subscription |
Top 1. Lasta
Rating: 9.8/10
Award: Best Overall User Experience
Nominations: Best UI Design, Most Accurate Tracking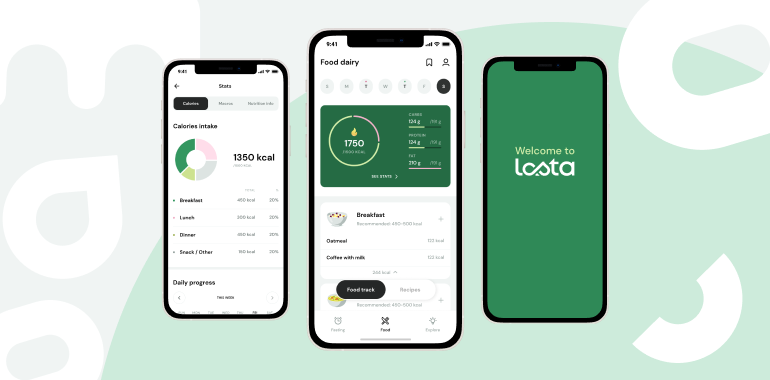 Top 2. My Fitness Pal
Rating: 9.6/10
Award: Most Comprehensive Food Database
Nominations: Best Community Engagement, Excellent Nutritional Insights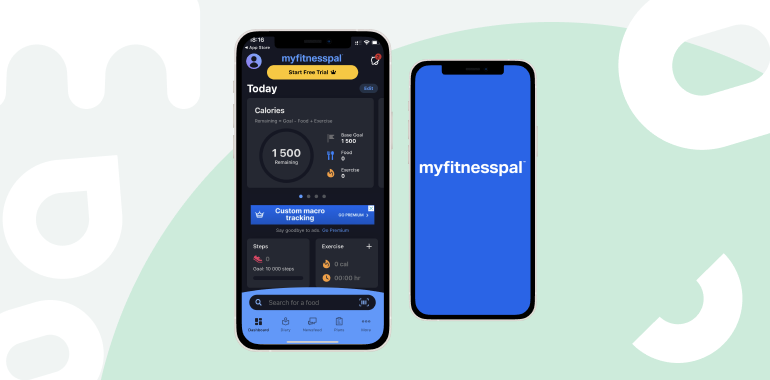 Top 3. Lose It!
Rating: 9.5/10
Award: Most User-Friendly Interface
Nominations: Superior Weight Loss Tool, Best Progress Reports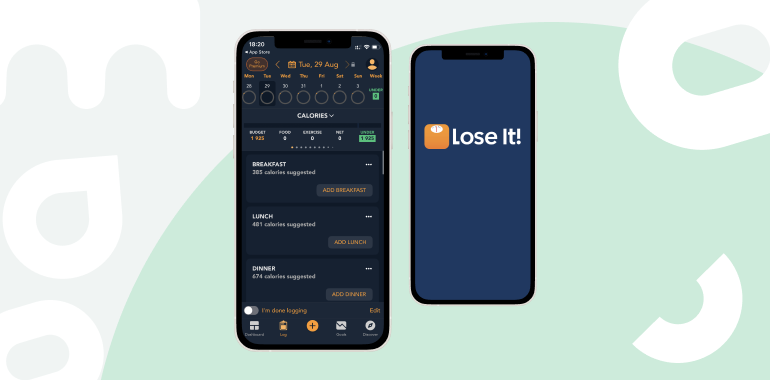 Top 4. YAZIO
Rating: 9.3/10
Award: Best Personalized Plans
Nominations: Most Innovative Features, Excellent Customer Support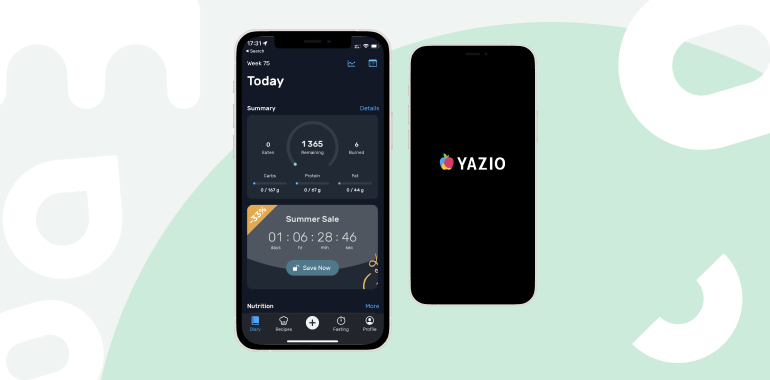 Top 5. Cronometer
Rating: 9.2/10
Award: Best Nutrient Tracking
Nominations: Accurate Micronutrient Analysis, High User Satisfaction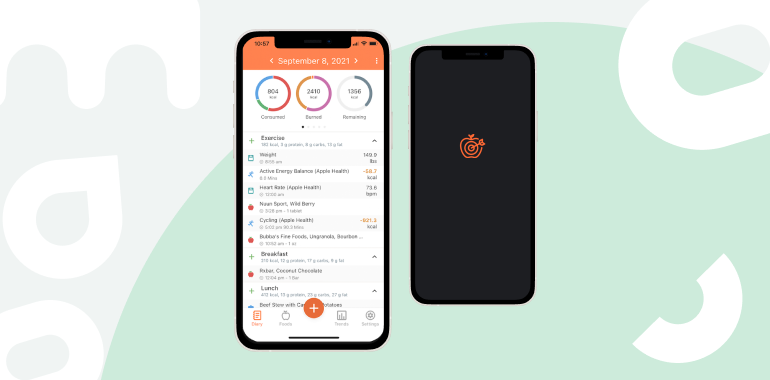 Top 6. Noom
Rating: 9.1/10
Award: Best Psychological Approach
Nominations: Unique Learning Experiences, Outstanding Behavioral Analysis
Top 7. Lifesum
Rating: 9.0/10
Award: Best Diet Recommendations
Nominations: Top Personalized Coaching, High User Engagement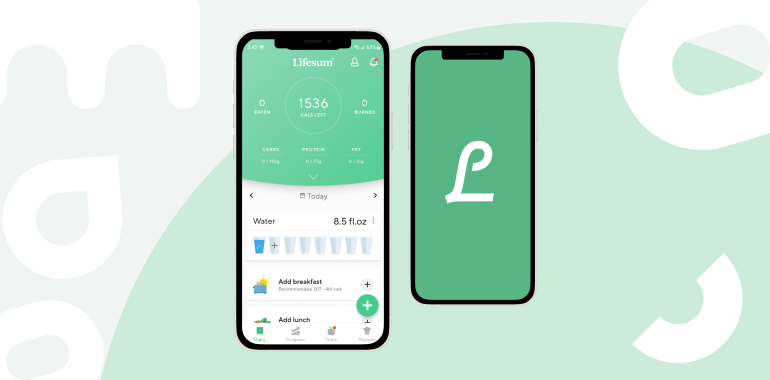 Top 8. MyPlate
Rating: 8.9/10
Award: Best Free Option
Nominations: Quality Food Database, Effective Calorie Tracking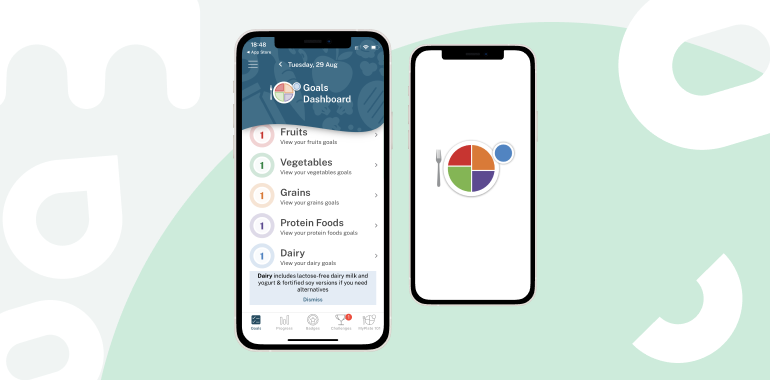 Top 9. FatSecret
Rating: 8.7/10
Award: Best Community Support
Nominations: Strong Barcode Scanning, User-Centered Design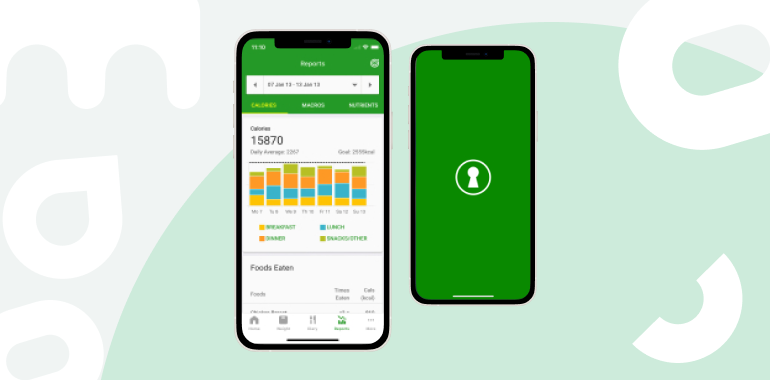 Top 10. Nutritionix Track
Rating: 8.6/10
Award: Best for Fitness Enthusiasts
Nominations: Comprehensive Exercise Tracking, Strong Integration Capabilities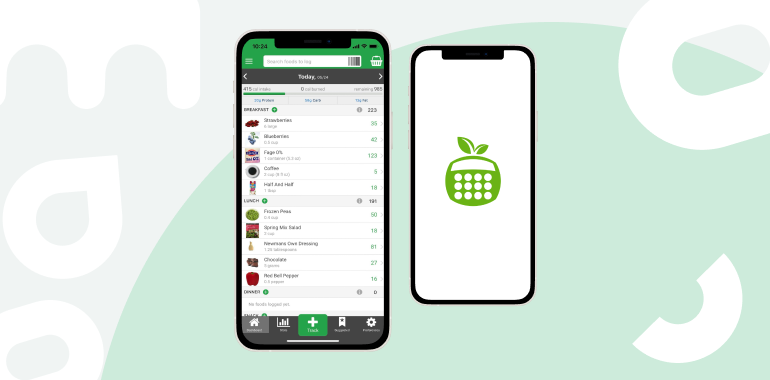 Top 11. Autopilot Diet Calorie Counter
Rating: 8.4/10
Award: Most Innovative Automation Features
Nominations: Hassle-Free Tracking, Great for Beginners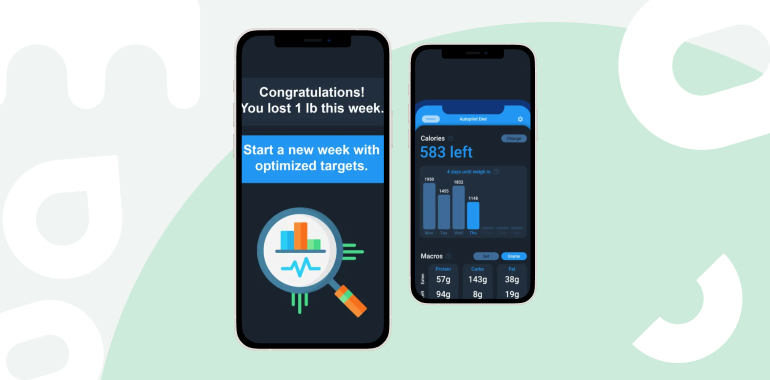 Top 12. My Macros+
Rating: 8.3/10
Award: Best for Bodybuilders
Nominations: Precise Macro Tracking, Strong Customization Options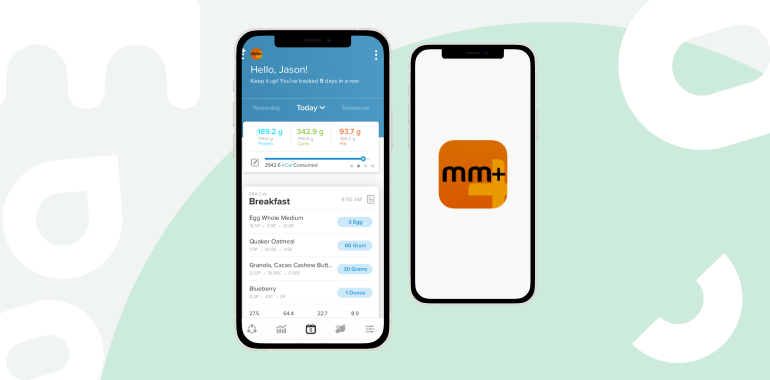 Top 13. MyNetDiary
Rating: 8.1/10
Award: Best for Family Nutrition
Nominations: User-Friendly Design, Quality Health Insights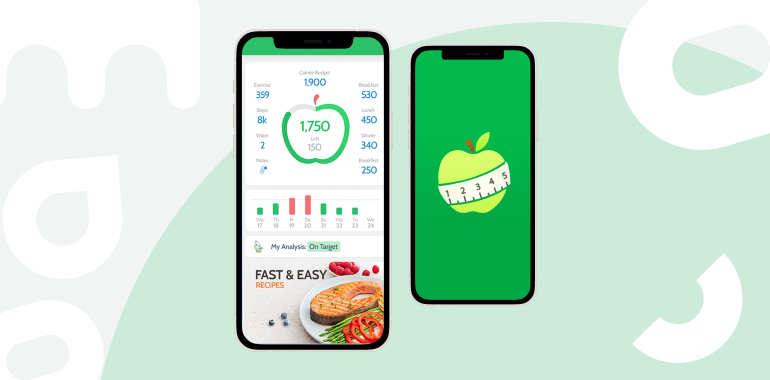 Top 14. Calory
Rating: 7.9/10
Award: Simplicity Award
Nominations: Fast Logging, Minimalistic Interface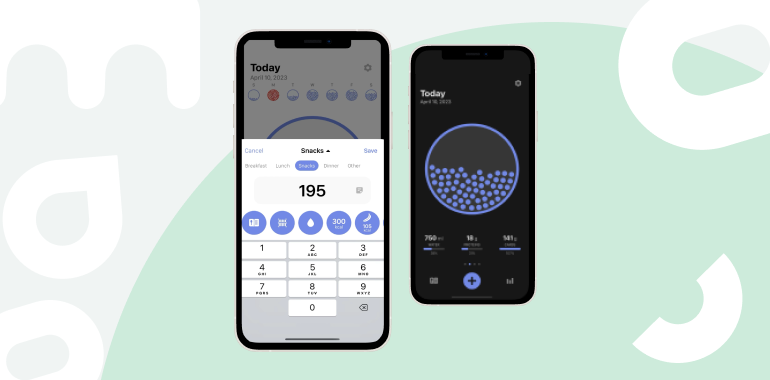 Top 15. NutraCheck
Rating: 7.7/10
Award: Best for UK Food Database
Nominations: Reliable Tracking Features, Solid Customer Support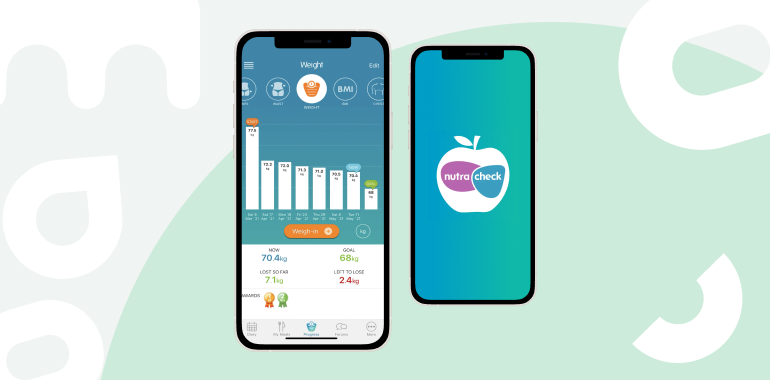 Calorie Tracker App: Your Gateway to Achieving Perfect Shape
With obesity becoming a major concern, the need for real-time monitoring of food consumption has led to the development of advanced applications that are user-friendly and easily accessible.
These applications have shown positive results in influencing people's dietary habits. Information on calories, nutrients, and exercise enables users to make informed decisions, aligning their lifestyle with fitness goals.
They have also proven to be indispensable in sports and professional training. Elite athletes use them to ensure they are consuming the right balance of nutrients to enhance performance. This aspect of the technology was highlighted in a report by the American College of Sports Medicine, emphasizing the app's effectiveness in achieving optimal fitness levels.
Nutrition Tracker is More than Just Calories – Understanding What Fuels You
Nutrition tracker tools have evolved into sophisticated systems that offer a complete understanding of what fuels our bodies, aiding in the pursuit of optimal health and peak performance.
The traditional notion of calorie counting has been vastly expanded upon, and modern nutrition Trackers now include detailed insights into macronutrients (proteins, fats, carbohydrates) and micronutrients (vitamins and minerals). This expansive view offers a more nuanced perspective of nutritional needs, helping users to make more informed choices.
What's the Best Way to Track My Calories for Faster Results?
First and foremost, knowing your daily caloric needs is key. Various factors, including age, weight, height, gender, and activity level, influence the number of calories you need to maintain, lose, or gain weight. There are many online calculators available that can provide an estimate tailored to your situation.
Sometimes, tracking calories can be a simple numerical game. Focusing on the quality of your food, understanding portion sizes, and listening to your body's hunger cues can be an effective way to manage your calorie intake.
Apps allow you to scan barcodes, search extensive food databases, and even track your exercise. These apps provide detailed breakdowns of your macronutrients, giving you greater insights into your eating habits. They've been shown to significantly aid in weight loss and help foster a deeper understanding of nutrition.
Also, read – Get One of The 12 Best Intermittent Fasting App Today To Lose Weight Easily!
Using an Online Food Tracker to Monitor Your Diet – What Are the Benefits?
If you're a foodie with an eye for health, or perhaps someone aiming to revamp your eating habits, you've likely stumbled upon a hidden treasure: online food trackers.
Say Hello to Personalization
Do you have a soft spot for avocados or a weakness for chocolate cake? An online calorie calculator app knows it all! You can enter your dietary preferences, restrictions, and goals with personalized settings. Whether vegan, gluten-free, or just reducing sugar, your online food tracker is like your digital nutritionist, serving good meal ideas and recipes.
Nutrition at Your Fingertips
Balancing proteins, carbs, and fats might seem like a daunting algebra problem, but fear not! Online food trackers turn this complex task into a piece of cake (a fat-free one, of course!). With a colorful and interactive dashboard, you can see your daily nutrient intake at a glance.
Tracking Progress with a Smile
Monitor your progress by setting goals and achieving milestones. Watch your virtual garden grow with each healthy choice, or earn badges for meeting your targets. Who knew that turning health tracking into a game could be so satisfying?
Save Time, Savor Life
With quick barcode scanning and an extensive food database, you no longer have to squint at food labels or spend hours planning meals. Your online macro tracker app streamlines it all, leaving you more time to enjoy life and savor the flavors.
Adventure with Community Support
Are you feeling lost in the supermarket aisle? Join a community of fellow food trackers! Share recipes, seek advice, or celebrate successes. It's a world where encouragement comes with a side of inspiration.
Knowledge is Delicious Power
From understanding portion sizes to discovering new foods that align with your diet, an online food tracker educates you in an engaging and user-friendly way.
Sustainability and Mindfulness
Many food trackers provide insights into the environmental impact of your food choices and encourage mindful eating. It's a beautiful way of connecting with the planet while nurturing yourself.
Also, read – The Mind-Body Connection: How Your Emotions Affect Your Health
What Is the Best Calorie Tracker App – Comparative Analysis of 15 Top Apps
Navigating the bustling digital supermarket of health and fitness apps can feel a bit like wandering through an endless maze of pixels and promises. In an era where our daily lives are intertwined with smartphones, many of us have made a pact with technology to get fit, eat better, and live healthier.
The tools for transformation are at our fingertips, but the question remains: which one to pick?
Calorie tracker apps are like digital dietitians, curating our culinary choices, helping us discover where those sneaky extra calories hide, and guiding us on the path to our wellness goals. Whether you're a health-conscious homemaker, a gym-going gadget-lover, or simply someone trying to make sense of the nutritional numbers, there's an app for you.
Ready to meet the contenders? Let's unveil the best of the best and find the calorie tracker app that's tailored to suit your taste!
Top 1. Lasta App: Find New You Quickly
Lasta app is like having a personal nutritionist right at your fingertips. The app is visually appealing, with intuitive navigation that makes it easy to find what you're looking for. Add your meals, and the app does the rest!
With a food database you can easily find the nutritional information of almost any food item. Integration with various fitness trackers also gives a holistic view of your daily activity. Lasta provides robust support with community forums and direct assistance. Its community feels like a fitness family!
Strengths
User-friendly Design. Even your grandma could navigate this app! It's designed with ease-of-use in mind, making calorie tracking a breeze for all ages.
Extensive Food Database. If you can eat it, Lasta can track it. This extensive database helps ensure accuracy in calorie counting.
Motivational Tools. Featuring customizable goals and progress charts, Lasta isn't just tracking calories, it's building healthier habits.
Weaknesses
Premium Features Behind a Paywall. Lasta offers plenty of tools, but they comes at a cost, hiding behind a premium subscription.
Top 2. My Fitness Pal: Your Fitness Companion
My Fitness Pal is a standout, providing a comprehensive approach to weight loss, nutrition tracking, and exercise monitoring. While comprehensive, some users may feel like they are navigating a digital labyrinth.
Everything can be monitored from the food you eat to the miles you run. Integration with other apps allows for a cohesive view of your health.
Strengths
Gargantuan Food Database. With a library that rivals ancient scholars, My Fitness Pal offers access to over 11 million foods.
Integration with Other Fitness Apps. Collaborating like a well-coordinated dance troupe, My Fitness Pal integrates with various fitness devices and apps, creating an all-in-one health platform.
Customized Goals and Reports. Tailoring your goals is as easy as fitting into your old jeans after using My Fitness Pal for six months!
Weaknesses
Advertisements in the Free Version. The free version has ads, which little digital mosquitoes buzzing around.
User Interface Complexity. Interface can feel as complex as a yoga pose you're trying for the first time.
Top 3. Lose It!: Take Control and 'Lose It!'
In the sea of digital health tools, Lose It! stands out like a lighthouse guiding ships safely to shore. The app's interface is easy to follow and pleasing to the eye. Some may find the free version's limitations a bit like a roadblock, but upgrading unlocks the highway to health.
Its personalized approach acts like a digital concierge for your health, crafting a weight loss plan just for you.
Strengths
Snap It Feature. No need for typing; snap a photo and log it! It's like Instagram for your meals, but with calorie counts!
Tailored Weight Loss Plan. Customize your journey as if you had a personal tailor for your diet.
Community Support. Lose It! offers groups and forums for motivation and connection.
Weaknesses
Limited Features in Free Version. The free version is like a teaser trailer; it's engaging but leaves you wanting more.
Occasional Inaccuracies in Database. While vast, the food database sometimes dances to its own tune, with inaccuracies in some entries.
Also, read – Lasta Vs. Lose It Review

Top 4. YAZIO: Integrate Calorie Control Safely
In the bustling marketplace of health and fitness apps, YAZIO holds a distinguished place, acting as a one of the best macro tracking app to better health. Simple, intuitive, and visually pleasing, it makes tracking daily activities feel less like a chore and more like a leisurely stroll.
The app's ability to tailor dietary and exercise plans to individual needs is its star feature. YAZIO considers your preferences, goals, and health stats. It even includes recipe suggestions. With articles, tutorials, and a helpful support team, YAZIO ensures that you're never stranded on the side of the road.
Strengths
Personalized Plans. YAZIO offers customization that fitting like a glove, but for your diet.
Intuitive User Interface. The design as emphasizing the app's user-friendliness.
Integrated Exercise Tracking: With YAZIO, your diet and exercise are like two friends on a road trip, always together. It's a complete package.
Weaknesses
Occasional Glitches. Some users have reported bugs.
Some Features Behind a Paywall. While the app offers much for free, the premium version unlocks the scenic route.
Also, read – Lasta vs. Yazio Review: What to Choose for Long-term Weight Loss
Top 5. Cronometer: Track Every Bite
Cronometer is like a seasoned guide, leading you through the wilderness of vitamins, minerals, and macros. While packed with data, Cronometer's interface can be both a treasure trove and a maze. It's feature-rich but may require a learning curve, like mastering a challenging hiking trail.
Cronometer is not just about calories; it's about understanding the nutritional content of what you consume. It breaks down your diet into micronutrients.
Strengths
Detailed Nutrient Tracking. Cronometer is like a magnifying glass for your diet. It sees the micronutrients others often miss.
Integration with Fitness Devices. Syncing with a range of fitness trackers, Cronometer talks to your devices like an old friend.
Evidence-Based Information. Science and Cronometer walk hand in hand. It's like having a nutrition scientist in your pocket.
Weaknesses
Complex Interface for Beginners. For some, Cronometer's detailed approach may feel like an overgrown jungle path.
Some Premium Features Essential. It's worth the upgrade, but there's a toll on the road.
Top 6. Noom: Beyond Calories to Nutrient-Rich Living
Noom emerges as a friendly neighbor, ready to guide you on a transformative journey. With a blend of behavioral insights and human coaching, Noom aims to change not just what's on your plate, but how you think about it.
With daily tasks and insights, using Noom is like following a well-crafted recipe. Beyond mere calorie counting, it offers behavioral lessons and quizzes to educate users about their habits. With human coaches and community groups, support in Noom is always a door-knock away.
Strengths
Psychology-Driven Approach. Noom's like a psychology class tailored to your waistline. It's not just about eating less but eating smarter.
Personal Coaching. With Noom, it's like having a personal trainer in your pocket.
Community Engagement. The Noom community is as bustling and supportive as a neighborhood block party.
Weaknesses
Subscription Cost. Noom's guidance doesn't come for free.
Not Suitable for All Diets. Like a local diner with a limited menu, Noom may not cater to all dietary needs.
Also, read – Lasta Vs. Noom Review: Navigate the best choice for you!
Top 7. Lifesum: Harmonizing Between Diet and Calories
Lifesum stands out as a tailor, meticulously crafting plans to fit the unique shape of each individual's life. It's not about squeezing into a one-size-fits-all approach; it's about finding the right fit for you.
Lifesum offers features like diet plans, recipe ideas, and macronutrient tracking. It's like having a personal stylist for your diet, curating the best looks (or in this case, meals) for you. With forums and a responsive support team, Lifesum ensures you're never left alone in the fitting room.
Strengths
Customized Meal Plans. With Lifesum, you're not just choosing off the rack. It tailors your diet to your tastes.
Extensive Food Database. The pantry is never bare with Lifesum.
Beautiful and Intuitive Design. It's a fashion-forward interface that's runway-ready.
Weaknesses
Premium Features a Must for Full Experience. Some of Lifesum's best garments are behind a velvet rope.
Some Inaccuracy in Food Logging. Like a stitch out of place, some users have noticed inconsistencies.
Top 8. MyPlate: Serving Up Health
Imagine inviting a dietitian to dinner, someone who helps you choose, measure, and savor your meals. That's MyPlate in the palm of your hand. With forums, challenges, and a responsive support team, MyPlate ensures you never dine alone.
MyPlate's design is clean and approachable. The information is visually appealing, making the app accessible even for those new to the culinary arts of nutrition. It emphasizes a balanced diet, reflecting the USDA's dietary guidelines.
Strengths
User-Friendly Interface. MyPlate serves your info on a neat, easy-to-read platter.
Government-Backed Guidelines. It follows USDA guidelines like a gourmet recipe.
Weaknesses
Limited Food Database: Sometimes, MyPlate's menu feels restricted.
Lack of Customization. The app sometimes sticks too rigidly to the daily special.
Top 9. FatSecret: Unlock the Secret to Weight Management
FatSecret offers a variety of features that aim to help users crack the code of their personal nutrition and exercise needs. Its interface may seem like an ancient scroll at first glance, but once unraveled, it provides a wealth of information. Navigation can be a treasure hunt, but the treasures are worth the discovery.
With features like a diet calendar, exercise log, and journal, FatSecret offers an all-in-one treasure chest for wellness seekers.
Strengths
Comprehensive Food Database. FatSecret's food library is like an encyclopedia of edibles. It's a culinary atlas in your pocket.
Community Interaction. It offers forums, challenges, and more, creating a thriving community.
Integration with Other Apps. FatSecret plays well with others.
Weaknesses
Outdated User Interface. FatSecret's appearance can be deceiving. It's like a relic in a modern world.
Some Inaccuracy in Food Logging. Accuracy with FatSecret can sometimes be a riddle.
Top 10. Nutritionix Track: Stay on Permanent Track
Nutritionix Track acts as a personal guide. This calorie tracker to lose weight provides direction and support for those undertaking on their journey toward better health. While visually engaging, the interface may appear like a complex roadmap at first glance. But, much like a scenic drive, the learning curve becomes part of the journey.
With features like restaurant logging, exercise tracking, and voice command, Nutritionix Track offers a full-spectrum travel guide to wellness.
Strengths
A Vast Library of Foods. It's like an encyclopedia of eatables.
Voice Logging Feature. Speak, and it listens! It's like having a conversation with your dietitian.
Integration with Wearable Devices. It plays well with your favorite gadgets.
Weaknesses
Complex Interface for New Users. It's a map that might need deciphering. ANew explorers may need a guidebook.
Subscription Required for Full Features. The best trails are behind a paywall.
Top 11. Autopilot Diet Calorie Counter: Set Your Diet on Autopilot
The Autopilot Diet wants to be that navigation tool, steering you down the road to better health and nutrition. With a dashboard designed for ease and clarity, Autopilot Diet makes navigating your dietary journey as simple as following traffic signs.
Automated meal planning, tailored advice, and seamless integration with other apps make it's a feature-rich, and so that one of the best food tracking app for your health journey.
Though lacking in community features, the support team is as responsive as roadside assistance, ready to tow you out of any dietary ditch.
Strengths
Automated Meal Planning. It's cruise control for your diet. Just set your destination and go.
Integration with Popular Fitness Apps. It's a friendly carpool companion. Connects with your other fitness apps.
AI-Powered Advice. Like having a GPS for your nutrition. It's Siri for your dietary needs.
Weaknesses
Subscription for Advanced Features. Expect to pay a fare for the full journey.
Lack of Community Interaction. A solo drive without much scenery.
Top 12. My Macros+: Balance Your Calories
My Macros+ stands out like a seasoned chef in a fast-food joint. It's not only a matter of calorie counting but also comprehending the proteins, fats, and carbohydrates that constitute those calories.
With features like barcode scanning, meal sharing, and macro coaching, My Macros+ offers a full plate of functionalities. Active forums, expert advice, and responsive support make it feel like a community potluck.
Strengths
Customizable Diet Plans. It's so flexible and personalized wellness app.
Extensive Food Database. It's like a library filled with cookbooks.
Integration with Wearable Devices. It's like having a digital dietitian on your wrist.
Weaknesses
User Interface Learning Curve. A tad complex for kitchen novices.
Premium Features behind Subscription: The full course comes with a full bill.
Top 13. MyNetDiary: Your Nutritional Diary in Your Pocket
MyNetDiary sails as a flagship, guiding users through the turbulent waves of calories, macros, and exercises.
It's a pleasure one through daily logging, goal tracking, and personalized insights. With features like exercise tracking, macro breakdowns, and community support, MyNetDiary offers a full deck of functionality. Active forums and expert insights make for better efect.
Strengths
Intuitive Interface. As friendly as possible.
Broad Food Database. It's an abundant ocean of culinary choices.
Personalized Diet Plans. Tailored like your personal compass to wellness.
Weaknesses
Occasional Inaccuracies in Food Logging. There might be slight detours.
Subscription Model for Full Access. The full cruise costs a ticket. All aboard, but only with a premium pass.
Top 14. Calory: The Minimalist Calorie Tracking Manager
Calory serves a refreshing dish. Simple, sleek, and straightforward, it's like a light, delicious appetizer in a buffet of hefty entrees. Its design is clean, modern, and uncluttered, much like a minimalist chef's table. The functionality focuses on ease of use, making daily logging as simple as a basic recipe.
Calory shines with its quick entry system and focused approach. A refreshing gulp in the food diary apps arena. Though limited in community features, the responsive support feels like a friendly waiter at a local bistro.
Strengths
Simplicity and Ease of Use. A user-friendly recipe in a complex culinary world.
Quick Entry and Food Logging. Faster than making instant noodles. Calorie tracking at the speed of hunger!
Attractive Visual Design. A visual treat for the eyes. It's like fine dining in app form.
Weaknesses
Limited Food Database: Like a menu with only a few dishes. Choices are limited, like a diet menu.
Lacks In-Depth Nutritional Analysis. Not a full course meal.
Top 15. NutraCheck: Nutritional Partner for Healthy Living
NutraCheck aims to be your personal health assistant. With features designed to manage not only your diet but also your overall well-being, it's like having a nutritionist, a coach, and a cheerleader all in one app.
NutraCheck's design is akin to a fully stocked kitchen, offering a plethora of tools that might be overwhelming to a culinary novice. However, seasoned health enthusiasts will enjoy the spread.
From barcode scanning to personalized diet advice, NutraCheck serves a full-course meal of functionalities. And with active forums, expert advice, and responsive support, it's a super health coach.
Strengths
Extensive Food Database. As abundant as a farmer's market. A digital pantry filled to the brim.
Integration with Various Diet Plans. Adaptable like a culinary chameleon.
Community Support and Forums. It's like a coffee chat with fellow fitness folks.
Weaknesses
Subscription Required for Full Features. Your wallet might lose weight too.
UI Can Be Overwhelming. Sometimes, too many cooks spoil the broth.
Finally: Which Meal Logging Apps Are Best Suited for You
In the bustling banquet of modern life, where health takes center stage, finding the perfect sous chef in a food tracker journal can make all the difference. We've whetted the digital knife and fork, meticulously dissecting various meal-tracking options.
From the calorie-conscious individual to the full-fledged food enthusiast, there's a digital companion tailored for every palate.
Now, the digital dining table is set, and it's time for you to take your seat, armed with the knowledge that helps you feast on your health goals. Bon appétit!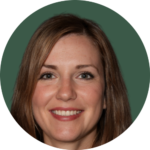 Lilly Jackson is the Fitness coach & Rehabilitator. She is helping women everywhere unlock their full potential in health and fitness! With a Masters's in Medicine and a passion for writing, her calling is to share knowledge with the world.