What makes Lasta so special among other weight loss apps?
Lasta is about transformation growing out of knowledge, self-care, and self-respect. Our purpose is to educate our users and help them develop healthy eating habits.
Starving, exhausting workouts and restrictive diets may present fast results, but only wholesome lifestyle changes can make the transformation long-lasting. Therefore, we focus on delivering nutritional & psychological knowledge and clearing the process out for our users. Lasta makes you understand what is going on with your body, why, what result should you expect, and when.
As weight loss progress is not a one-day journey and has its stepbacks and pitfalls, hatred and self-loathing are only sabotaging the progress you made. It is important to see your body as your alias, not your enemy.
Thus, we teach accepting the challenge to live a healthier and happier life in a balanced relationship with their minds and bodies. We emphasize the importance of your body image, self-care, a positive attitude to your body, and defeating eating disorders during the weight loss journey.
What Lasta is made up from?
Lasta has three components that will help you achieve your ideal body: an intermittent fasting technique, an individually planned healthy diet, and a cognitive-behavioral treatment guide.
Lasta offers you a smooth and flexible approach, focusing on appreciating your progress and building your unique path. No pressure, no stress, no comparing. Instead, Lasta gives you support, guidance, and scientifically proven weight loss techniques.
Let's take a closer look at our main directions:
Intermittent fasting. With intermittent fasting, you limit your calorie intake and create a calorie intake deficit to make your body use body fat as fuel.
Healthy mindful diet. We provide our users with balanced and adjusted to users' preferences meal plans are calculated to fill your body with necessary nutrients with the minimum calories.
Cognitive-behavioral therapy. We aim to not only teach you to eat healthily but also change your attitude to food, help you to get over harmful habits and eating disorders.
What features does Lasta have?
Lasta is one mind & body wellness app. We have literally everything you need to carve your dream body out healthily. Lasta app offers you the guidance to follow and space to log your meals, track your daily physical activity, water intake, your mood, and your weight loss progress. You can have it all gathered in one app and see all the details of your progress in one app.
In particular, the features we offer are:

Our meal plans are created by nutritionists and have the proper elemental balance for your body. Your meal plan is on the screen right next to the fasting tracker – scroll to see your weekly menu. When you tap on a dish, you'll get complete recipes including the ingredients and cooking procedure. If you don't like a meal for any reason, you can substitute another with the same nutritional value.
Progress tracking and logging
You can find your fasting, weight, water tracker, mood, and daily steps tracker on your dashboard. At the top, you can indicate your eating and fasting intervals. Scroll down a little to log your water intake, physical activity, and emotional swings.
Everything you need in one app to make the accountancy convenient and easy!
In our app, cognitive-behavioral therapy provides you with practices to help you overcome your concern with weight, food, and calories and instead develop a healthy relationship with food and your body. We have a self-perception psychology guide divided into clear and easily understandable units to help you control your temptations and lead you to ideal mind & body wellbeing.
What is the best way to become a part of Lasta?
Lasta is already available for iPhones, with a web version forthcoming shortly, and an Android version is on the way. You can grab Lasta from the App Store, take a survey to obtain your personalized transformation plan, and get started right now!
Overall, with Lasta, you get constant support, assistance, and inspiration as you work to reduce weight and improve your appearance and health.
Fascinating? That's correct. And that's only the tip of the iceberg. Keep checking our news back for more information!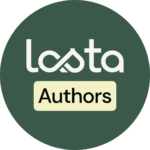 We are an Inspired team of writers who are passionate about writing on the topic of a healthy approach to Nutrition and Wellness. We are guided in our writing by our knowledge and experience as well as open official medical and health sources.