Lasta Android solution
What about the android app?
There are many helpful apps that you can use to support your weight loss goals and most of them are for iPhones only. Discouraging, isn't it? However, no time to despair. If you are an Android user willing to change your life, and become happier and healthier – we have a solution for you. We are thrilled to announce you awesome news: 
Lasta is releasing a weight loss assistant app for Android!
Soon, Lasta weight loss app will be available to download to your mobile device, allowing an easy and quick way to track your eating habits, body image transformation, water intake, mood, and physical activity.
What Lasta features do you get?
Lasta is a very user-friendly app and it's a piece of cake to get used to its interface. Open the app, sign in, and you'll be taken to your dashboard where you will find the following:
Daily stories teaching you to eat mindfully, supporting and motivating you to keep it up;
Meditations to tame your stress and cravings;
Fasting tracker, completely voluntary, no pressure to starve;
Water intake, physical activity, and mood trackers are all available for you to log your progress every day; 
A healthy mindful diet inevitably leads to weight loss.
Apparently, Lasta has it all to help you lose weight effectively and seamlessly.
Lasta long-lasting benefit for you
Not only Lasta for Android will be easy to use, but the benefits of our app assets are supported by scientific evidence.

First and foremost, our mindfully balanced menu is a lifesaver for every weight loss beginner – the personalized meal plan, created by certified nutritionists. A Delicious, healthy menu with easy-to-follow recipes is imminently leading you to lose weight as your body gets what it really needs with 0 extra calories.
Then, intermittent fasting is an experimentally proven dieting mode to lose weight and save your health. You will be offered our fasting tracker, which indicates your hours to eat and abstain from meals in order to limit the calorie intake, help you to lose extra weight, and normalize your inner body processes.
And the last but not least, the cognitive-behavioral therapy guide is online, right in the app. The weight loss psychology knowledge is delivered on comprehensible units, developing your own food-related philosophy. We aim to not only teach you to eat healthily but also change your attitude toward food, and help you to get over harmful habits and eating disorders. 
Bottom line
Self-monitoring promotes weight loss by increasing awareness of your habits and progress. Thus, we gathered these features in one app to keep you steered, motivated, and support toward your weight loss goal.
Lasta team is working hard to make the guidance and progress tracking for your body transformation available from your Android phone.
The app will be waiting for you in Play Store shortly. Meanwhile, you can take a look at the articles about weight loss, wellness, and healthy lifestyle on our website.

Keep an eye out for updates, and see you soon!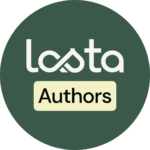 We are an Inspired team of writers who are passionate about writing on the topic of a healthy approach to Nutrition and Wellness. We are guided in our writing by our knowledge and experience as well as open official medical and health sources.