What are the Benefits of Intermittent Fasting?
Intermittent fasting is extremely popular over the past few years because individuals are improving their overall health and losing weight. It is also popular because part of the premise of fasting is that you don't need to count your calories and eliminate some of your favorite foods.
But this has many people wondering: what are the benefits of intermittent fasting?
There are many health benefits to intermittent fasting. This includes:
Loss of body fat (1)
Lowering blood pressure
Lowering cholesterol
Lowering high-density lipoprotein (LDL cholesterol) (1,2)
Decreasing blood sugar levels
Decreasing blood insulin levels (3,4)
Decreasing risk for neurodegenerative diseases such as Alzheimer's disease and Parkinson's disease (5)
Autophagy (seen with prolonged fasting) (6)
Reduce oxidative stress and inflammation (7,8)
Reducing the risk of cancer (9)
Benefits for the brain
Extend lifespan (10,11)
As you can see, there are many benefits to intermittent fasting. Individuals are able to incorporate this dietary pattern and decrease their risk of being overweight and obese and metabolic diseases such as insulin resistance and type 2 diabetes and cardiovascular disease all while reducing inflammation and potentially extending their lifespan.
Unfortunately, to date, most studies have been done on men, meaning there is still a need for scientists and physicians alike to understand how fasting can affect women physiologically. However, based on anecdotal evidence, there appear to be the same benefits of intermittent fasting for women.
References:
1. Moro T, Tinsley G, Bianco A, Marcolin G, Pacelli QF, Battaglia G, Palma A, Gentil P, Neri M, Paoli A. Effects of eight weeks of time-restricted feeding (16/8) on basal metabolism, maximal strength, body composition, inflammation, and cardiovascular risk factors in resistance-trained males. J Transl Med [Internet]. BioMed Central; 2016 [cited 2018 Mar 6];14:290. Available from: http://translational-medicine.biomedcentral.com/articles/10.1186/s12967-016-1044-0
2. Beleslin B, Cirić J, Zarković M, Vujović S, Trbojević B, Drezgić M. The effects of a three-week fasting diet on blood pressure, lipid profile and glucoregulation in extremely obese patients. Srp Arh Celok Lek [Internet]. Srp Arh Celok Lek; 2007 [cited 2021 May 25];135:440–6. Available from: https://pubmed.ncbi.nlm.nih.gov/17929537/
3. Carlson O, Martin B, Stote KS, Golden E, Maudsley S, Najjar SS, Ferrucci L, Ingram DK, Longo DL, Rumpler W V., et al. Impact of reduced meal frequency without caloric restriction on glucose regulation in healthy, normal-weight middle-aged men and women. Metabolism [Internet]. NIH Public Access; 2007 [cited 2021 May 18];56:1729–34. Available from: /pmc/articles/PMC2121099/
4. Stockman MC, Thomas D, Burke J, Apovian CM. Intermittent Fasting: Is the Wait Worth the Weight? Current obesity reports. NIH Public Access; 2018. p. 172–85.

5. Currenti W, Godos J, Castellano S, Caruso G, Ferri R, Caraci F, Grosso G, Galvano F. Association between time restricted feeding and cognitive status in older italian adults. Nutrients [Internet]. MDPI AG; 2021 [cited 2021 Jun 20];13:1–11. Available from: /pmc/articles/PMC7827225/
6. Mattson MP, Longo VD, Harvie M. Impact of intermittent fasting on health and disease processes. Ageing Research Reviews. Elsevier Ireland Ltd; 2017. p. 46–58.
7. Longo VD, Mattson MP. Fasting: Molecular mechanisms and clinical applications. Cell Metabolism. NIH Public Access; 2014. p. 181–92.
8. Ooi TC, Meramat A, Rajab NF, Shahar S, Ismail IS, Azam AA, Sharif R. Intermittent fasting enhanced the cognitive function in older adults with mild cognitive impairment by inducing biochemical and metabolic changes: A 3-year progressive study. Nutrients [Internet]. MDPI AG; 2020 [cited 2021 Jun 19];12:1–20. Available from: /pmc/articles/PMC7551340/
9. Longo VD, Di Tano M, Mattson MP, Guidi N. Intermittent and periodic fasting, longevity and disease. Nat Aging [Internet]. Springer Science and Business Media LLC; 2021 [cited 2021 Jun 2];1:47–59. Available from: https://doi.org/10.1038/s43587-020-00013-3
10. Mattson MP, Moehl K, Ghena N, Schmaedick M, Cheng A. Intermittent metabolic switching, neuroplasticity and brain health. Nature Reviews Neuroscience. Nature Publishing Group; 2018. p. 81–94.
11. Mitchell SJ, Bernier M, Mattison JA, Aon MA, Kaiser TA, Anson RM, Ikeno Y, Anderson RM, Ingram DK, de Cabo R. Daily Fasting Improves Health and Survival in Male Mice Independent of Diet Composition and Calories. Cell Metab [Internet]. Cell Press; 2019 [cited 2021 Jun 2];29:221-228.e3. Available from: /pmc/articles/PMC6326845/
Asked by: Nicole N.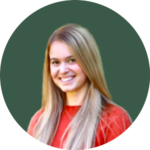 With a Ph.D. in nutritional biology, Dr. Richardson is an expert in the field of nutrition, particularly intermittent fasting. Her dissertation project was an intermittent fasting study in athletes, which is where she gained substantial knowledge on the topic. She has contributed to a number of peer-reviewed articles spanning a wide array of topics and works as a freelance writer trying to make scientific knowledge accessible to the public.