How I Overcame Postpartum Depression and Finally Found My Way to a Healthy Weight
A Mom's Confession
Hey! I'm Janet, I'm a 37-year-old mom of two (6 and 4 y.o.), and I've shed 25 lbs of my baby weight.
Previously, I've been struggling with losing weight a lot, but most importantly my mental health was a mess due to my awful body image.
I reached my goal weight 1 year ago and I'm celebrating my anniversary – I managed to keep the result so far!
Right now, I'm wearing my pre-pregnancy jeans, love how I look in them and am excited to share how I managed to get here.
The Silent Struggle with Unexpected Challenges of Motherhood
But, first thing first, let me tell you the full story.
I got married to the love of my life and we've been trying for a baby for 3 years before I got pregnant with my first boy. As I learned our dreams and prayers came true and we're having a baby, my partner and I decided I'll take a break in my career to give all my attention to our kid till he goes to school or something.
To tell the truth, I was both happy and a bit upset at the same time – I knew, I'd miss my job a lot. I used to have a quite successful career in marketing, which I loved. My team and projects inspired me a lot, and now I know my self-esteem depended a lot on my professional performance and the acknowledgment of my colleagues. I knew I'd miss that, but I couldn't imagine this change to hit me that hard.
I actually gained weight when I had to take care of my babies day and night.
Those sleepless nights made me eat more.
I was exhausted.
I was sorry about how my body changed.
I was ashamed I wasn't really happy enough to be a mother. Or ungrateful.
I was miserable, couldn't help emotional overeating, and I guess some sort of post-partum depression for like 3 years. Since my first boy, I felt better only when I was pregnant for the second time – it was some sort of excuse for everything to me and I just relaxed. Also, when you're pregnant, everyone is so supportive and kind, but once you give birth Ann the attention goes to the baby, and they karen you for simply having needs.
For sure, I tried dieting, but those 1-2 week mono diets or calorie counting didn't get me far. I gained back what I lost pretty soon. 

My Grieving of Pre-Pregnancy Life
But the truth is I just loved my pre-pregnancy shapes, I loved my pre-pregnancy life and now I'm just grieving about my loss. 
Like I felt I lost connection with my besties as I was busy changing diapers ten times a day, breastfeeding, and learning letters.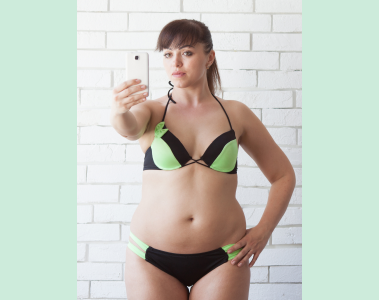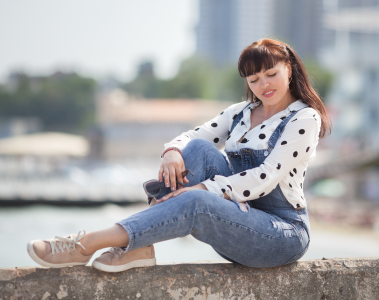 We didn't have our Saturday pilates and coffee, so we would attend religiously to spill the tea, laugh, and relax. Or, well, I didn't have – they would still meet and really try to make it inclusive for my kids, but I knew my little daredevils would be messing and crushing everything around and distracting us. They're kids, and it's okay and now I just leave them home with my partner or babysitter.
The problem was another thing – I started to feel intimidated by my 24/7 stunning girlfriends with shiny hair and flat bellies. I'm not trying to say they had nothing to do but take care of themselves, I'm saying I was jealous. I missed the times when I had more time to put myself together. And with a toddler and a baby, I had no time to even take a shower properly.
The Turning Point: Support from Friends and Intermittent Fasting
Once my besties came to my home with no notice, and told me they weren't happy about my mental health lately.
They sat me down for a very honest talk, I told them everything and we decided to take up a weight management method together.
One of them was practicing intermittent fasting for health for a while and we decided to try it all together.
At first, we followed the same program all together, so that I wouldn't sneak out, but later, when I had my results to motivate me, they just were there to celebrate my progress.
What I love the most about the program I followed is the wholesomeness. Like there was fasting and education on how to fast safely and effectively, what's going on with my body, my mind, my blood, and hormones. There were recipes to follow, food, water, physical activity tracking, and short lessons on everything I wanted to learn about my health, self-care, and nutrition.
I think that the knowledge is the reason I could keep my results – now that I make educated choices and plan the menu for my family way better, even if I have something unhealthy once it does not become a binge, as I don't feel like I ruin it all. I feel I have a versatile system and all that on track.
I've been fasting for the last 2 years or so and this was the best wellness practice I've ever introduced as a habit. Like if you're exhausted today – you do the bare minimum and simply stop eating. If you want to do more, you walk, exercise, cook healthy – but if you don't, that's not the end of the world. If you ate one or a couple of chocolate chip cookies – just get back to your fast and you're good.
I do like this feeling of safety here. My mind is calm, and it no longer pushes me towards soothing it with a sweet treat.
So, I'm me again, and also a calm, and happy mom of two beautiful boys, that's got in my best shape ever and I am going to celebrate it with my friends and family.
If you're a newbie mom overwhelmed with responsibilities and changes – this message is for you: you're going to handle this! Try and find what works for you and don't push yourself too hard, you've just grown a beautiful life inside of your body. You'll get where you want at your pace 😉