Discover What is Lasta: Your Personal Mate to Holistic Wellness 
Imagine an app that cares for your health as much as you do, one that combines new technological advances and scientific research to help you reach your wellness goals. Meet the wellness app by Lasta inc – the app you didn't know you needed until now.
What is the Lasta App?
Lasta is an all-in-one wellness application designed to cater to your unique health and fitness needs.
This user-friendly app, which puts wellness at your fingertips, allows you to:
set health goals,
track your progress,
adapt new lifestyle habits to achieve holistic wellness.
Lasta promotes a healthy lifestyle, offering customizable plans for weight loss, fasting, diet control, and more.
Behind the Scenes: How Does Lasta App Work
Lasta app is intuitive and easy to use, designed with simplicity and user convenience.
1. On signing up, you complete a comprehensive health assessment, giving the app all the necessary details to create your personalized wellness plan.
2. After that, you set your goals: weight loss, fasting, or maintaining a balanced diet. Lasta uses this information to provide a tailored wellness plan, tracking your progress over time and adjusting your plan as necessary.
One of the unique features of Lasta is the community forum, which connects you with other users who share similar wellness goals. You can share tips, and progress, and encourage each other along the way.
Lasta Weight Loss Program
Lasta understands that weight loss is not a one-size-fits-all process. This app tailors your weight loss journey to your unique circumstances, considering your age, gender, current weight, and fitness levels.
Lasta weight loss feature recommends an exercise regimen and a meal plan customized to you.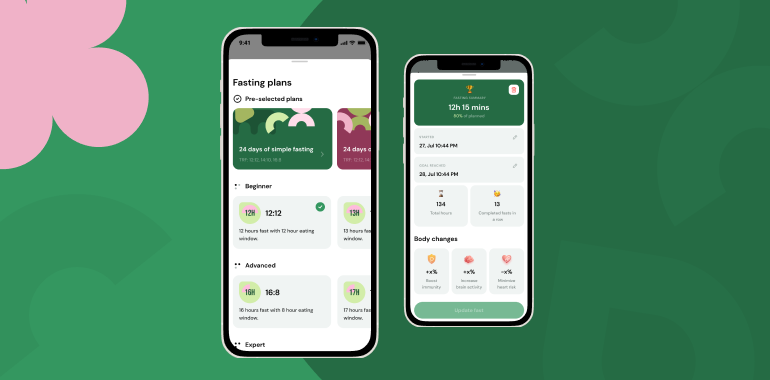 Discover Lasta Diet
Lasta diet feature helps you improve your eating habits by offering personalized meal plans based on your dietary preferences and health goals.
Whether you follow:
vegan
vegetarian
gluten-free
paleo
dash
keto
any other type of diet
The app provides detailed nutritional information for every meal plan and recipe so that you can make informed decisions about your diet.

It also comes with a food diary feature, allowing you to track your daily food intake, making it easier to stick to your diet goals.
Lasta Fasting Plan: Check Out the Variety of Choices
Maybe, it's the general question: what is Lasta fasting? Lasta supports you every step of the way, from beginner to advanced fasting plans.
Novice Approach (12:12, 13:11, 14:10, 15:9)
This isn't a discourse about dietary constraints or meal omission. Instead, it's about interweaving periods of abstaining from food and extending the eating window beyond 8 hours.
It's expansive and pliable, allowing you to craft a nourishment strategy that suits your needs.
Proficient Level (16:8, 17:7, 18:6, 19:5)
Your permission to consume and imbibe in a balanced fashion within the fasting timeframe of 16-19 hours is a given. However, when you end your fast by indulging in a salad anointed with oil and vinegar, you're granted a window of 4-8 hours in which indulgence in sustenance isn't frowned upon.
Master Class (20:4, 21:3, 22:2)
The regimen encapsulates two non-consecutive days of spaced fasting every week. You're free to partake in anything your palate craves for 5–6 days a week. However, opting for a harmonious diet that doesn't overshadow your bodily necessities is recommended.
Lasta Fasting Reviews – User Insights About Transformative Experiences
Lasta offers diverse fasting plans suitable for beginners, intermediate fasters, and seasoned pros alike.
Users rave about the Lasta intermittent fasting reviews ability to:
customize fasting plans
reminders for starting and ending the fast
the extensive library of fasting education
With the Lasta fasting feature, you get expert guidance on the right fasting window for your body type and lifestyle.
Is Lasta App Free – Get the Answer
Lasta fasting app is available for free download on both the Android and Apple app stores, but to access all of the app's features, you need to upgrade to the paid version
But a premium subscription unlocks a wealth of extra features, including personalized weight loss and fasting plans, expert nutritional advice, and a database of healthy recipes.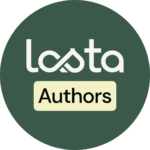 We are an Inspired team of writers who are passionate about writing on the topic of a healthy approach to Nutrition and Wellness. We are guided in our writing by our knowledge and experience as well as open official medical and health sources.