Uncovering Inspiring Weight Loss Success Stories with Lasta's Competition
Take the first step towards achieving your dream body by entering our weight loss Lasta challenge in two weeks, May 1st. We can't wait to hear about all of your hard work, dedication, and progress toward achieving your dream body. Good luck to everyone who enters the contest!
Share Your Story & Inspire Others!
Great! Sharing inspiring success stories can motivate others who are also on their journey toward a healthier lifestyle. Whether it's losing weight, adopting a healthier diet, intermittent fasting results, or starting a fitness routine, every small step towards a healthier life counts.
If you or someone you know has a success story, we'd love to hear it! Tell us about the challenges you faced, the changes you made, and the results you achieved.
Did you have a specific strategy or approach that worked for you? Did you encounter any setbacks along the way, and how did you overcome them?
We're interested in stories from people of all ages, genders, and backgrounds. Whether you've lost 10 or 100 pounds or simply made changes to your lifestyle that have improved your overall health and well-being, we want to celebrate your weight loss results and inspire others to do the same!
Don't Delay – Enter Our Weight Loss Challenge With Prizes! 
Do you have an inspiring weight loss story? We want to hear it! Starting May 1st, in two weeks, we're launching a contest and inviting everyone who has achieved their weight loss goals to share their journey with us.
How Can I Participate?
We've made it super easy for you to enter the contest! All you need to do is share your unique weight-loss success story with us.
You can email it to [email protected] or share it as a post or story on Instagram and tag us so we can see it. Make sure to include any photos or videos that help to illustrate your journey. 
Our team of judges will review all entries and select the top three winners of this weight loss competition!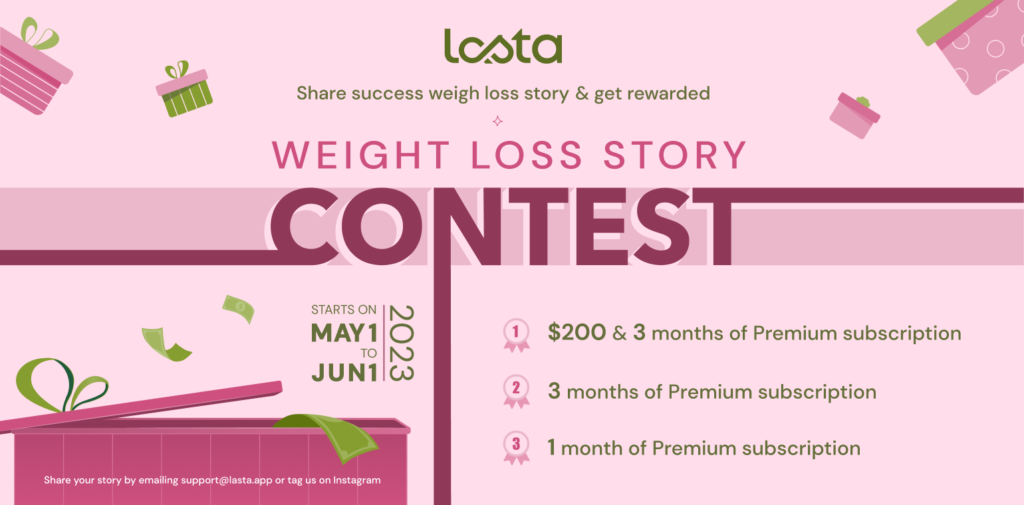 Weight Loss Challenge With Money – Why Not Take Part
Exciting news! We want to make participating in our weight-loss success story contest even more rewarding for you. Not only will you have the chance to inspire others with your story, but we're also giving away some fantastic prizes to our top three winners:

? $200 cash prize & Premium subscription for 3 months
? Premium subscription for 3 months
? Premium subscription for 1 month
But that's not all! By entering the weight loss contest, you'll also have a unique opportunity to be featured on our website and share your success stories with the world. Imagine inspiring others who may be struggling on their weight-loss journey – it's a chance to make a real difference in someone's life!
So what are you waiting for? Submit your weight-loss success story and be in the running to win these fantastic prizes!
Share Your Story, Unlock Health and Wellness!
The last date for submission is 1st June 2023, so make sure you take advantage of this opportunity and send us your story before the deadline.
Note: Feel free to reach out if you need more help or ideas. We're here to assist. 🙂
Best of luck in this amazing weight loss challenge!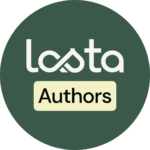 We are an Inspired team of writers who are passionate about writing on the topic of a healthy approach to Nutrition and Wellness. We are guided in our writing by our knowledge and experience as well as open official medical and health sources.