Lasta releases a premium Cognitive Behavioral Therapy course to help improve users' relationship with food
Today, Lasta announced the launch of the cognitive behavioral therapy (CBT) course as one of the new premium features of their mindfulness-oriented weight loss app. This new feature will be available on their app which can be downloaded from both Android and IOS app stores. CBT is a psychological treatment for weight loss that identifies and controls negative thought patterns around food and creates new positive ones.
Stopping food intake for a while and overeating does not help lose weight. That is a temporary solution that negatively affects mental health. Instead, a complete lifestyle change and forming a good relationship with food will help you lose weight and maintain a healthy way of living. Experts have done a lot of research and concluded that CBT helps reduce weight, anxiety, and eating disorders while offering a positive life.
Lasta's experienced team of psychologists, fasting experts, and nutritionists understand the holistic wellness approach and carefully curated the CBT course to
Help users control their diet.
Provide users with weight maintenance skills.
Improve users' mental health.
Help users set realistic weight loss goals.
Motivate users to exercise.
Change users' life for the better.
Cognitive Behavioral Therapy combined with Mindful eating results in weight loss, and regular implementation helps maintain weight and prevent obesity. The qualified team at Lasta created a personalized CBT course that includes mindful eating, trackers, reminders that motivate users to continue the course, and exercises that result in long-lasting healthy eating patterns.
Cognitive Behavioral Therapy trains your brain to focus on current behaviors rather than past negative thought patterns. This matches Lasta's goal to change how people think about food and their emotional dependence on it. The premium CBT course offered by Lasta helps lose weight while developing emotional awareness. Another feature of the CBT course is learning new skills that improve the users' self-esteem and overall mental health.
Get the cognitive behavioral therapy course with a monthly premium subscription of $49.99 and a YourMealPlan subscription of $7.99 for the Lasta app.
Be the change and get started on the journey of mindful weight loss with the help of psychological interventions; download the Lasta app today.
About Lasta
Founded in 2021, Lasta is a weight loss app focusing on mindfulness and CBT to develop healthy food relationships. It offers many free tools like mood, weight, and water intake trackers, along with step counters that help users develop healthy living habits. In addition, Lasta impacts users' lives with motivational, health, and fitness-related videos, articles, etc. The app aids individuals who lack nutrition, who are suffering from mental health problems, who lead an inactive lifestyle, who are emotional eaters, and anyone who wants to lose weight and improve their physical, psychological, and emotional well-being.
By empowering long-lasting transformations in users' health and by applying psychology-based interventions, Lasta establishes itself as an app for holistic development and not just for weight loss.
Download the Lasta app today to improve overall wellness.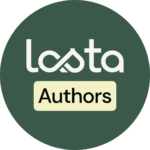 We are an Inspired team of writers who are passionate about writing on the topic of a healthy approach to Nutrition and Wellness. We are guided in our writing by our knowledge and experience as well as open official medical and health sources.