Is Lasta Free to Use? Find Out Exactly
The world of wellness apps is a booming industry as we've all become more conscious of our health and well-being. Amongst the numerous wellness apps out there, one name often stands out – Lasta.
Since its launch, Lasta has won the hearts of health enthusiasts worldwide with its interactive and comprehensive wellness approach. However, one question frequently pops up in users' minds: Is Lasta app free to use? Let's unravel this mystery for you.
Your First Step – Lasta Free Trial or Not?
Before we dive into whether Lasta is entirely free, it's important to note that the app offers a free download and detailed quiz to create your ideal fasting plan. But a premium upgrade is needed to access Lasta experience to its full potential, though.
Lasta has a 30-day Money Back Guarantee to check your match with app!
During this period, you can delve into various app sections, including personalized wellness programs, mental health support, fitness tracking, and diet plans. You can also get in touch with wellness experts through the app, adding a human touch to this digital platform.
The purpose of this paid trial period is to let you explore the many possibilities that Lasta offers. Whether you're looking for ways to improve your sleep, manage stress, or find a new fitness routine, you can discover it all during paid Lasta free trial period with all of the possible features and opportunities!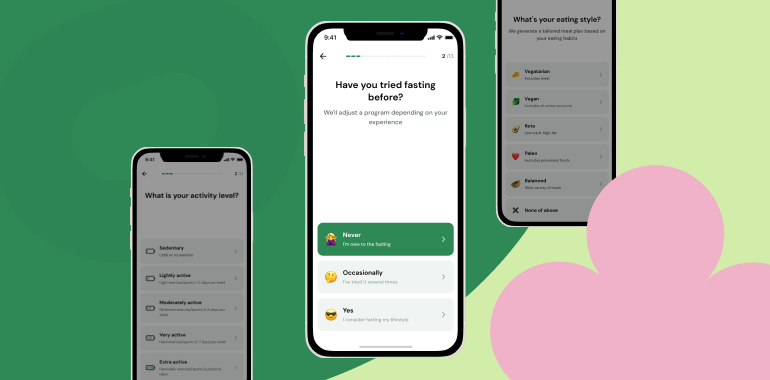 Is There a Free Version of Lasta – Take a Quiz
Lasta Quiz functions similarly to a professional nutritionist, guiding you through a detailed assessment to pinpoint optimal dietary strategies for achieving your health objectives. The quiz might ask if you're looking to shed pounds, improve your physical fitness, or enhance your overall well-being. Additionally, within the quiz, you have the option to select your preferred meal plan, fitness level, etc.
Based on your responses, the system then generates a personalized detailed meal and fasting plan that's tailored to your specific needs and preferences!
After this trial ends, many users wonder whether they can continue enjoying the Lasta services for free.
However, to unlock the full potential of Lasta, you might consider upgrading to the premium version. As a premium user, you have access to personalized diet and fitness plans, in-depth health analytics, and one-on-one consultations with wellness experts. Moreover, you will also have access to the ever-growing library of mindfulness exercises, relaxation music, and sleep-inducing sounds.
What Possibilities Does Lasta Subscription Offer?
Mindful eating
30-day psychological program based on Cognitive Behavioral Therapy
Intermittent fasting personal plan
Fasting course
Customizable meal plan
Water tracker
Weight tracker
Step tracker
Mood tracker
Recipe library in the app
And more!
FINALLY
In conclusion, is Lasta free? It indeed offers a free download and quiz to complete your personal program, but to unlock its full potential, you might want to consider the premium version. Remember, the best investment you can ever make is in your health.
Lasta is designed to help you begin and maintain your wellness way. Give the free download a go, explore the app, and see how it suits your wellness needs and preferences.
Now that the mystery is finally unraveled go forth and kickstart your wellness journey with Lasta. Your body and mind will thank you for it!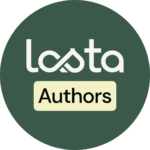 We are an Inspired team of writers who are passionate about writing on the topic of a healthy approach to Nutrition and Wellness. We are guided in our writing by our knowledge and experience as well as open official medical and health sources.