Healthy Lunch in 15 Minutes: Quick and Easy Recipes for Busy People
Introduction: Why You Should Choose 15-Minute Meals for a Healthy Lunch
Are you seeking a way to relieve the stress and hassle of eating healthy? If so, 15-minute lunch ideas could be the perfect solution. With quick, delicious recipes that are easy to follow and packed with essential nutrients, all in under 15 minutes, this meal plan will revolutionize your lunchtime routine.
From black bean burritos to grilled chicken skewers – there's something for everyone! Read on to find out why a 15-minute healthy lunch is ideal for busy professionals who want a nutritious option without sacrificing taste.
What to Cook When You Don't Have Anything: 5 Essential Kitchen Staples You Need
We understand those moments when you open your fridge and pantry, and it feels like there's nothing to eat. Having a few essential kitchen staples can be a lifesaver in these situations. Here are five must-haves that will come to your rescue time and time again:
Pasta
This versatile ingredient is a go-to option when you're short on time and ingredients. Whether spaghetti, penne, or any other type, pasta can be paired with various sauces, veggies, or proteins to create a delicious meal in no time.
Canned Beans
Keep a stock of canned beans like chickpeas, black beans, or kidney beans. They're packed with protein & fiber, making them a nutritious base for salads, soups, stews, or even homemade veggie burgers.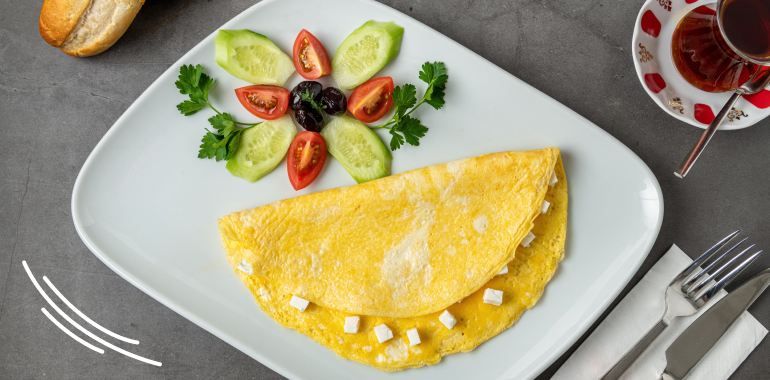 Rice
Rice is another pantry staple that can be a real game-changer. It's a blank canvas that can be transformed into stir-fries, pilafs, or a simple side dish. Plus, it's filling and pairs well with a variety of flavors.
Eggs
Eggs are incredibly versatile and can be a satisfying meal any day. Whip up a quick omelet, scramble them with veggies, or make a hearty frittata. They're a great source of protein and packed with essential nutrients.
Frozen Vegetables
While fresh produce is fantastic, having a bag of frozen vegetables in your freezer is smart. They retain their nutrients and can be added to stir-fries, soups, or even roasted as a side dish. In addition, they're convenient and offer a quick solution when you're out of fresh veggies.
15-Minute Meals That Are Healthy – How to Prepare Them for Maximum Benefit
Plan!
It saves you many times and ensures you have the necessary ingredients. Create a weekly meal plan, make a shopping list, and prep some components in advance, such as washing and chopping vegetables or marinating proteins.
Keep it Simple!
Embrace simplicity when it comes to preparing your meals. Choose recipes with fewer ingredients and minimal cooking techniques. It also allows the ingredients' natural flavors to shine.
Fast Cooking Methods!
Use quick cooking methods like stir-frying, grilling, steaming, or sautéing to speed up the cooking process of a healthy lunch recipe. These methods help retain the nutrients in your food while imparting delicious flavors.
Pre-cut & Pre-washed Ingredients!
Take advantage of pre-cut and pre-washed ingredients available in grocery stores. These include pre-cut vegetables, pre-washed salad greens, or pre-cooked proteins like grilled chicken or tofu. They significantly reduce prep time and make cooking a breeze.
One-Pan Meals!
Opt for one-pot or one-pan meals that minimize clean-up and cooking time. For example, you can make a stir-fry by sautéing your choice of protein, adding vegetables, and tossing in a flavorful sauce. Or try a sheet pan dinner with roasted veggies and a protein source.
Batch Cooking!
Take advantage of batch cooking on days when you have a bit more time. Prepare bigger portions and later store leftovers in the fridge or freezer for quick, healthy meals. This way, you can have ready-made components to assemble into a meal within 15 minutes.
Healthy Lunch Ideas: 10 Ingredients that are Commonly used to create Delicious Yet Healthy Meals
With these ten commonly used ingredients, you have a wide range of options to create tasty yet healthy lunches. So mix and match them, get creative, and enjoy your nourishing midday meal!
Leafy Greens
Start your lunch on a healthy note by incorporating leafy greens like spinach, kale, or mixed salad greens.
Whole Grains
Choose whole grains like quinoa, brown rice, or whole wheat bread for a nutritious lunch. They provide sustained energy, fiber, and essential nutrients. Try grain bowls, wraps, or salads with a wholesome grain base.
Lean Proteins
Add lean proteins like grilled chicken, turkey, tofu, or beans to your lunch. These protein sources help keep you full and support muscle growth and repair.
Colorful Vegetables
Add a splash of coloring to your lunch with vegetables like bell peppers, tomatoes, carrots, cucumbers, or avocados. They make your meal visually appealing and flavorful.
Healthy Fats
Healthy fats like avocado, nuts, seeds, or olive oil provide satiety, promote brain health and aid nutrient absorption. 
Greek Yogurt
It's an adaptable ingredient that can be used in both sweet and savory recipes. It's high in protein and calcium and can be enjoyed as a snack.
Citrus Fruits
Citrus fruits like oranges, grapefruits, or lemons can add freshness to your lunch.
Herbs and Spices
Fresh herbs like basil, cilantro, or mint can add a vibrant touch, while spices like turmeric, cumin, or paprika can add depth and warmth to your dishes.
Nut Butter
Almond, peanut, or cashew butter is delicious and a fantastic source of fats and protein.

Hummus
Hummus is a versatile and nutritious dip made from chickpeas. You can experiment and find your favorite.
6 Quick and Healthy 15-Minute Lunch Recipes
Chicken and Avocado Wrap
Ingredients:
1 whole wheat tortilla
4 ounces of cooked chicken breast, sliced
1/4 avocado, sliced
A handful of mixed salad greens
1 tablespoon Greek yogurt or light mayo
Salt and pepper to taste
Lay the whole wheat tortilla on a flat surface. Spread Greek yogurt or light mayo evenly on the tortilla. Layer sliced chicken breast, avocado, and mixed salad greens on top. Sprinkle with salt and pepper to taste.
Caprese Salad
Ingredients:
1 cup cherry tomatoes, halved
4 ounces fresh mozzarella cheese, cubed
Handful of fresh basil leaves, torn
1 tablespoon balsamic vinegar
1 tablespoon extra virgin olive oil
Salt and pepper to taste
Combine cherry tomatoes, fresh mozzarella, and torn basil leaves in a bowl. Drizzle with balsamic vinegar and olive oil – Season with salt and pepper to taste. Toss gently to combine all the ingredients.
Veggie Stir-Fry
Ingredients:
1 cup mixed vegetables (bell peppers, broccoli, carrots, snap peas)
1 tablespoon olive oil
2 cloves garlic, minced
2 tablespoons low-sodium soy sauce
1 tablespoon honey or maple syrup (optional)
Sesame seeds for garnish (optional)
Heat olive oil over medium-high heat. Add minced garlic and sauté for about 1 minute until fragrant. Add mixed vegetables and stir-fry for 5-7 minutes until tender-crisp. Whisk together soy sauce and honey/maple syrup in a small bowl. Pour the sauce over the vegetables. Serve with brown rice or quinoa if desired. It shows how to make recipes when you don't have any specific ingredients – just mix everything you have!
Quinoa Salad with Chickpeas
Ingredients:
1 cup cooked quinoa
1 cup canned chickpeas, rinsed and drained
1/2 cucumber, diced
1/4 red onion, finely chopped
A handful of fresh parsley chopped
Juice of 1 lemon
2 tablespoons extra virgin olive oil
Salt and pepper to taste
Combine cooked quinoa, chickpeas, cucumber, red onion, and fresh parsley in a large bowl. Drizzle the dressing over the quinoa and toss to combine. Adjust seasoning to taste.
Spinach and Feta Omelet
Ingredients:
3 large eggs
Handful of fresh spinach leaves
1/4 cup crumbled feta cheese
Salt and pepper to taste
1 teaspoon olive oil
Beat the eggs with salt and pepper—heat olive oil over medium heat. Add spinach leaves and sauté until wilted, about 1-2 minutes. Pour the beaten eggs into the skillet, tilting it to spread the mixture evenly. Sprinkle crumbled feta cheese over one-half of the omelet. Cook for 2-3 min.
How to Eat Healthy When You Don't Have Time to Cook – 4 Recipes in 15 Minutes
Toast the slices of whole-grain bread to your desired level of crispiness. Mash avocado with salt and pepper. Spread it onto the toasted bread slices. Add your favorite toppings, such as cherry tomatoes, sliced radishes, feta cheese, or balsamic glaze.
Combine the chickpeas, red onion, cucumber, cherry tomatoes, and fresh herbs. Squeeze the lemon juice and drizzle with olive oil—season with salt and pepper to taste.
Sautéed Shrimp with Vegetables
Heat some oil over medium-high. Add minced garlic and sauté for about 30 sec. Add the shrimp. Cook until they turn pink and opaque, usually 2-3 minutes per side. Add the assorted vegetables and stir-fry in the same skillet until tender-crisp. Return the shrimp to the skillet, pour soy or teriyaki sauce over the mixture, and stir-fry for another minute.
Black Bean and Corn Salad
Combine the black beans, corn, diced bell peppers, and chopped cilantro. Drizzle with lime juice and olive oil. Sprinkle with cumin powder, salt, and pepper. Toss everything together until well mixed.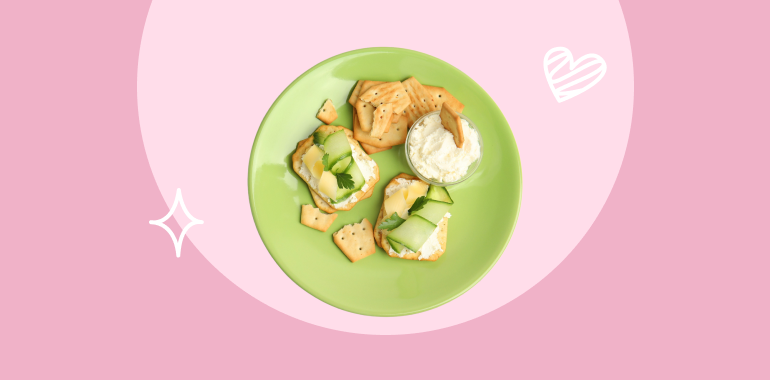 When You Don't Feel Like Cooking: 5 Delicious Snacks for Lunch
1. Peanut Butter Sandwich. Slap together two pieces of whole-grain bread, some creamy peanut butter, and maybe even a bit of honey or jam if you're feeling adventurous. This classic sandwich is always satisfying and filling!
2. Hummus Plate. Dip carrots, celery sticks, bell peppers, and other crunchy veggies into some creamy hummus for a delicious snack. Please choose different colors to make it more fun!
3. Cheese and Crackers. Enjoy a few cheese slices with your favorite crackers for an easy way to curb hunger pangs. Add sliced tomatoes or apples for extra flavor and crunch!
4. Trail Mix. Create your trail mix by combining nuts, dried fruits, cereals, and dark chocolate chips! This snack is perfect if you're on the go—pour it into a baggie or mason jar, and you're ready.
5. Vegetable Quesadillas. Saute some vegetables such as bell peppers, zucchini, mushrooms, and onions in olive oil before adding them to a flour tortilla with cheese. Grill until the quesadilla is crispy, and enjoy!
7 Quick and Balanced Lunch Ideas for People on the Go
Leftover Bowl: Toss them in a bowl with fresh greens and add a dressing of your choice for a leisurely lunch.
Moroccan-Style Couscous: Cook couscous according to package instructions and mix in chopped vegetables of your choice (carrots, zucchini), black beans, a tablespoon of olive oil, cumin, coriander, and whatever spices you prefer. Voila!
Zucchini Noodles: Spiralize some zucchini noodles (zoodles) to replace regular pasta and top them with pesto or marinara sauce for a light but satisfying meal.
Apple & Cheddar Sandwich: Roast some apples with cinnamon and butter, then layer them on two slices of whole wheat bread and cheddar cheese for a sweet and savory sandwich.
Roasted Veggie Pitas: Roast some veggies in the oven (mushrooms, bell peppers, sweet potatoes) and stuff them into a pita with hummus or tzatziki sauce for a flavorful lunch.
Protein-Packed Smoothies: Throw together your favorite fruits, yogurt, nut butter, or plant milk to make a nutritious smoothie that can be taken on the go.
Egg Muffins: Scramble eggs and chopped vegetables (onion, spinach, peppers).
Final Thoughts
These recipes show that taking care of your health does not have to be complicated.  They range from quick, easy one-dish meals to 15-minute easy, cheap lunch ideas.  They're delicious and balanced and keep you through a long day at work or school.
Rely on these frugal recipes for healthier living without sacrificing taste or breaking the bank. You only need 15 minutes to whip up a nutritious and satisfying meal! Make your next midday meal hassle-free with these simple yet delicious options!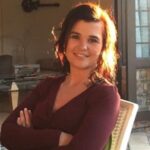 Carmen Van Rensburg is an Accredited Exercise Physiologist with a wealth of experience, spanning over 12 years in the field. She has demonstrated expertise in devising exercise-based rehabilitation services that promote wellness and recovery. Her instructive techniques in conducting safe and effective exercise sessions have significantly aided individuals in various areas. These include weight loss, improving muscle strength, optimizing cardiovascular function, enhancing body composition, increasing flexibility, and facilitating recovery from chronic diseases, disabilities, and injuries.