OMAD Diet: All You Need to Know 
What is OMAD?
OMAD or One Meal Per Day is a type of intermittent fasting in which a person only eats food once in a 24-hour cycle. OMAD is a diet where you alternate between a period of fasting and one meal session. For example, you can decide to eat by 7 am, then fast for the next 23 hours.
OMAD is a hard fasting measure adopted by most people who are looking to shed some weight as quickly as possible. But the question remains? How effective is it in helping people lose weight? Well, we'll find out in this post.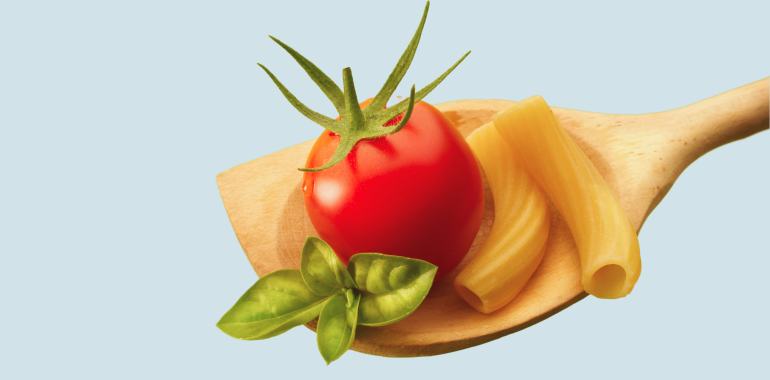 OMAD Diet Rules
Regarding OMAD, the general rule is to eat for an hour one then fast for the next 23 hours. It is a form of intermittent fasting and an extreme fasting measure. Adopting this hard approach triggers weight loss by supplying the body with fewer calories and minimizing food consumption for a long period. Aside from the timing rules, there is also a restriction on the food eaten.
Regarding what to eat, a diet plan must be prepared to help provide guidance. Nevertheless, some of the foods to eat during an OMAD diet recommended by nutritionists include.
OMAD Meal Plan: What to Eat on OMAD?
To get the full results of the OMAD diet, there are some recommended meals that you must integrate into your meal plan. You cannot pick any food during the free-eating window. You must pick foods to help achieve your goal of going on an OMAD diet.
When planning your OMAD diet, integrate animal proteins such as Fish, Lean meats, Chicken, Beef, Pork, Eggs, and other animal protein.
Vegetables are very important for your health and should be integrated into all your meals as much as possible. Be creative in this aspect. You can combine vegetables with meat or carbohydrates. Examples of vegetables you can add to your diet are Spinach, Cabbage, Waterleaf, etc.
Fibrous foods are good for weight loss because they provide a feeling of satiety when you consume them. There are lots of options available for you to obtain these fibrous foods. You can integrate highly fibrous foods such as Oats, wheat, and barley into your meal plan.
They are another set of important foods you should integrate into your OMAD meal plan. Types of fruits you can incorporate into your meal plan are bananas, apples, mango, and strawberries. Etc.
Fruits, juices, and lemonade.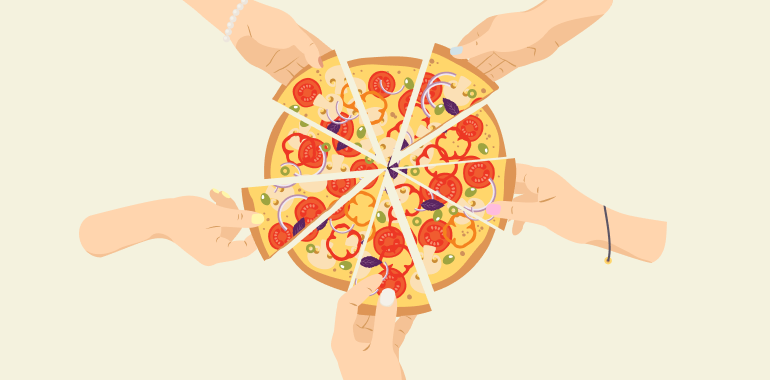 Foods to Avoid on OMAD
When on an OMAD diet, there are some meals you must try your possible best to avoid. The meals below are not recommended to be eaten during an OMAD.
Dairy: When on an OMAD diet, avoid dairy products such as milk, cream, yogurt, and cheese.
Whole Grains: Avoid rice.
Fats: Unhealthy oils such as groundnut oil, etc.
Nuts: Groundnut, cashew etc.
OMAD Benefits
OMAD has several benefits. Some of its benefits to the body include:
Eating one meal a day is one of the ways you can improve your productivity. However, for the best results, eat in the afternoon instead of the morning or evening.
Several studies show the likelihood of losing weight through the OMAD diet. While OMAD may help you to lose weight, the results may vary for different groups of people.
Although it has not been ultimately proven yet, some medical experts believe that the OMAD diet can help those with diabetes because it will reduce the supply of Insulin.
OMAD helps improve mental clarity and makes you feel better.
OMAD Disadvantages: Does OMAD Diet Have Side Effects?
While OMAD may be advantageous for most people, there are situations when it can be harmful and lead to complications. Some of the constraints of an OMAD diet include:
Not suitable for pregnant or nursing mothers:
If you are pregnant, then an OMAD diet is not for you. Therefore pregnant women may develop certain complications if they decide to take one meal a day.
It may not lead to losing weight:
Although people who eat only meals may help lose some calories, the result varies, and some people did not notice any weight loss after going on an OMAD diet. To be safe, always avoid eating late into the night.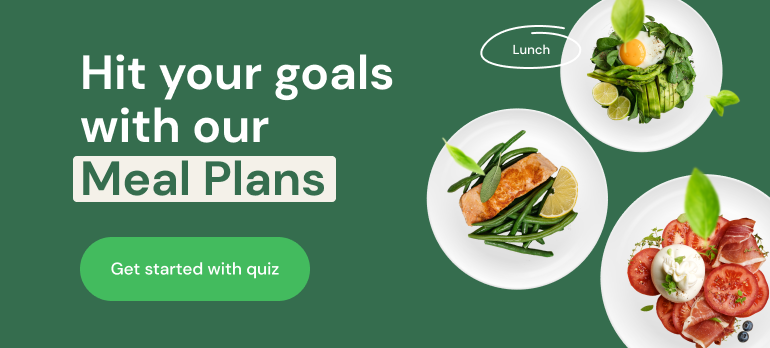 How to Lose Weight with OMAD?
We have emphasized weight loss so well because most people on OMAD want to do it to lose weight. While there are no absolutes to these things, there are some simple tricks or lifestyles you can add to this diet to help you lose weight easily.
Choose the right hour
This is a key factor if you want to lose weight on an OMAD diet. Ensure you eat during active hours and try as much as possible to avoid late-night meals.
Be consistent
Consistency is important in everything. Losing weight is not easy; you must be willing to do the right things and stick to your decisions for a reasonable time. If you start an OMAD diet and stop just one week after, you should not expect any results.
Eat healthy foods
Ensure you eat healthy foods such as fruits, vegetables, and protein. On the other hand, avoid high-carb foods if you want to lose weight.
Exercise: You should not only eat one meal a day. Do it alongside some physical activities that will increase the rate of calorie loss.
FAQs
Is OMAD better than Intermittent Fasting?
Although OMAD is also intermittent fasting, it is a hard measure involving 23 hours of fasting and 1 hour of meals. To decide which is better is difficult between IF and OMAD depending on the specific reason a person embarked on the fast. However, OMAD gives more results for those who want to lose weight or reduce complications of diseases such as diabetes.
What do you eat on an OMAD?
The food you should eat on an OMAD diet should be healthy and nutritious for the body. Take more vegetables, fruits, beverages, and proteinous foods.
How do I start an OMAD Diet?
You can start an OMAD by selecting your eating hour and fast for the next 23 hours. For example, you can eat by 8 am, fast, and break by 7 am the next day. However, starting an OMAD diet by midday is better because it is more effective.
What Foods Should Avoid on OMAD?
On an OMAD, avoid foods such as cheese, nuts, low-fat milk and yogurt, herbs, and whole grains.
Conclusion
Eating One Meal a Day is one way to lose weight, improve your body and feel better. While the OMAD diet can be safe for most people, it is important to consult your physician for advice first to know its pros and cons for you. Finally, we believe you have learned a lot about the OMAD diet from this post. Thank you!
References
Sutton EF, Beyl R, Early KS, Cefalu WT, Ravussin E, Peterson CM. Early Time-Restricted Feeding Improves Insulin Sensitivity, Blood Pressure, and Oxidative Stress Even without Weight Loss in Men with Prediabetes. Cell Metab. 2018 Jun 5;27(6):1212-1221.e3. DOI: 10.1016/j.cmet.2018.04.010. Epub 2018 May 10. PMID: 29754952; PMCID: PMC5990470.
Stote KS, Baer DJ, Spears K, Paul DR, Harris GK, Rumpler WV, Strycula P, Najjar SS, Ferrucci L, Ingram DK, Longo DL, Mattson MP. A controlled trial of reduced meal frequency without caloric restriction in healthy, normal-weight, middle-aged adults. Am J Clin Nutr. 2007 Apr;85(4):981-8. doi: 10.1093/ajcn/85.4.981. PMID: 17413096; PMCID: PMC2645638.
Garaulet M, Gómez-Abellán P, Alburquerque-Béjar JJ, Lee YC, Ordovás JM, Scheer FA. Timing of food intake predicts weight loss effectiveness. Int J Obes (Lond). 2013 Apr;37(4):604-11. doi: 10.1038/ijo.2012.229. Epub 2013 Jan 29. Erratum in: Int J Obes (Lond). 2013 Apr;37(4):624. PMID: 23357955; PMCID: PMC3756673.
Albosta M, Bakke J. Intermittent fasting: is there a role in the treatment of diabetes? A review of the literature and guide for primary care physicians. Clin Diabetes Endocrinol. 2021 Feb 3;7(1):3. DOI: 10.1186/s40842-020-00116-1. PMID: 33531076; PMCID: PMC7856758.
Lee SA, Sypniewski C, Bensadon BA, McLaren C, Donahoo WT, Sibille KT, Anton S. Determinants of Adherence in Time-Restricted Feeding in Older Adults: Lessons from a Pilot Study. Nutrients. 2020 Mar 24;12(3):874. doi: 10.3390/nu12030874. PMID: 32213965; PMCID: PMC7146127.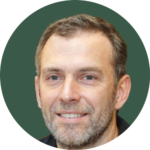 William is from Canada, he is passionate nutrition & wellness writer. William understands that the topic of wellness is still not well understood, so his goal is to enlighten and teach people how to live healthier and happier in their bodies.