Mediterranean Breakfast Recipes: What To Eat for Breakfast on Mediterranean Diet
What Are the Best Mediterranean Breakfast Recipes?
The Mediterranean diet is modeled after people in countries bordering the Mediterranean, like Spain, Italy, and Greece. According to research, the Mediterranean diet is one of the most beneficial to your health and lifespan. Those who eat a Mediterranean diet are much less likely to suffer from a disease, obesity, and chronic health conditions.
The Mediterranean diet consists of eating a healthy mix of carbs such as whole grains, fruits, and vegetables; protein such as seafood and lean meats; dairy such as cheese and milk; and fats like olive oil, avocados, and nuts. Processed foods and refined sugars should be consumed in moderation or not at all.
Eating the Mediterranean diet isn't restrictive, except when it comes to processed foods and refined sugars. These kinds of foods are widespread in the Western diet. Pancakes served with a generous pouring of maple syrup are unfortunately not part of the Mediterranean diet. So, what can you eat for breakfast on the Mediterranean diet?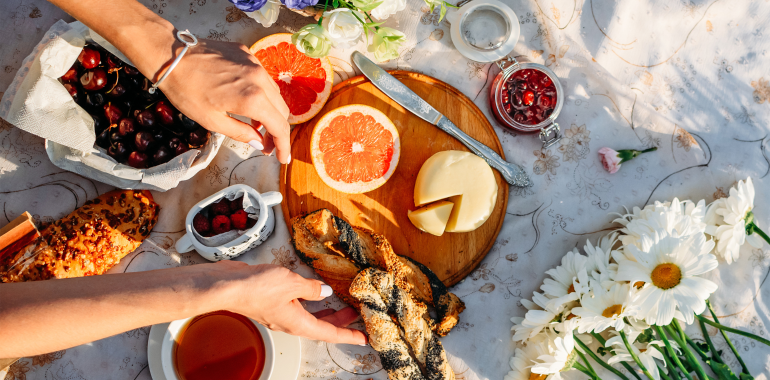 Mediterranean Diet Food List
Before we delve into what to eat for breakfast on the Mediterranean diet, let's go over the different foods allowed on a diet. Below is a list of foods you can consume while following the Mediterranean diet:
Fruits: Pears, mixed berries (strawberries, blueberries, etc.), apples, bananas, peaches, grapes, dates, figs, melons, and citrus fruits (orange, lemon, limes)
Vegetables: Leafy greens (spinach, kale, etc.), broccoli, cauliflower, eggplant, zucchini, cucumbers, potatoes, onions, turnips, carrots
Seeds, nuts, and nut butter: cashews, almonds, almond butter, hazelnuts, pumpkin seeds, sunflower seeds, peanuts, peanut butter
Whole grains: brown rice, oats, barley, rye, buckwheat, whole wheat bread, and pasta
Legumes: lentils, chickpeas, peas, beans
Seafood: Fish (salmon, trout, sardines, tuna, mackerel, etc.), shrimp, oysters, clams, mussels, crab, lobster
Poultry: turkey, duck, chicken
Dairy: Cheese, yogurt, milk
Eggs: quail, chicken, duck
Fats: olive oil, olives, avocados, avocado oil
As mentioned earlier, processed foods and refined sugars are not part of the Mediterranean diet. They should be eaten sparingly. Beverages should also be considered in the Mediterranean diet.
Water, tea, and coffee are permitted on a diet, but watch how much sugar and cream are added to your hot beverages. Sodas and fruit juices should not be consumed because of their high sugar content. Red wine may also be consumed, limited to one glass per day.
Is Oatmeal Allowed on Mediterranean Diet?
Oatmeal is allowed in the Mediterranean diet because it is whole grain. However, be sure you purchase old-fashioned oats. Many instant oatmeal brands contain added sugars and flavorings. Buy plain oats and cook them with water or milk. For sweetness, add a natural sweetener like honey or mix in fruit.
Are Eggs Okay on the Mediterranean Diet?
Eggs can be consumed in the Mediterranean diet if appropriately prepared. Make sure you scramble or fry your eggs using a healthy fat like olive oil or avocado oil. You can also boil your eggs and eat them plain or with seasoning as part of any meal.
What Is a Typical Mediterranean Breakfast?
A typical Mediterranean breakfast will depend on where you are in the Mediterranean. In Spain or Italy, for example, breakfast might be whole grain toast, cheese, and fruit. In Turkey, however, it might be savory soup, and in Israel, it might be flatbread with olive oil and Za'atar, a middle eastern dried herb mix.
Savory breakfast foods are common in the Mediterranean. Fortunately, many breakfast recipes don't include meat for those following a vegetarian Mediterranean diet. More common examples of traditional Mediterranean breakfast ideas include:
A combo of cheeses, slices of bread, olives, and dried fruits
Leftover grains like bulgur or barley, mixed with milk, honey, and fruit
Yogurt with tahini, sliced radishes, pickles, and chickpeas
Fried egg (fried in olive oil), cheese, olives, and flatbread

What To Eat for Breakfast on Mediterranean Diet?
There are plenty of Mediterranean diet breakfast ideas that are both healthy and tasty. You can eat many of the same breakfast recipes you love using Mediterranean-approved ingredients. Below are some recipes for Mediterranean breakfast recipes that will work for all your needs.
Mediterranean Breakfast for Weight Loss
Asparagus Cheese Omelet
Your choice of 2 kinds of cheese, shredded (opt for minimally processed cheeses like whole cheddar, feta, parmesan, or mozzarella)
Chopped asparagus
Chopped red onion
2-3 eggs
Olive oil
½ avocado
Seasonings to taste
Whisk together all ingredients (including your seasonings of choice) in a bowl, except for olive oil and avocado. Heat a non-stick skillet pan with a tablespoon of olive oil. When your pan is heated, pour the omelet mixture in and cook as you would an omelet. Serve the omelet on a plate next to half of an avocado, sliced.
Also, read – Easy Keto Breakfast Ideas

Omelets make a great Mediterranean breakfast with eggs because they are so versatile. You can swap any cheese and vegetables you want in this recipe. Best of all, it's a low-carb breakfast that will help you lose weight.
Cream Cheese Salmon Toast
2 slices of whole wheat bread
Plain cream cheese
Smoked salmon
Olives
Seasonings to taste
Steamed asparagus
Lemon wedge
Toast 2 slices of whole wheat toast, then top with cream cheese, smoked salmon, pitted or un-pitted (watch your teeth) olives, and sprinkle with your seasonings of choice. Serve with a side of steamed asparagus and squeeze the juice of one lemon wedge over a whole meal for extra flavor.
Mediterranean Breakfast Bowl
2 eggs
Chopped scallion
Chopped pitted olives
Chopped bell pepper
Crumbled feta cheese
Seasonings to taste
Olive oil
½ cup cooked quinoa (optional)
To make a Mediterranean breakfast bowl:
Whisk all ingredients except olive oil and quinoa together in a bowl.
Heat a non-stick skillet with 1 tablespoon of olive oil.
Pour mixture into pan and cook while stirring frequently.
Serve eggs and veggie mixture alone or on top of ½ cup cooked quinoa.
Sprinkle on your choice of seasonings to taste and enjoy.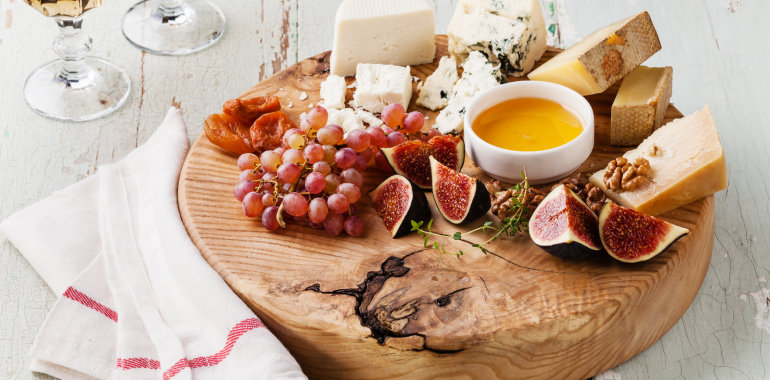 Pita Hummus & Veggies
Whole wheat pita bread
Your choice of hummus
Sliced baby carrots
Sliced orange or red bell peppers
Sliced pitted olives
Olive oil
Seasonings of your choice
1 egg scrambled or fried in olive oil
Toast or warm a whole wheat pita, then top with hummus, veggies, and your choice of seasonings. Drizzle on less than a tablespoon of olive oil. Serve with a side of fried or scrambled egg. This recipe works great as a breakfast option or any meal during the day. It's packed with fiber and healthy fats that will satisfy you all day.
Also, read – The Best Fiber for Weight Loss
Sweet Breakfast Ideas Mediterranean Diet
Cinnamon Fig toast
2 slices of whole wheat bread
Ricotta cheese
1 fig, fresh or dried, sliced
Honey
Cinnamon
Toasted almond slivers
Toast whole wheat bread in a toaster or oven. Top each slice with ricotta cheese and fig slices, then sprinkle cinnamon and almond slivers. Drizzle each piece with honey, and enjoy!
Cinnamon fig toast is perfect if you prefer a Mediterranean breakfast without eggs or simply want something on the sweeter side. It tastes like a dessert but has plenty of protein, thanks to the ricotta cheese. You'll satisfy your sweet tooth and your hunger.
Greek Yogurt Parfait
1 cup Greek yogurt
Granola
Toasted almond slivers
Mixed berries
Honey
Find a tall bowl, mason jar, or glass. Fill the bottom of your glass, bowl, or jar with ¼ of your yogurt. Add a layer of granola cereal and berries, then cover with another layer of yogurt. On the top layer, sprinkle on the almond slivers and drizzle the top layer with honey. Find a spoon and enjoy! Continue layering until you've used up all your yogurt.
Cream Cheese and Cherry Overnight Oats
½ cup old-fashioned oats
½ cup water
Salt
Cream cheese
Dried cherries
Chopped walnuts
2 teaspoons raw cane sugar or a drizzle of honey
Lemon zest
Combine oats, water, and a pinch of salt in a bowl. Cover the bowl with saran wrap or cloth and sit in the refrigerator overnight. Add 2 tablespoons of softened cream cheese, dried cherries, walnuts, and about ½ teaspoon of lemon zest in the morning.
The result will be a cold oat breakfast that resembles a cheesecake in texture and taste. This recipe is ideal for days you are craving dessert for breakfast.
The Takeaway
The Mediterranean diet is an ideal diet for health and longevity. Its principles are based more on including healthy, natural ingredients rather than restricting food intake. Following the Mediterranean diet is simple when you fill your fridge and pantry with healthy, whole-food ingredients. Use these Mediterranean breakfast recipes as a guide for getting healthy the Mediterranean way.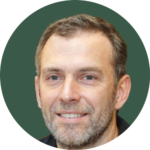 William is from Canada, he is passionate nutrition & wellness writer. William understands that the topic of wellness is still not well understood, so his goal is to enlighten and teach people how to live healthier and happier in their bodies.