Lasta Vs. Betterme Review
In recent times, several applications have been developed to assist you in tracking your nutrition and guiding you through your workouts and meditations. With a few exceptions, Lasta and Betterme offer comparable peculiarities.
Betterme, for instance, has an automatic water monitor that reminds its participants when to drink water always, whereas Lasta has registered dietitians who guide their users on what to eat. Better me helps its users with home workouts to achieve their weight loss goals, but Lasta provides a set of meal programs.
However, if this is your first time hearing about the two applications, or if you've heard about them before but aren't sure which one to choose, don't worry; we're here to help. This article will go through the benefits of each app and why they are essential. To gain a head start, keep reading.
Better me App
The iOS and Android regulating strategies are sponsored by the Better me app. According to the developers, they are regularly releasing updates that improve on previous versions of the program and introducing new features that broaden the range of activity and diet options accessible. The BetterMe app is also good for counting your calories and workout with a water intake monitor.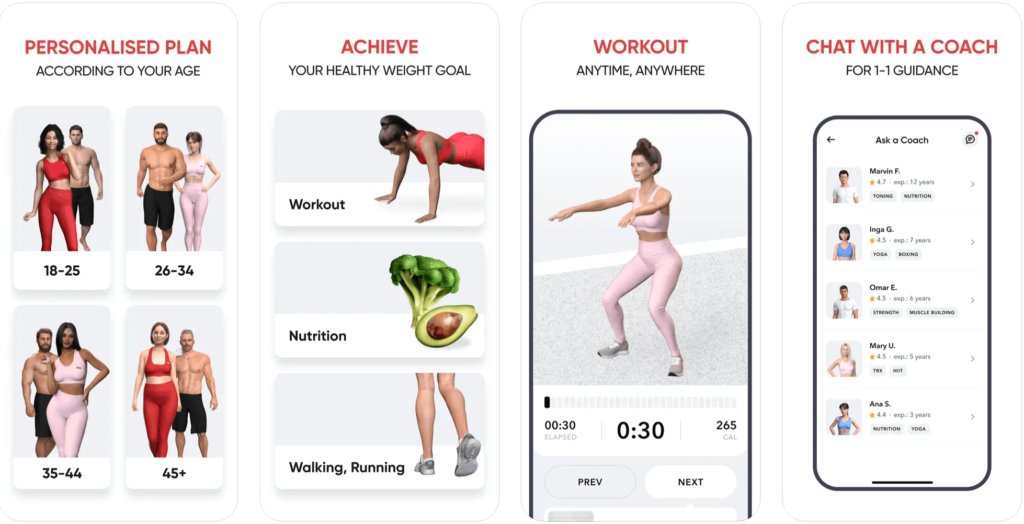 Better me Review
Better is a great lifestyle app with a convenient user interface. It offers exercise for all tastes, amazing diets, life hacks, and tips from expert trainers and qualified nutritionists. Each newbie participant gets access to personalized training. With betterme, your dream of a banging body and healthy lifestyle is àchieveable.
Better Meal Plan
One of the unique features of the Betterme app is the customized and individual meal plans that are safe for your health, will fit your taste, help you focus on your personal goals, and are perfect for weight loss.
This meal plan also includes your ideal calorie, protein, fat, and carbs intake per day. Furthermore, there are multiple diet variants available in the meal plan, including vegetarian and keto, so choose the one that best suits you.
Better me Fasting
Betterme also features an 8/16 (16 hours fasting and 8 hours feeding) intermittent fasting plan that is highly effective for weight loss.
Better me Subscription
A monthly subscription costs $20, while an annual subscription costs $240. However, with the StackSocial deal, you will only pay $40 to get lifetime access. So whether you are looking for a way to start a better eating habit or you want to lose weight, the Betterme app is affordable and worth a try.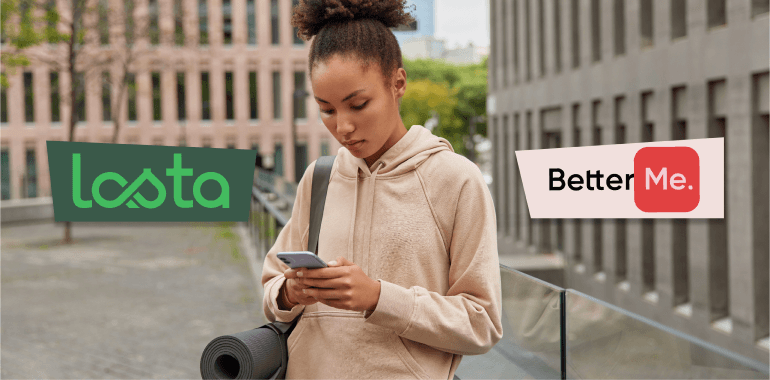 Lasta App
Lasta is a wellness application that provides its user with personalized meal planning, audio, and cognitive behavioral therapy. Trackers include a fasting tracker, weight tracker, and water tracker. Features like intermittent fasting, mindful eating, CBT Psychology, and meal planning.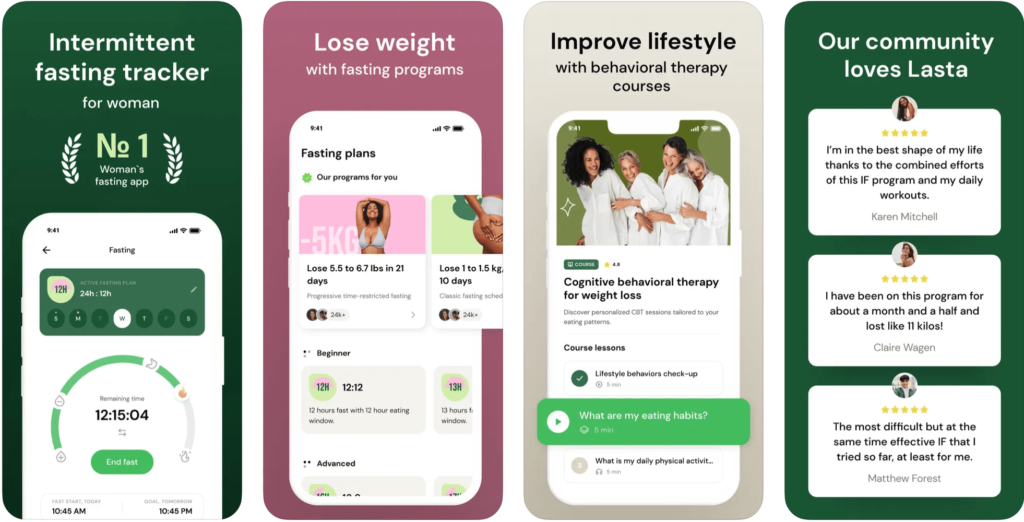 Lasta Meal Plan
The best option is the Lasta meal plan because it will easily help you find the best meal plan that will suit your dietary needs and lifestyle since getting a meal plan all by yourself is quite challenging.
We are all aware that planning meals to fit your daily fitness goals and taste is often a challenging part; a registered dietitian creates the meal plan. You can also quickly track your meals and change your meal plan.
Lasta Free Trial
To start your weight loss journey, you will need to download the application from the app store. But, you will need an iOS version 14.5 to use the app, and there is no Android version of the app for now. The lasta free trial will allow you to explore the app's features.
Lasta Quiz
Last provides a comprehensive quiz to help you determine the best meal plans for your wellness goals. You will be asked questions like whether you want to lose weight, get in shape, or want to feel healthier. In the quiz, you can also choose your favorite plan. Please take the quiz today. Let our healthy lifestyle experts help you achieve your weight loss goal.
Mindful Eating App
Lasta provides you with resources, guidance, inspiration, and exercises to practice mindful eating and see how it is.
App for Intermittent Fasting
Intermittent Fasting is long known as an effective practice to regulate eating patterns, prevent aging, reduce inflammation, fasten the healing process, and assist in safe weight loss. Lasta fasting app allows you to schedule your fasting and tracks your progress. It features motivating tips and inspiring content to learn, grow and thrive.
Final Thought
Finally, it is no longer a new thing that technology has already made living a healthy life simple and less challenging. The applications can help you maintain a healthy lifestyle once you get started. Suppose you take advantage of the app every day and use them properly. You will have a direct and truthful result.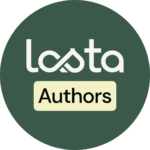 We are an Inspired team of writers who are passionate about writing on the topic of a healthy approach to Nutrition and Wellness. We are guided in our writing by our knowledge and experience as well as open official medical and health sources.